Independent Label Market: Keeping music a social affair
Blog by Roanne Wood under Record Labels, Selling & Distributing Your Music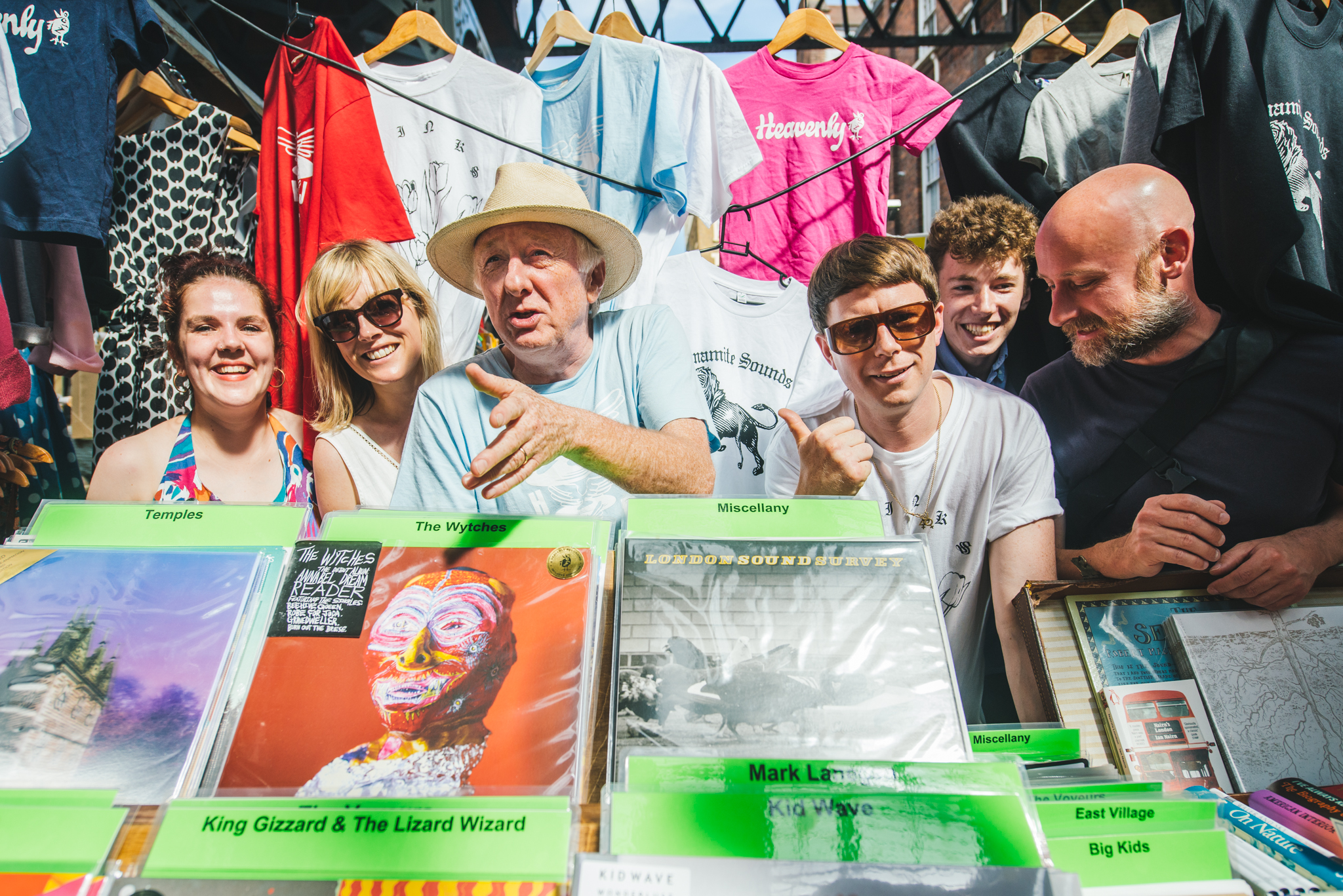 My local market in Widnes consists of lots of local fruit and veg, a carpet shop, tacky clothes shops, sweets, a smelly fish counter, and not forgetting the lovely stall full of pastel-coloured old lady clothes. Of course, there are many more markets out there - vintage clothes market, antiques market, and these days even a record label market. And as with all of them, the Independent Label Market provides a valuable reminder of how music retail can be a social affair - people hanging out together and buying records!
Independent Label Market is the brain child of Joe Daniel who started out running a merch stall for a band on an old record label of his. He enjoyed selling records without the involvement of a distributor, a shop, PR or a marketing department. After his experiences, he spawned the idea of organising an event for those running independent labels to have a go at being market traders. The first ever Independent Label Market took place on Berwick Street, London in 2011 and 5 years on the event will also be taking residency in Bristol on Sunday 16th September.
When asking Joe why he thinks the label market is an important part of the independent music sector he replied, "It's just a fun day in the calendar for record labels! It's also a good opportunity for them to get together, hang out and swap records."
Craig Evans, founder of Flying Vinyl couldn't agree more, "We're big fans of Indie Label Market, it's a great opportunity for everyone to come together and celebrate physical music and the best new artists out there! This will be the first time we've been involved in the event outside of London so can't wait to get over to Bristol and meet some new people!"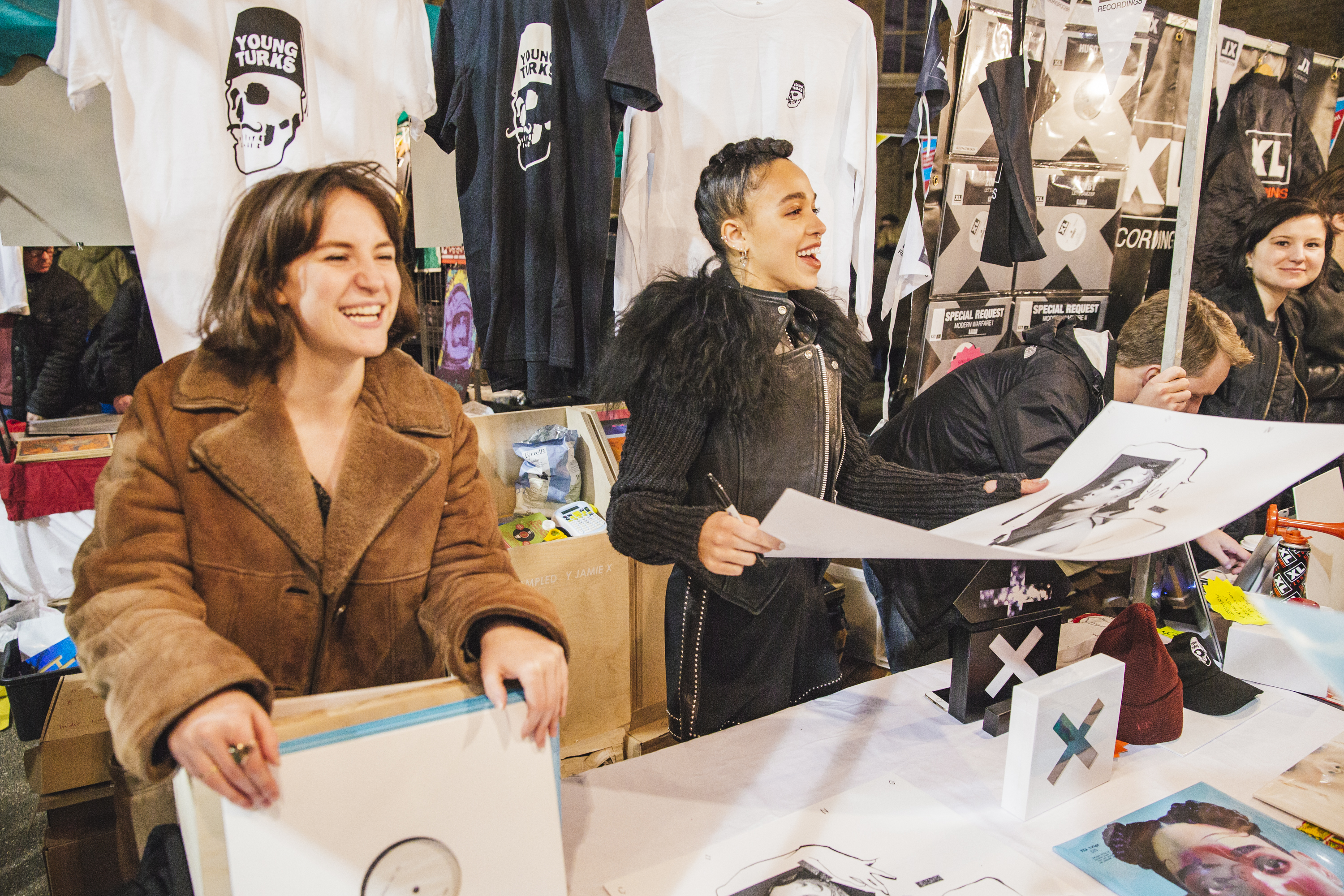 Having started in London, the market usually takes place in its birthplace, however it has also travelled to many other cities across the world over the years. Bristol first housed an event back in May 2015 and Joe can't wait to bring the market back there this coming weekend. According to Joe, "Bristol has a great musical history and also thriving label scene at the moment. It's a great city and one of our favourite places to host the Independent Label Market. We've hosted the market in quite a few cities now and will be exploring more in the future too. We're launching in Paris next month which we're very excited about!"
This market features mainly Bristol labels, with the rest coming from around the UK and Elefant Records are also making an appearance all the way from Madrid.
It will be Adrian Thompson of AnalogueTrash's first ILM event. "We're really excited about it. Not only is it a great opportunity to showcase what we do to exactly the right kind of audience, but it's going to be fantastic to meet, network and socialise with some of the UK's most innovative and hardest working indie labels and it's an honour to a part of it. Of course, the tricky bit will be not spending any money we make on the other label's brilliant releases."
In terms of what types of record labels can be involved Joe answered, "All of them. Literally every genre is welcome and we're happy to showcase anyone who would like to attend. Whether that's a tape label run from a teenager's bedroom or a large indie with offices all over the world!"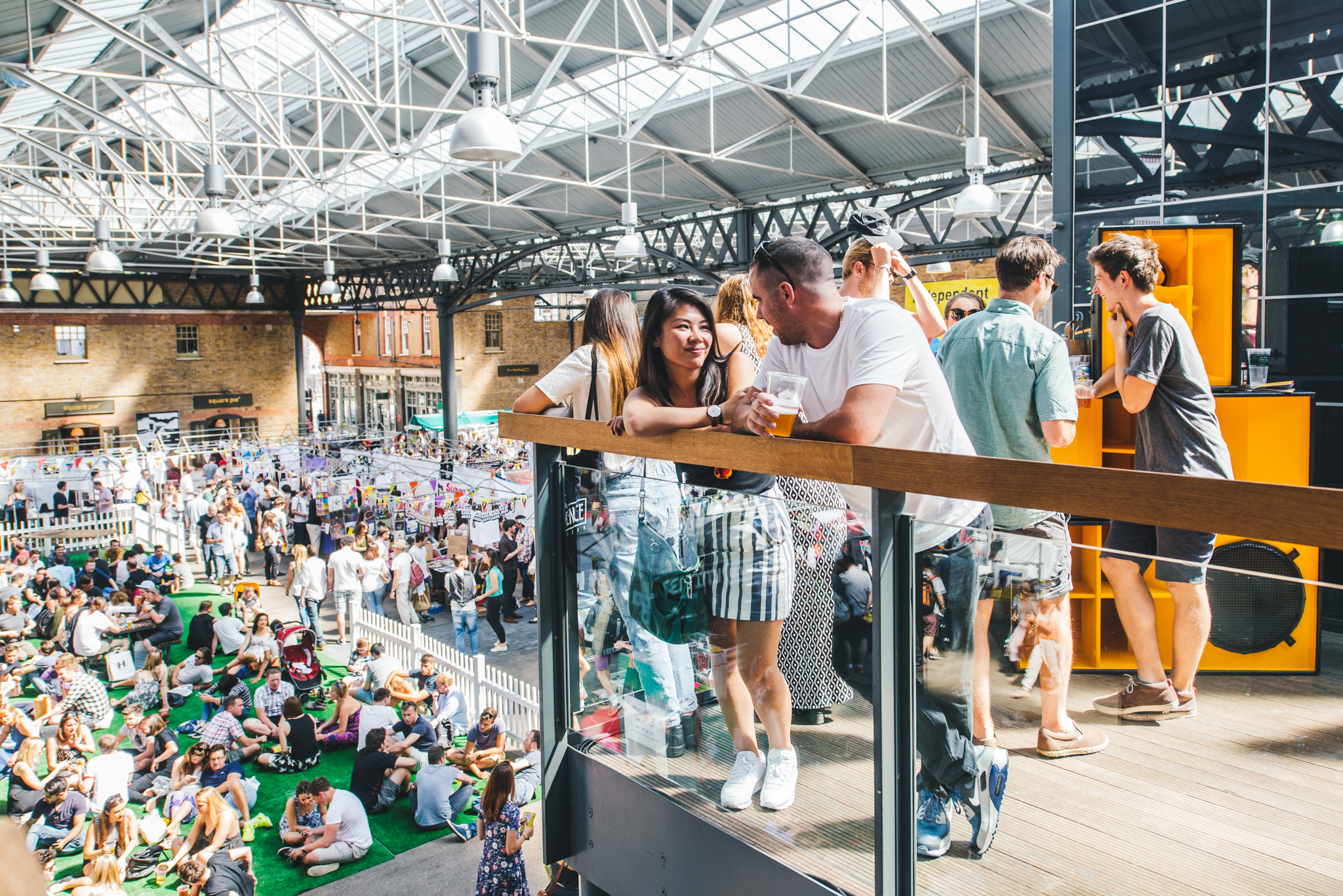 Since 2011 the markets have grown steadily. "We do more events each year with more labels, and they get bigger each time we do them" states Joe.
Maybe Cardiff should be on the agenda for next year Joe? Trevor of Odd Box Records reckons so. "Odd Box has done a few ILM markets in the past with our friends at WIAIWYA and Fika Recordings in London. 6 months ago we upped sticks and moved to Cardiff and when I saw there was going to be an ILM in Bristol I thought it would be a perfect thing for the label to do as a way of our introduction to the South West. It's just a shame there isn't an ILM in Cardiff…yet!"
Along with vinyl galore you can expect craft ale and DJ sets at this year's Bristol event held at St. Nicholas Market. It runs all day, from 11am-6pm, so no need to worry if you're hungover from Saturday night, the Independent Label Market will treat you well.

Check out full details of the Bristol market below...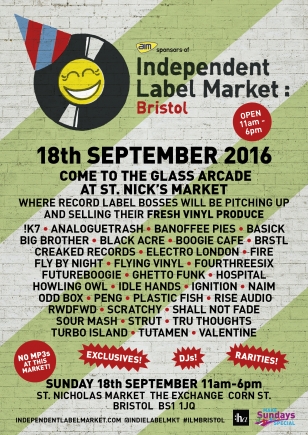 ---
Tags
Independent Label Market highlights some of the best independent record labels in Bristol