Humber Street Sesh: Supporting their music scene the Hull way!
Blog by Roanne Wood under Live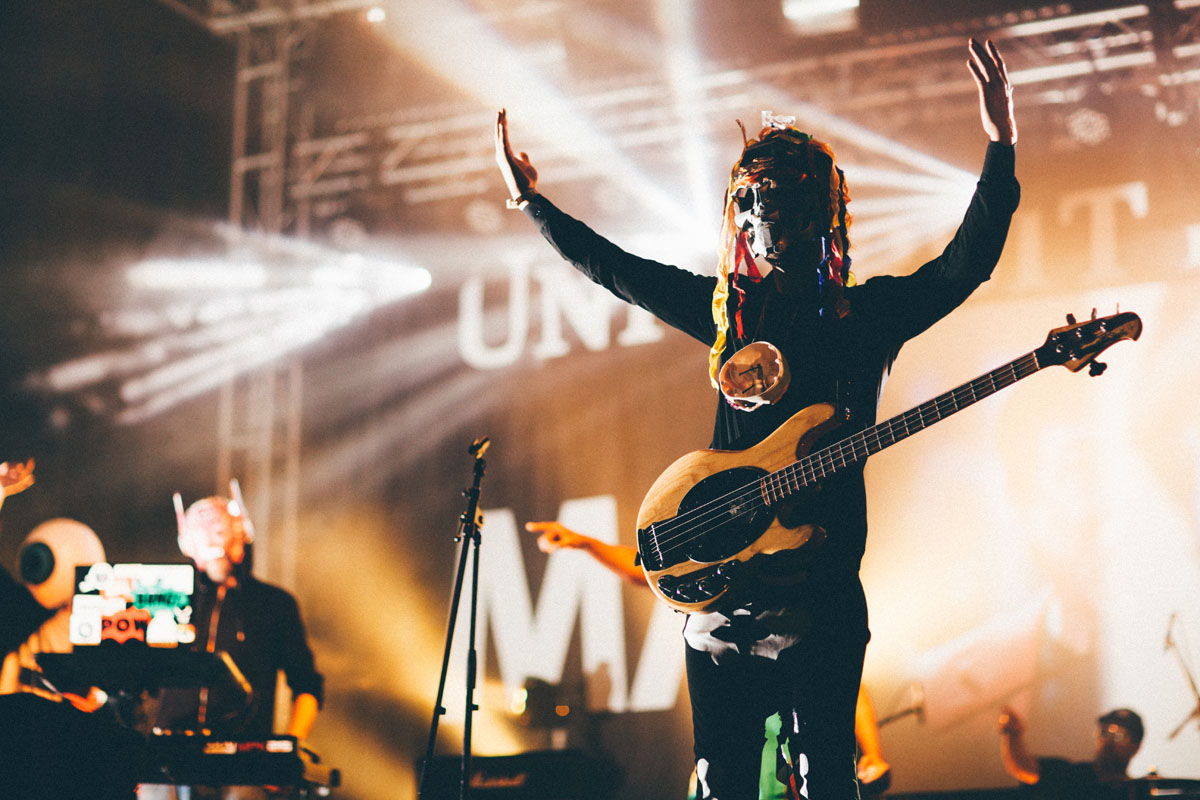 Humber Street Sesh is a festival to promote and celebrate the excellence and diversity of Hull's creative community. Now in its fifth year, the festival has played a significant role in raising the city's cultural ambitions, including the successful UK City of Culture 2017 bid.
This year's festival takes place on Saturday 6th August on Hull Marina and will feature 200+ live bands across 14 live music stages, one of which is a BBC Introducing stage. Until recently Humber Street festival focused on Hull's underground music scene, but this year is slightly different, having opened the applications to both local and out of town bands to perform.
To find out more about the origin of Humber Street Sesh, plus how it has helped put Hull on the map, we spoke to Daniel Mawer, Production & Artist Liaison, plus a couple of bands set to play the main stage this year; local band Counting Coins and London band Night Flowers.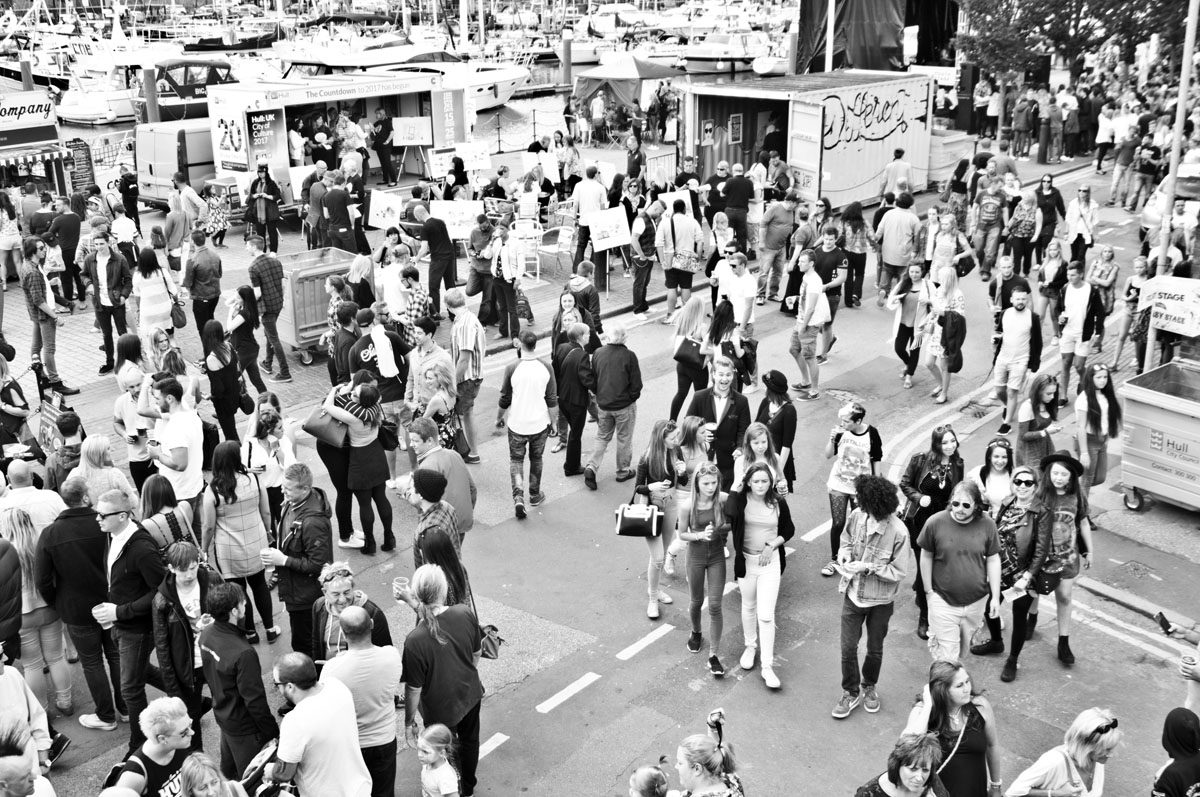 In terms of the 2016 event and how it has developed over the years, Dan explains: "This year's motive is the same as always - to provide a worthy stage for our home grown talent and an opportunity for the wider public to engage with local art. We've capped the audience to 32,000 people to make sure we can cope with the numbers"
With the festival's main source of finance coming from wristband sales, they've also been fortunate enough to receive Arts Council funding and worked to gain company sponsorship: "Sponsorship has become essential along with a wristband charge to enter the festival in order for the festival to survive, with a huge rise in costs to make an urban event like this happen. The growing numbers of people coming to the festival means that Humber Street Sesh is no longer about one street, the whole area around our original site is being used to the maximum."
The festival team are constantly thinking about their local talent, along with putting Hull on the music map, which was one of the reasons behind formalising their band application process this year to encourage local bands to consider their online presence. Dan says, "A lot of Hull bands are fantastic live but have never been asked for press quotes, for a website or live video, so we hope our application process has helped them think about these things a little more."
So what is Hull's music scene like at the moment? Counting Coins are a five-piece Ska, Punk, Gypsy, Hip-Hop band from the city, who have the honour of headlining the main stage this year. Will Chalk (trumpet and backing vocals) tells us more: "Hull's a funny place overall, we kind of have an outsider mentality after decades of being seen as the poor relation to Leeds or Sheffield…or anywhere else! The music scene reflects this I think. People just do what they do without seeking approval or validation from outside. There's a pretty strong scene and a fair bit of mutual support and collaboration. It sometimes feels a bit insular though. We haven't had as many acts break through and get big as maybe we should have."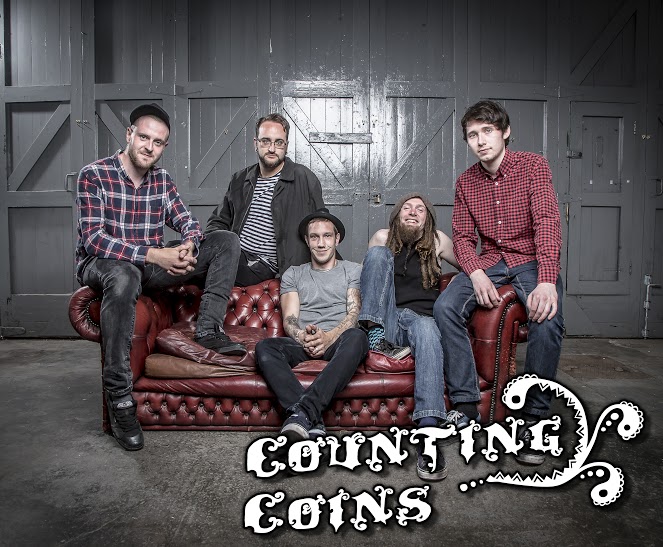 With regards to venues and opportunities for bands in Hull Will explains: "We do have some really great quality small to medium venues. The Adelphi which is legendary nationwide and globally and of course The Sesh." Will thinks Hull is missing larger capacity venues to attract touring bands. "Most bands of a certain status miss out Hull on their tours so the local acts don't get the opportunities to play those kind of support slots which can lead to bigger and better things."
With that in mind Will hopes that more opportunities will arise as Hull's City Of Culture status takes hold in 2017. "As Hull becomes the focus of more and more attention in the run up to 2017, a lot of eyes will be on events like Humber Street Sesh so who knows what doors it could open?"
Apart from the first event, Counting Coins have played every Humber Street Sesh festival and feel extremely thrilled to be headlining the main stage. "It's such a big festival with so many different stages devoted solely to local underground acts. Most comparable city festivals rely on the draw of international touring artists to bring in people. Humber Street attracts over 30,000 people on just one day without a single big name!"
London dream pop band Night Flowers will also be joining Counting Coins on the main stage this year. With three of the band members coming from Hull originally, they enjoy coming back to their home town. Guitarist Chris Hardy describes playing at Humber Street Sesh as "classic Hull times - lots of music, lots of booze and lots of rain. It's incredible to be involved and it's great that things like this are happening in Hull to showcase the sounds of the city to a lot of people that maybe wouldn't usually head out to support their local music scene."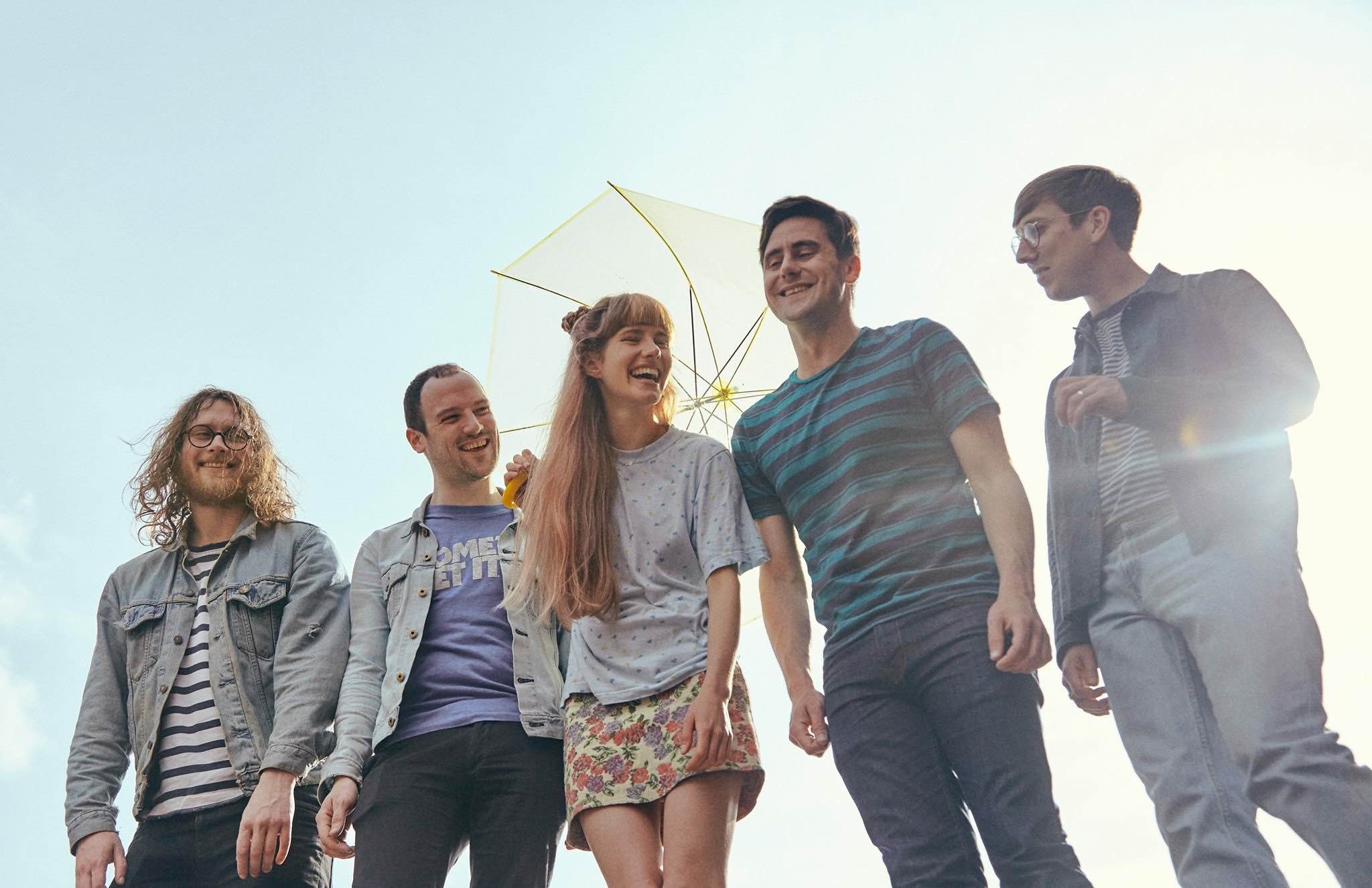 It's clear to see that Hull stays with those who hail from there and the fellow 'Hullians' are passionate about their city. Even after leaving for the Capital, Hull plays a big part in Night Flowers' essence. In comparison to London's music scene Chris claims "We get very similar responses at the gigs we play in Hull and in London. London doesn't have The Adelphi or The Sesh and that's a pretty big deal to me. The funding from winning the City Of Culture bid is a great way to enrich and expose everything that's always been there but maybe never celebrated or noticed enough. Go on Hull!"
Who knows what next year's festival will hold as Hull is crowned City Of Culture? If you've been in doubt about applying before, then now is the time! The application process opens in January until March 2017. When it comes to selecting acts to play, bands who have played weekly gig nights at The Polar Bear are given priority, and then the Production Team go through the lengthy process of picking bands on the quality of their music, consuming the tracks, videos, links, press quotes which are sent to them. So let this be a lesson to emerging bands and artists: don't shy away from playing lesser known cities and towns…you never know what awaits you.

ALSO READ:

How to play at festivals: Advice from Tramlines, Deer Shed & Swn Festival
Meet the emerging acts set to play T In The Park
---
Tags
Humber Street Sesh team and bands talk about the music festival and Hull City Of Culture 2017