Emerging Talent Competition winners She Drew The Gun share their Glastonbury tales
Blog by Roanne Wood under Live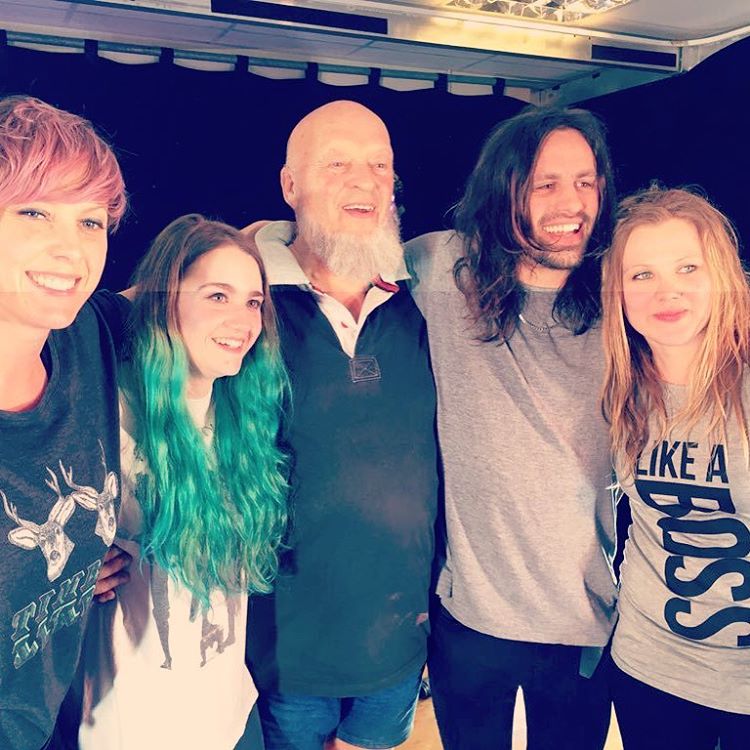 She Drew The Gun are a dreamy psych-pop band hailing from the banks of the Mersey. Starting off as the brain child of Louisa Roach in 2013, the band has slowly evolved into a quartet. 2016 has proven to be a statement year for the band and since releasing their debut album 'Memories Of The Future' in April they have received lots of love from BBC 6 Music's very own Steve Lamacq who gave the album the ultimate 'Album Of The Day' title.
Not only are the band constantly touring and winning over peers as they do so, but they were awarded one of the most acclaimed slots an aspiring band can when they won Glastonbury's Emerging Talent Competition this year.
We at The Unsigned Guide like to dig deep (muddy) with emerging bands and their experiences, so what better than to get an insight into what playing the John Peel Stage at Glastonbury was like for She Drew The Gun! Louisa spills the beans...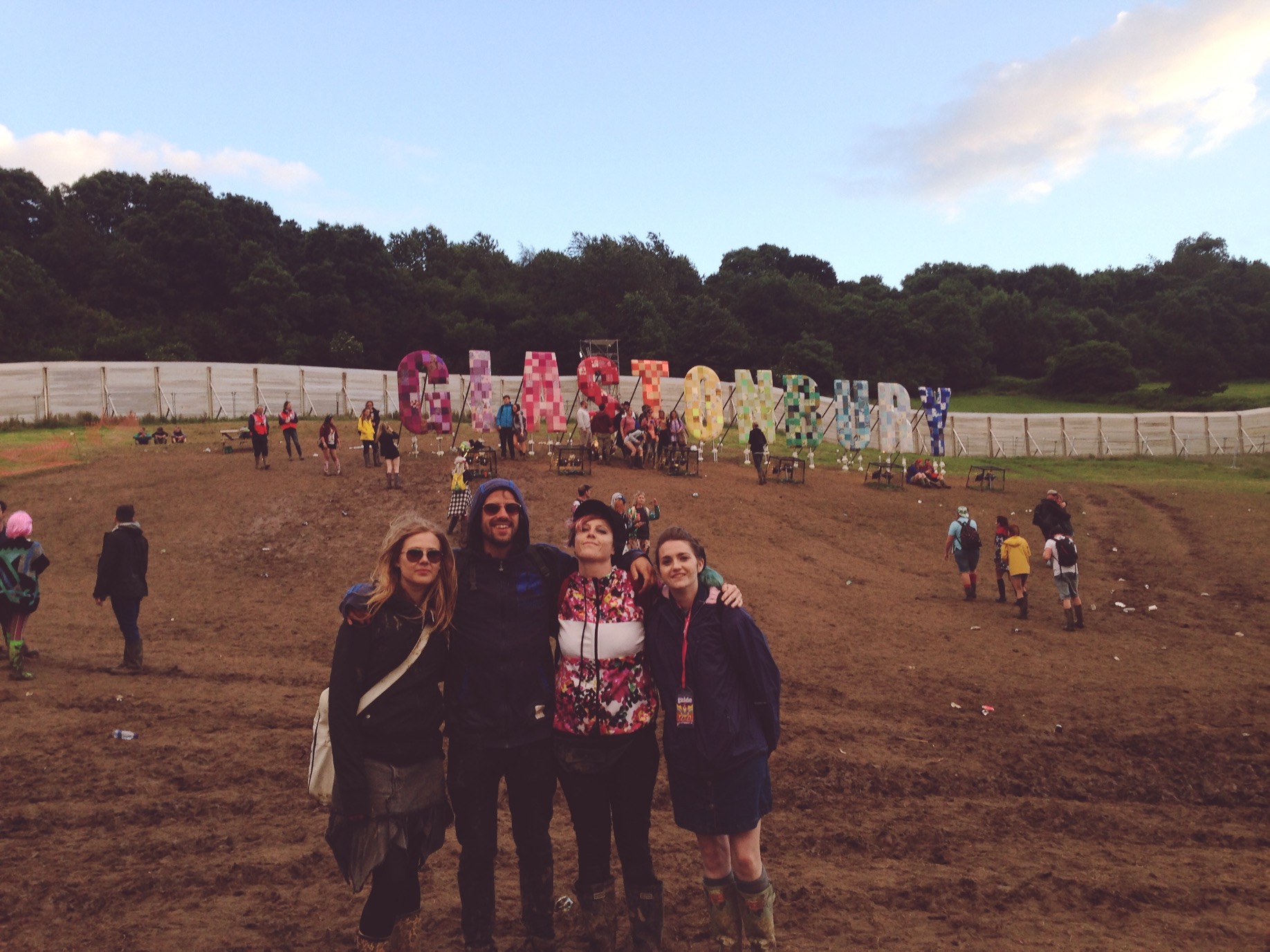 I uploaded a couple of tunes and pressed send to the mother of all band competitions back in January. In March we got announced on the long list for the Glastonbury Emerging Talent Competition and about 2 weeks later they invited us to Pilton Working Mens Club to play in the final. The mood in camp SDTG was high! Everyone back home was getting behind us like we were a local team getting on a decent cup run. Then came the final and an announcement that we'd won. I was pure unadulterated joy condensed into one tiny, unforgettable moment. The prize was a spot at the John Peel Stage at Glastonbury Festival, stuff of dreams.
It couldn't have come at a better time, we were about 2 weeks away from the release of our debut album 'Memories Of The Future' and had a tour starting on release day. As soon as the announcement hit we were all over the music industry news and things got busier overnight. There was a bit of a whirlwind that hasn't really died down since. The to-do list started to swell, even more than the usual tour preparations…more interviews, more promo, more emails.
The album came out on 22nd April and people were liking it! We're with independent label Skeleton Key Records, so it's no big money campaign but it was getting heard. Uncut Magazine gave it 4 stars, Apple Music got behind it, as did BBC 6 Music who crowned it Album Of The Day. We were on the road at the time so it was a buzz travelling round and getting all the feedback coming through. The shows were selling out…it was a trip!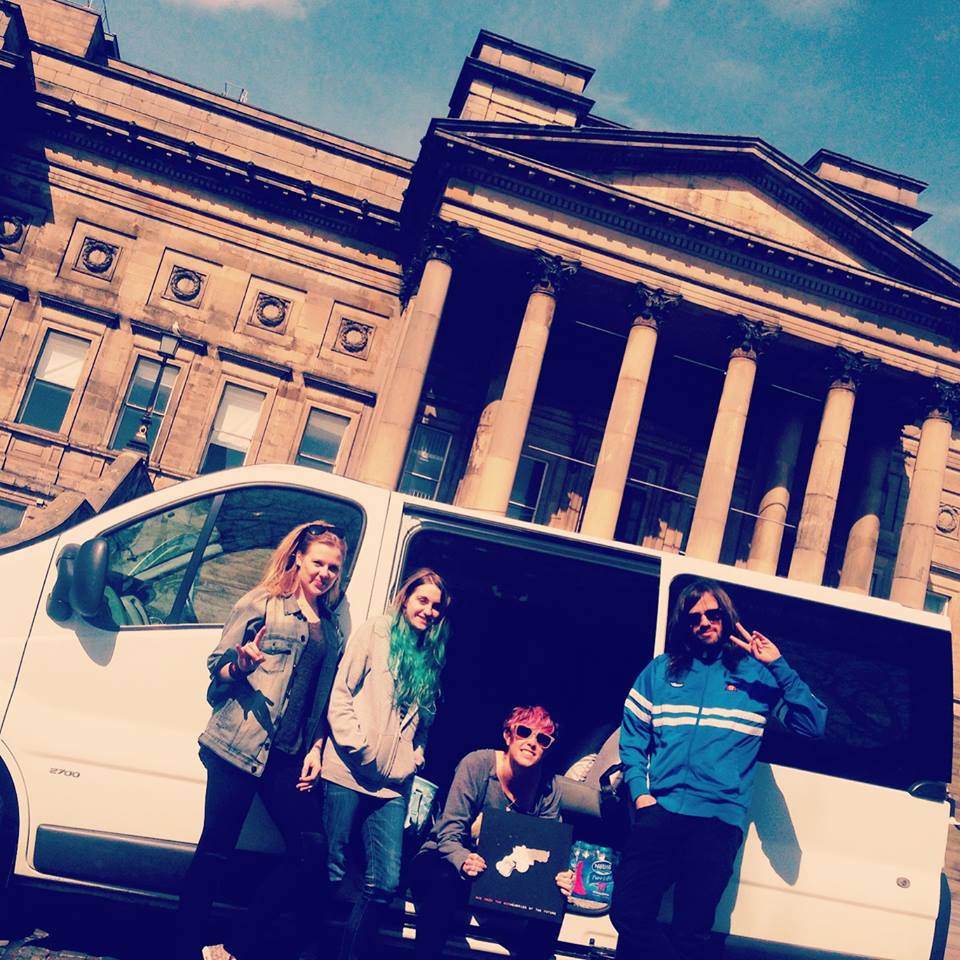 The tour was a success and Glastonbury was on the horizon. We did some festival shows leading up to it. Liverpool Sound City was a hometown buzz, we had too many people turn up for the stage…boss! Evolution Emerging in Newcastle was great not to mention supporting label godfathers, The Coral, on a few of their tour dates. By the time we were Glasto bound we were feeling match fit.

So midnight Tuesday, the van is packed for Glastonbury, we nipped into ASDA for a few last minute bits and came back out to a van that would not start! After getting various Dads on the case we realised the starter motor had gone and the only chance of getting us and our gear to Glastonbury was a push start and to cross our fingers. Many hours and miles later and we were still going strong until 20 minutes from site all the electrics go down and we had to pull over and call the RAC out. The van was out of action so we got in touch with a local garage who hired us a new one while they tried and fixed ours. Back on track, we arrive on site a few hours later than planned with the collective purse slightly lighter than before, but who cares? We made it!
We set up camp at the John Peel campsite. We had passes to Artist camping but we stayed with our friends up on the hill behind the John Peel tent. We take a look at what will be our home on Sunday morning. It's huge and we walk around the site and try to take in the size and beauty of the scene.
Thursday comes along with our fist gig at The Rabbit Hole at 4pm. The tent was completely packed out and the atmosphere unreal. Our first gig is a belter, then we're straight off to play a gig backstage of the Pyramid Stage. We can't believe this place is a backstage area - it's huge! It's a charity event for Greenpeace, Oxfam and Wateraid and we're buzzing to be part of it. It may be muddy but nothing brings the Glastonbury vibes down. We play as the sun goes down then we're picked up and taken back to our camping area by on-site transport angels Sarah's Wheels.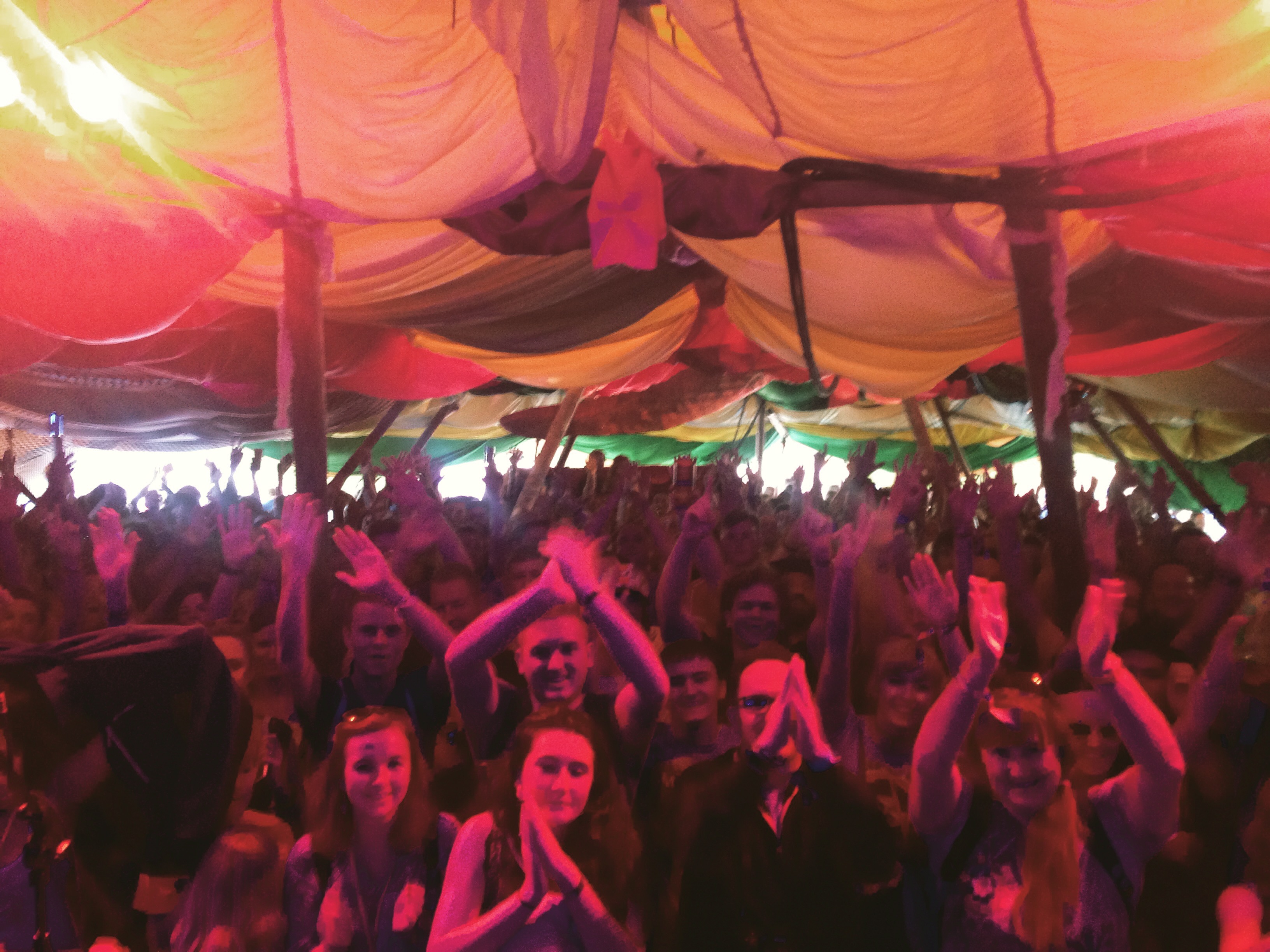 We play another backstage gig on Friday and get to catch a few bands, then Saturday is here and brings our next gig at the Greenpeace Stage. The sun is shining and we play to a happy crowd which includes Steve Lamacq, our BBC 6 Music champion, plus Beans On Toast. Later on we head up the Glasto hill to meet up with Mr Lamacq for a quick radio session. We have a chat and I do poem as a spoken word piece live on air, then we're off again. The Sunday morning slot is getting close so for me it's a quiet night in at the tent with a pot noodle and a glass of wine with Adele singing in the background.
Sunday morning arrives and we're up bright and early for load in at 9am. We set up on stage and the tent is looking enormous. Our soundcheck must have reached the surrounding tents because people start to arrive. It's pretty mind blowing being on such a big stage with the huge wall for our visuals and seeing the tent fill up more and more as we play. We come off stage feeling on top of the world! The crew are all congratulating us and the compere says he thinks it's the biggest crowd they've ever had at the John Peel on a Sunday morning! Just WOW! Glastonbury we love you, what an unforgettable week. Hope we get to do it again sometime.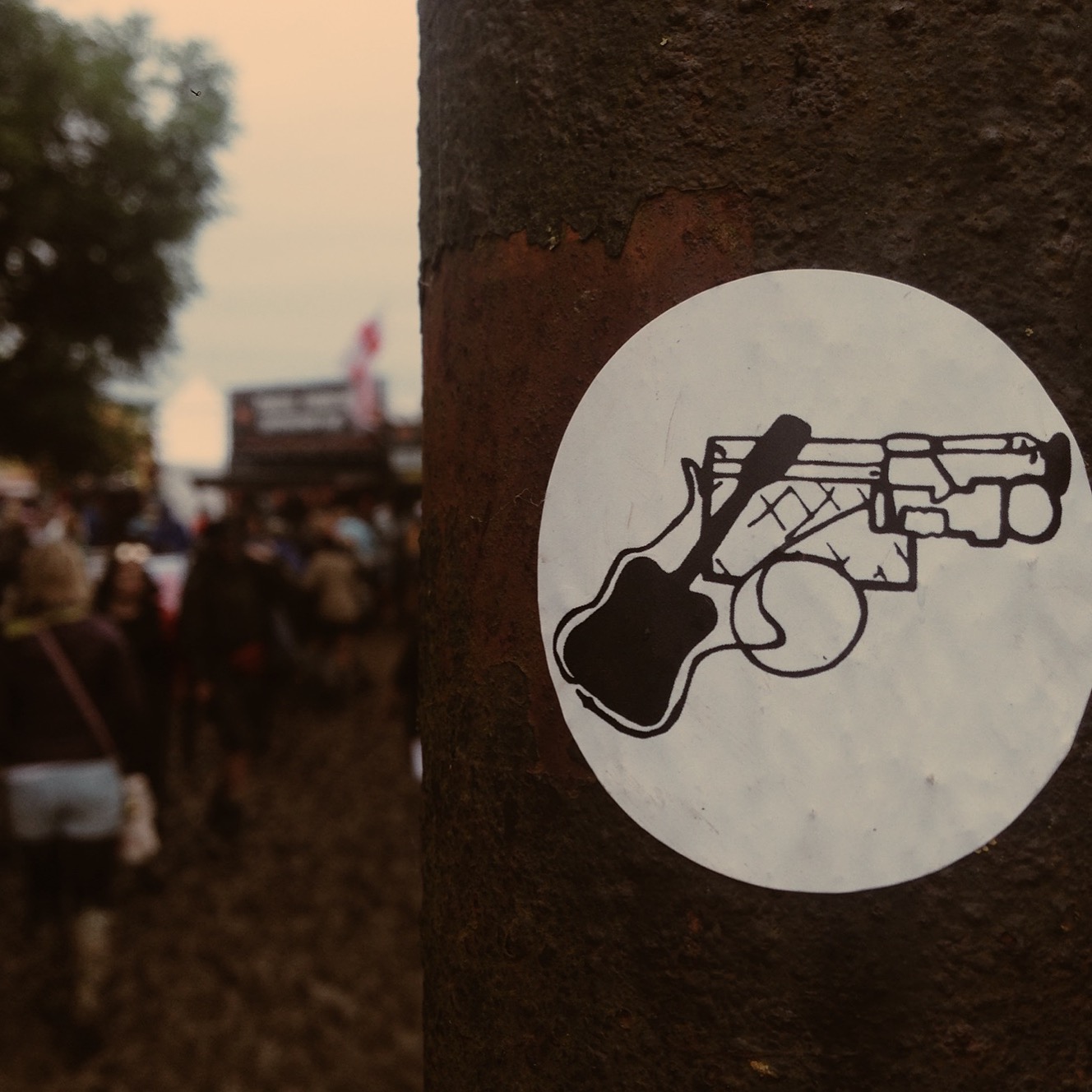 ALSO READ:

Meet the emerging acts set to play T In The Park festival
Tips to keep your instruments safe at festivals

How to play at festivals: Advice from Tramlines, Deershed & Swn Festival
---
Tags
Winners of Glastonbury Emerging Talent Competition She Drew The Gun share their experiences of playing at the music festival