The Unsigned Guide Spotlight: June
Blog by Louise Dodgson under Artist Managers, Creative & Branding, Finance, Law & Music Business, Live, Media, Music Publishing, Music Training & Careers, Record Labels, Recording & Production, Selling & Distributing Your Music
Welcoming in another new month with a fine selection of outstanding tracks from our supremely talented members.
Soham De – 'By Your Side'
Hailing from King's Lynn, 19 year old singer songwriter Soham De penned his first song aged 10. Currently based in Durham for university his acoustic Folk Pop songs have been going down a treat in the North East, and just last week he headlined a gig in Newcastle for Evolution Emerging festival.
So let's find out more about how 'By Your Side' came about: "I wrote this track late last year. I'd had this guitar part I just didn't know what to with, but one day, at around 2am I started just making lyrics and trying to translate my thoughts to words as best I could and as the night went on the song got completed...until I accidentally deleted the lyrics of my phone and tried writing them down from memory. That was fun!"
To date Soham De has received praise from all quarters – radio, press and in particular other artists including Nina Nesbitt and Gabrielle Aplin, not only for his spine-tingling live performances but also his album 'Ghost' which Soham De released independently in September last year. He's also enjoyed some fantastic support slots for Saint Raymond, Gabrielle Aplin, Bondax and most recently, Isaac Gracie.
This summer he'll be performing at Boardmasters festival on 'The View' stage, but he's also making plenty of time for writing, so expect more new wonderful songs in due course. We'll leave you with a spine tingling live session version of 'By Your Side' filmed for Ont' Sofa and be sure to check his website for more upcoming live dates or to snap up a copy of his album.
www.sohamde.com
www.facebook.com/sohamdemusic
www.twitter.com/sohamdemusic
www.youtube.com/user/sohamdemusic
Isobel Anderson – 'Little Sounds Of Pain'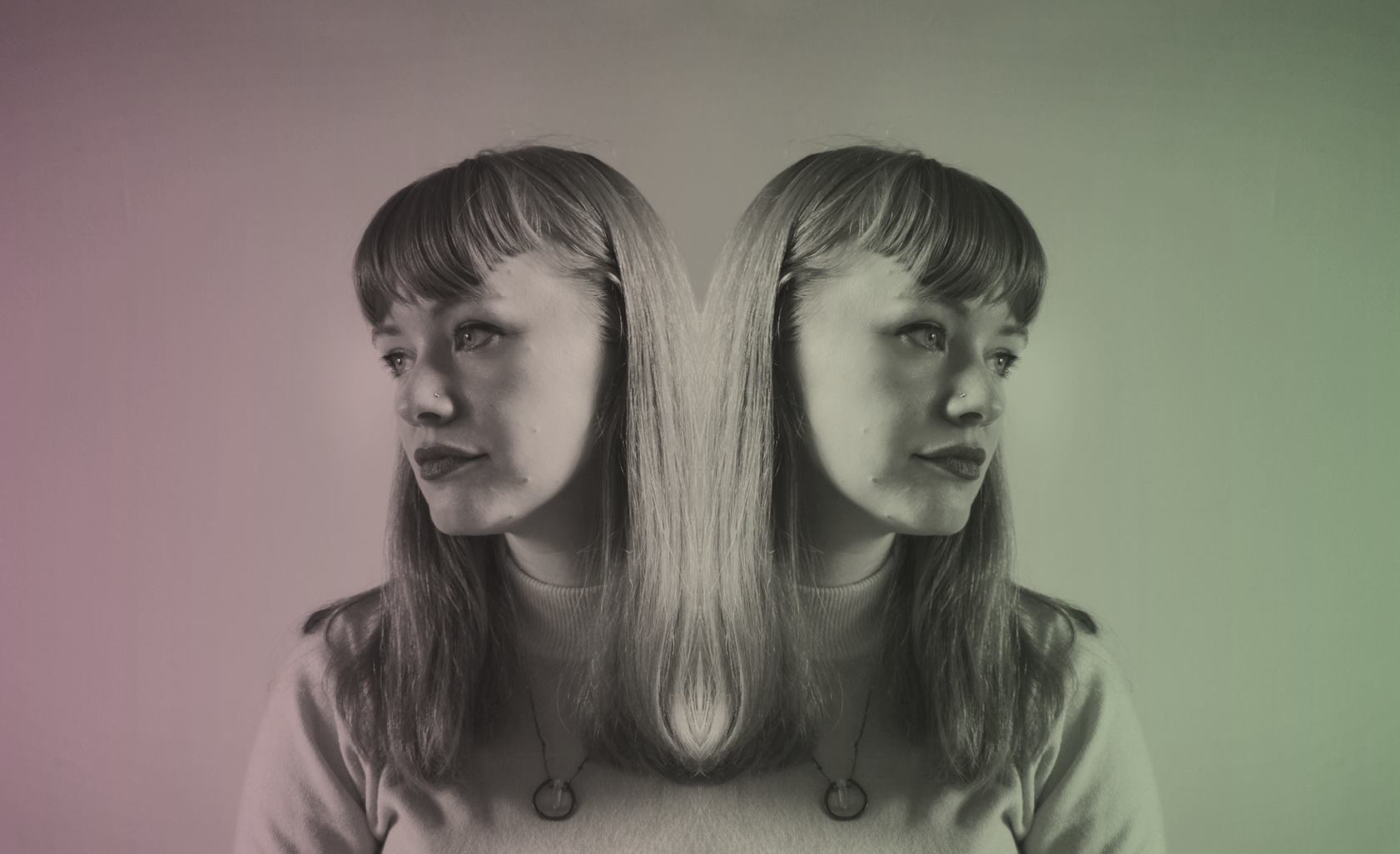 Wielding a striking sound that Isobel herself admits is currently evolving, the Lewes songwriter has to date been creating dark folk acoustica, but over time more and more electronic textures have worked their way into her music, possibly due to her recently completing a PhD in Sound Art.
Both sophisticated and erudite, the challenge of choosing between the original version of 'Little Sounds Of Pain' – a stripped back, acoustic affair – or Isobel's recent remix of her own song for our Spotlight blog was a struggle.
Isobel explains how her change the remixes came about: "I had taken a hiatus from music to finish my PhD in Sound Art for about a year and a half, and had an injury during that time which made it hard to play guitar, so I naturally started to bring some of the studio skills from my PhD into my music making and decided it would be fun to remix one of the songs from my most recent album 'In My Garden'. I also invited other electronic artists to remix tracks from the album, which were released as an EP recently."
As a sufferer of tinnitus, Isobel is particularly heartened to receive emails from people who also have tinnitus, who relate to the lyrics of 'Little Sounds Of Pain' and find comfort in them. "Developing tinnitus was really hard for me, and it's difficult to express something so internal and isolating, so I'm really glad the song does that for other people too."
Presently writing on what will be her 4th studio album, due to be recorded later on in the year, we can't wait to hear what other delights Isobel has up her sleeve.
www.isobelanderson.com
www.facebook.com/isobelandersonmusic
www.twitter.com/isobelanderson_
www.youtube.com/user/isobelanderson
Bloodlines – 'Skeletons'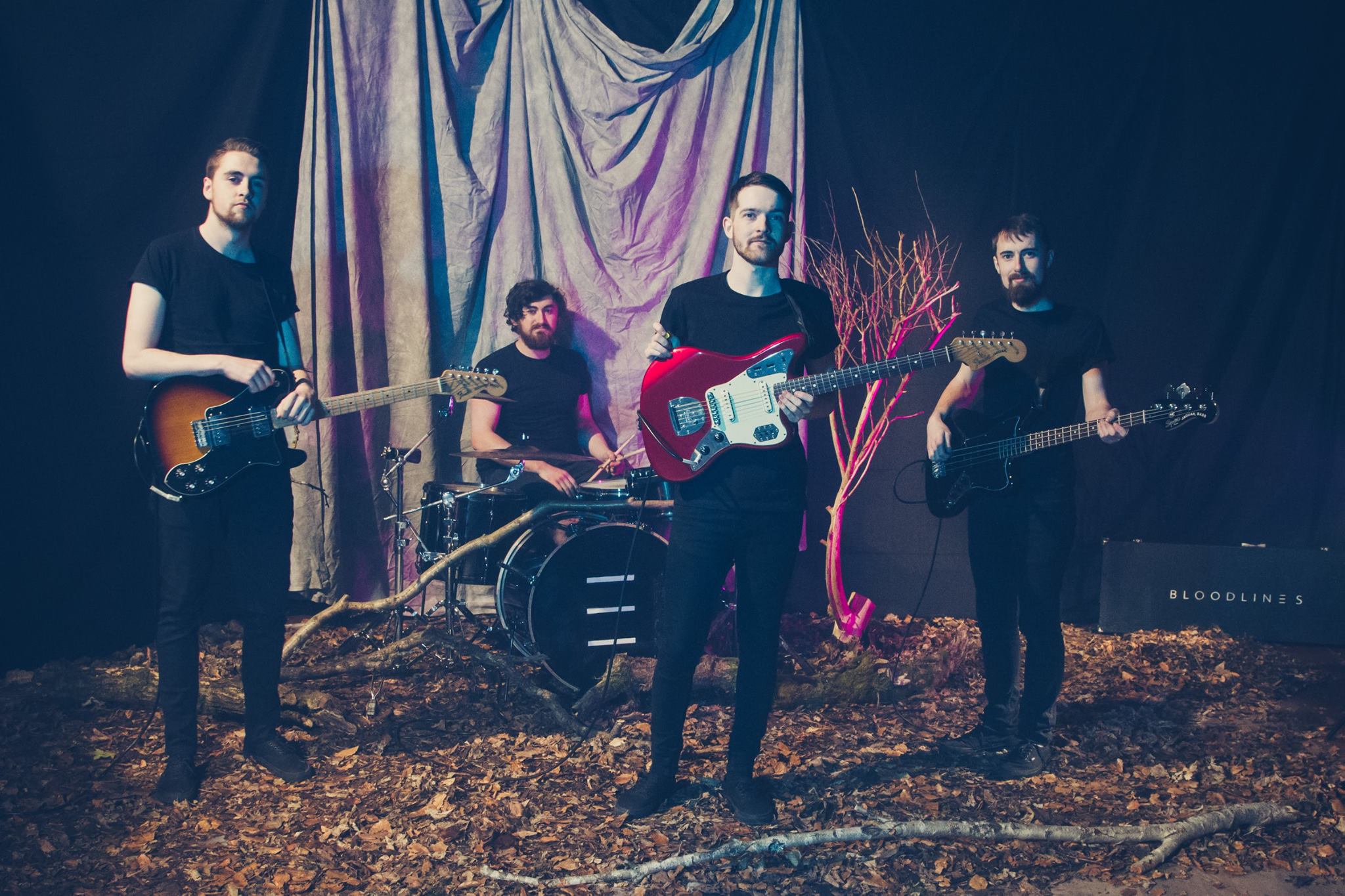 This energetic Scottish rock band skilfully mix big riffs with quiet, mathy moments, all underpinned by solid, concrete hooks.
The track came about quickly with the band describing jamming 'Skeletons' as "Like a punch in the face, a really good one." Who can argue with that?
No strangers to captivating festival performances, they played to a packed tent at Belladrum Festival last year. At the beginning of 2016 they headlined a completely sold out King Tuts, and it's hardly surprising that they've been chosen to play T In The Park, as well as XpoNorth Festival. Their biggest Edinburgh headline show is also on the horizon at Electric Circus in August.
As well as a hectic festival season, Bloodlines assure us songwriting is underway with exciting new material coming along nicely. For now, we'll leave you with the rather messy and gruesome (in a good way!) video for 'Skeletons':
www.wearebloodlines.com
www.facebook.com/OfficialBloodlines
www.twitter.com/bloodlinesuk
www.instagram.com/wearebloodlines
Noiiises – 'Fight'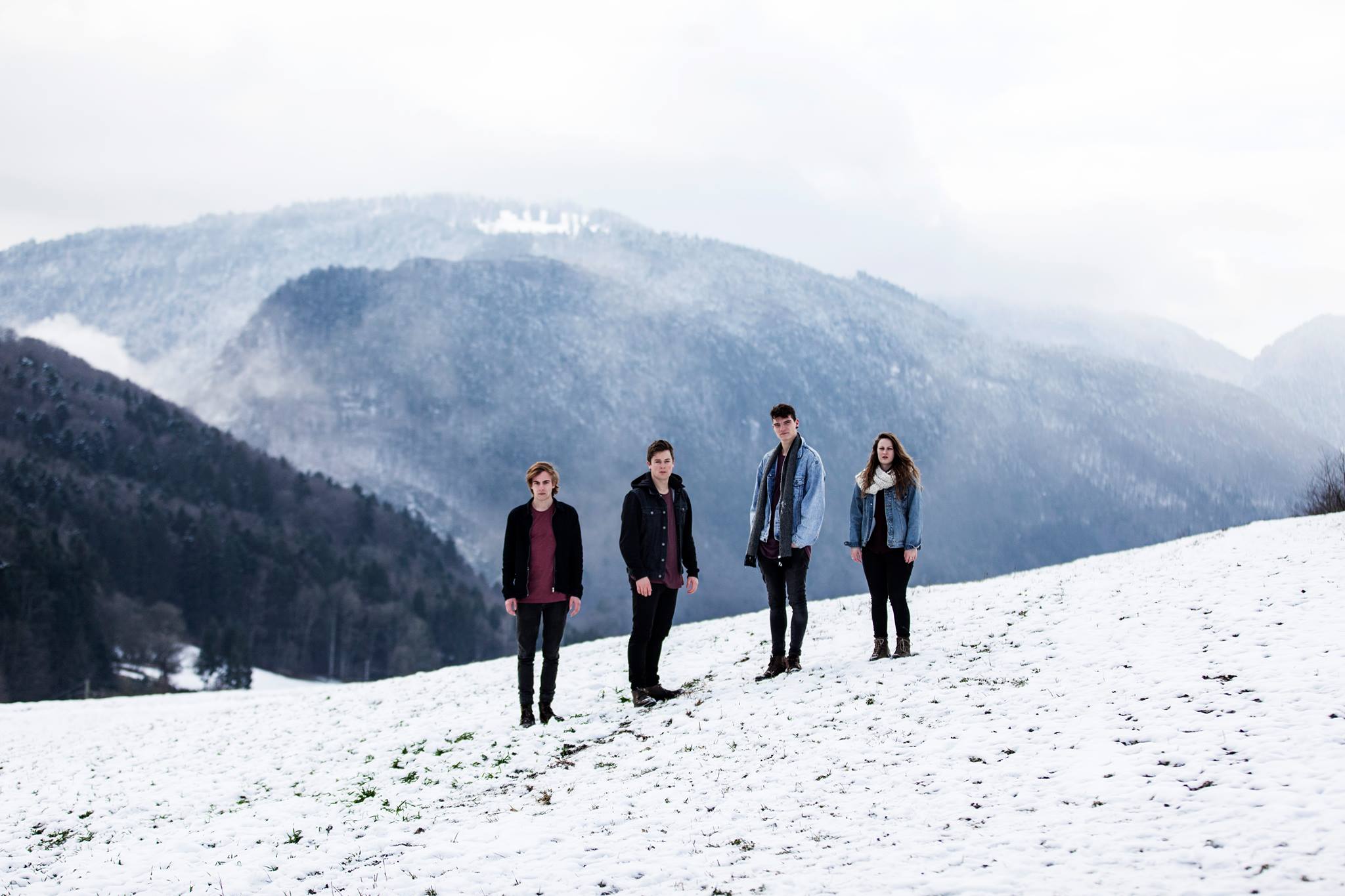 An explosive and ambient electronic band fusing elements of pop, rock and electronica, Coventry quartet Noiiises combine live sampling and instruments to create a unique sound and experience.
The past couple of months have seen the band play a string of exciting gigs and last year they were lucky enough to play at Switzerland's La Superette festival. This was swiftly followed by the release of their debut EP 'View Top To Ocean' which was featured on RELEVANT magazine's 'The Drop'.
So far during 2016, the band have been slogging away in the studio, working on a new single, backing tracks for their live shows and even material for a larger release due later in the year. With some forthcoming hometown gigs in Coventry and Birmingham in the pipeline, plus some summer festival appearances, it looks like they have a productive time ahead.
www.noiiises.com
www.facebook.com/noiiises
www.twitter.com/noiiises
www.instagram.com/noiiises
Dakota Avenue – 'Marianne'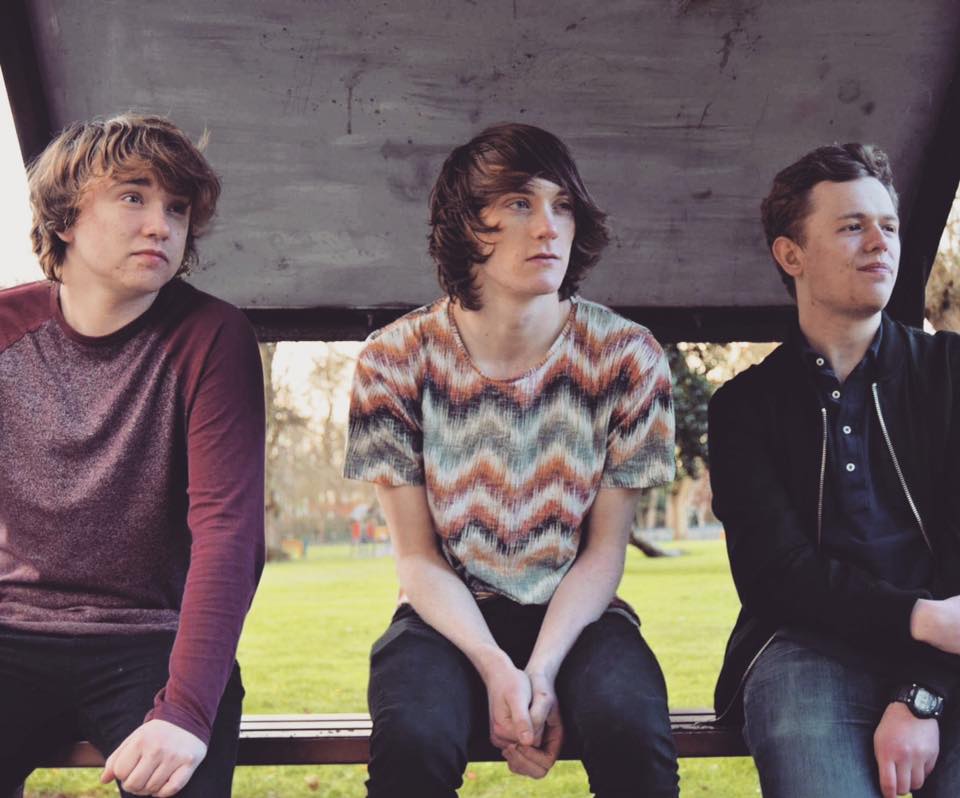 Manchester trio Dakota Avenue have a knack for concocting catchy indie tunes with a sprinkle of swagger. They've made a real impact with breakthrough single 'Marianne', the chorus of which we defy you to keep from replaying on loop in your head after just one listen.
Forming the band after meeting at college 2 years ago, and at just 17 years of age, the lads have been cutting their teeth as showmen with gigs at seminal Manchester venues including Ruby Lounge and Academy 3, and hopefully more awesome gigs will be on the agenda soon. In the meantime, the band are keen to keep on growing their fanbase and start working with management or a label. Not shy of some hard graft, we have a strong feeling that good things cometh their way.
www.facebook.com/dakotaavenueuk
www.twitter.com/dakotaavenueuk

How do I get featured on the Spotlight blog?
Our Spotlight blog is compiled every month from fresh new music submitted to us by our members. We want to hear from you! We select 5 of the best tracks from our members, so if you want to be in the running you'll need to sign up to The Unsigned Guide then follow the instructions in your Welcome email to submit a track for Spotlight consideration to us. If you're already a member and still not sure about how to submit your music for Spotlight, just give us a shout via our Contact page & we'll help you out!
As well as being featured in our new music blog, your track will also be forwarded onto these music industry professionals including folks from Amazing Radio, Big Life Management, Club Fandango, Domino Records, Memphis Industries, Rocksound, Skint Publishing, Spotify, Fake DIY, Transgressive Records and The Great Escape. View the full list of who listens to our Spotlight tracks here.
Members of The Unsigned Guide get access to our huge directory of over 8,600 UK music industry contacts. Find out more about the directory and the other services we provide to help emerging bands and artists here:

READ OUR LATEST SPOTLIGHT BLOGS:

The Unsigned Guide Spotlight: May
The Unsigned Guide Spotlight: April
The Unsigned Guide Spotlight: March

---
Tags
the unsigned guide spotlight, new music blog, music by unsigned emerging bands artists, get my music on blogs, soham de, isobel anderson, noiiises, dakota avenue, bloodlines