The Unsigned Guide Spotlight: March
Blog by Louise Dodgson under Artist Managers, Creative & Branding, Finance, Law & Music Business, Live, Media, Music Publishing, Music Training & Careers, Record Labels, Recording & Production, Selling & Distributing Your Music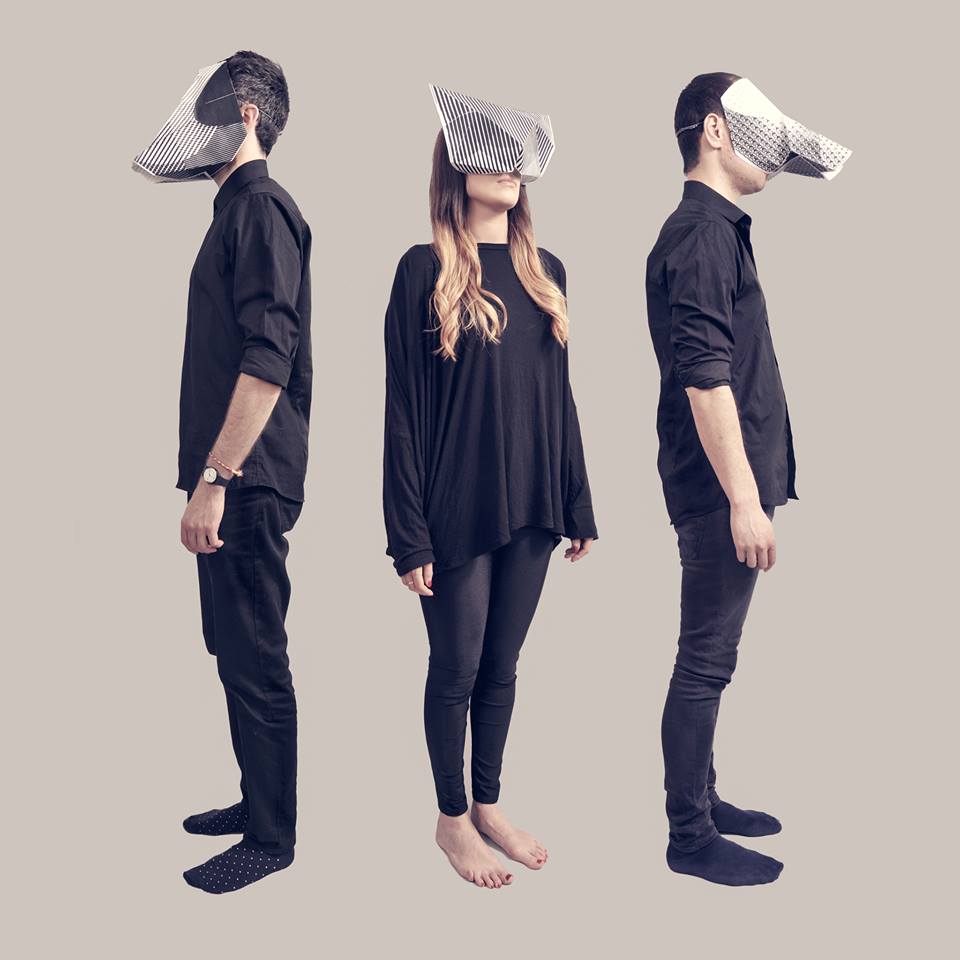 We're back for another month, bringing you more Spotlight gold in the form of killer tracks from our members that we think you should heard. So without further ado, let's hear what gems March holds…
FAITALA – 'Beasts'
Garnering influence from everything from 80s video game soundtracks to Baroque music, the debut single from Manchester trio FAITALA encapsulates bold electronica mixed with gloriously spellbinding pop; the perfect vehicle for their intriguing imaginations.
Main songwriter, David, tells us: "Beasts, as a track, is on the darker of our current set. It was inspired by dream I had of being in Scandinavia where I was riding on a sledge with a pack of huskies through a pine forest. Suddenly we were being chased by these mask-wearing wolves, so basically we we're doing our best to not to get eaten! I knew we had to get to the nearest town because we were booked to play at a festival with LCD Soundsystem. I woke thinking "Maaaan, what would that soundtrack like?" Beasts emanated from that."
Released back in December, the single has also been remixed by North West comrades Dutch Uncles and this version was recently aired on BBC Radio 1 by Huw Stephens. So far the band have played a couple of one-off shows, one with Portland based Pure Bathing Culture, and the other with Rosie Lowe, as well as a live session on Marc Riley's BBC 6 Music show. A slot at Liverpool's Threshold Festival is on the agenda and the band will also be curating their own stage at this year's Chorlton Arts Festival; definitely one to check out..
Tour dates will be announced further down the line and an EP is due later on this year. It looks like FAITALA will be firing on all cylinders in 2016.
www.faitala.co.uk
www.facebook.com/wearefaitala
www.twitter.com/wearefaitala

CaStLeS - 'Foresteering'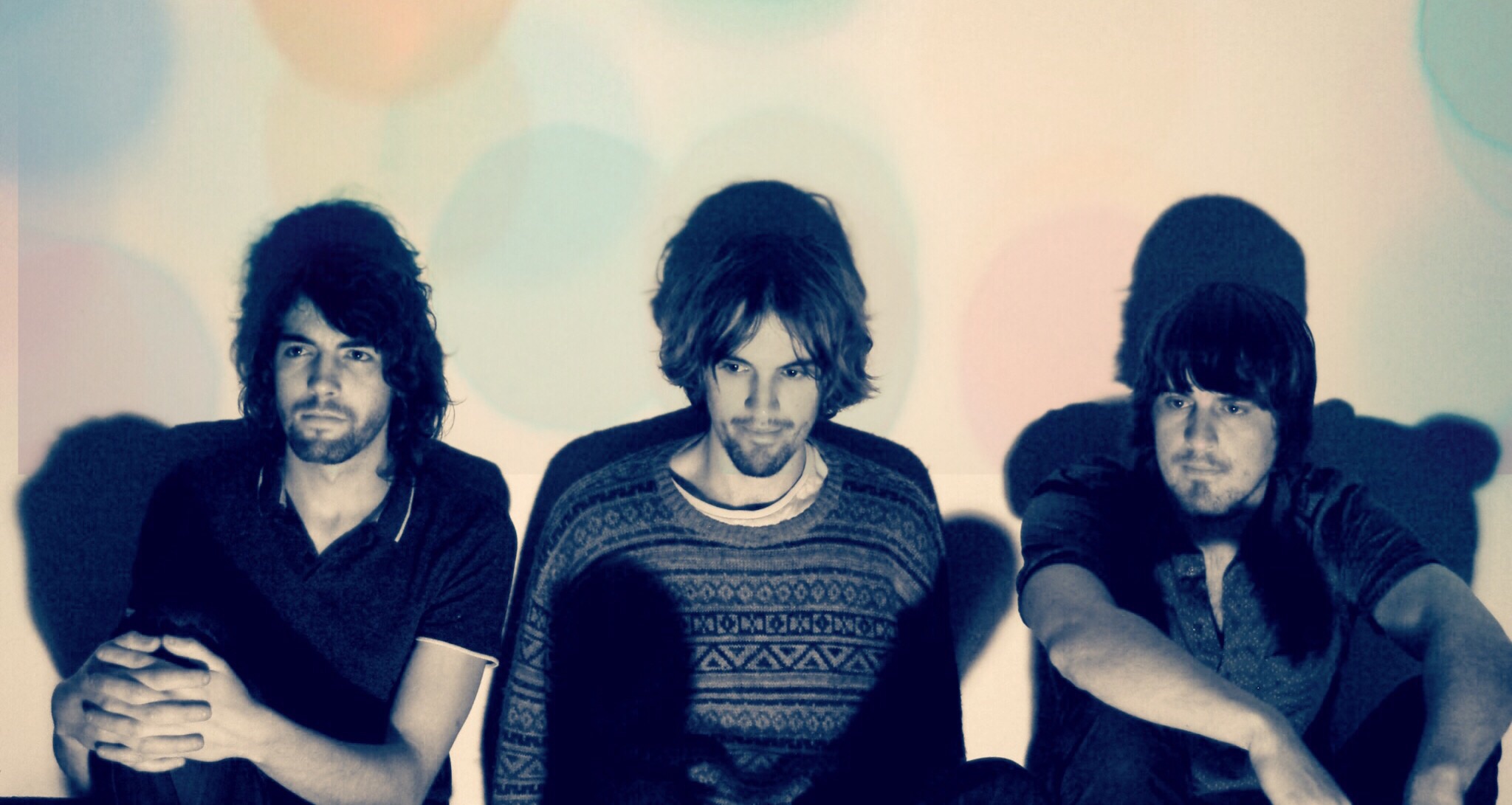 Welsh psychedelic rock three-piece CaStLeS aren't averse to experimenting with their sound and creating unpredictable songs, merging elements of electronica and blues along the way. Our selected Spotlight track 'Foresteering' makes up part of their debut EP release 'PartDepart', described as a "loose concept compilation of tracks written about the subject of escapism, or the fantasy of escaping from the daily grind."
With their debut album due later on this year, the band have been fortunate enough to secure a contribution towards future releases in 2016 from the 'Horizons Launchpad Fund', a scheme run by the BBC and Arts Council.
A hectic summer lies ahead with performances coming up at Swn Festival, FOCUS Wales and Machynlleth Comedy Festival, plus more festival slots to be announced.
www.castlesofficial.com
www.facebook.com/Cestyll
www.twitter.com/cestyll
www.youtube.com/c/castlesband

Gwen & The Good Thing – 'See My Girl'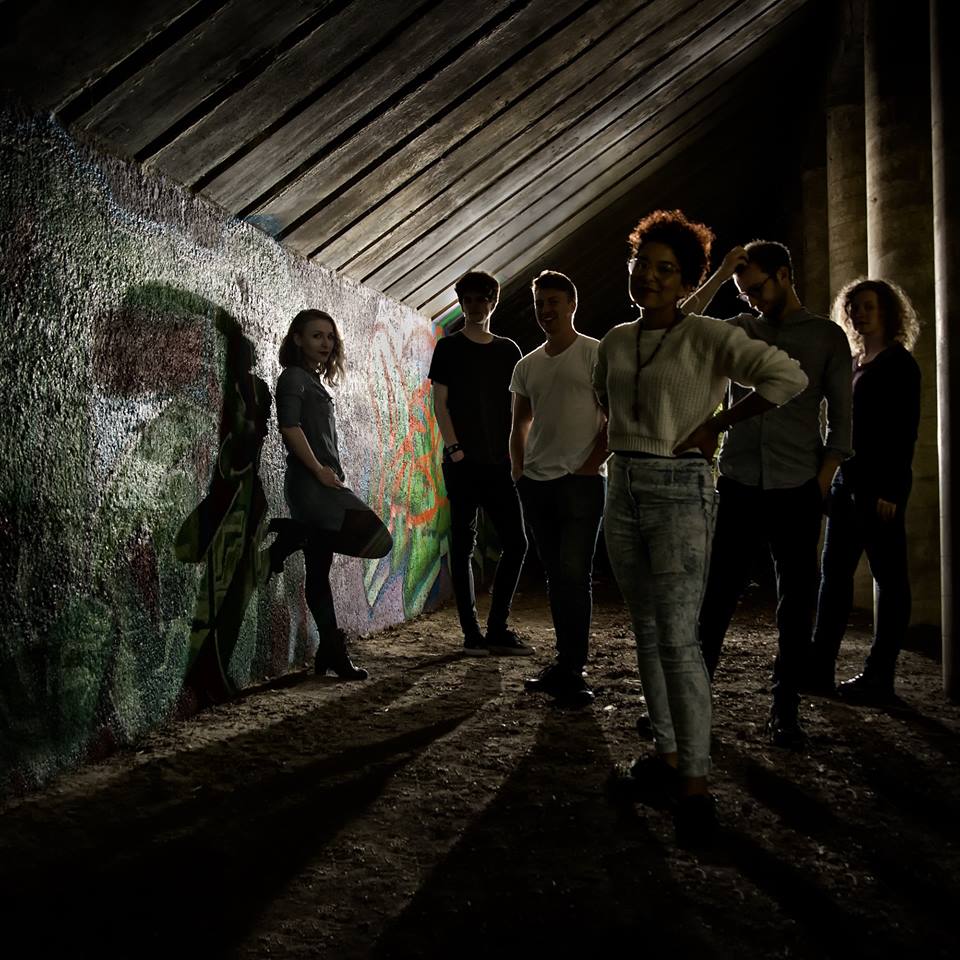 The bright, breezy and addictive alternative pop of 6 piece Gwen & The Good Thing is guaranteed to be on permanent rotation in your head after just one listen. Our chosen track 'See My Girl' was written about all the amazing women in Gwen's life, and what a wonderful way to pay tribute to them.
Highlights for the band to date include headlining Camden Barfly and having their fundraising project for their debut EP featured as both a 'New and Noteworthy' and 'Pick of the Day' on Kickstarter, massively surpassing their original target. Besides this, 'See My Girl' has been BBC Introducing Track Of The Week on BBC 3 Counties Radio.
With plenty of gigs, festival slots, and the release of their debut music video all on the horizon, it looks like 2016 is going to be a significant year for Gwen & The Good Thing. Watch this space!
www.gwenandthegoodthing.com
www.facebook.com/gwenandthegoodthing
www.twitter.com/gwengoodthing
www.youtube.com/user/gwenandthegoodthing
Ivory Yardsale – 'North Slightly East'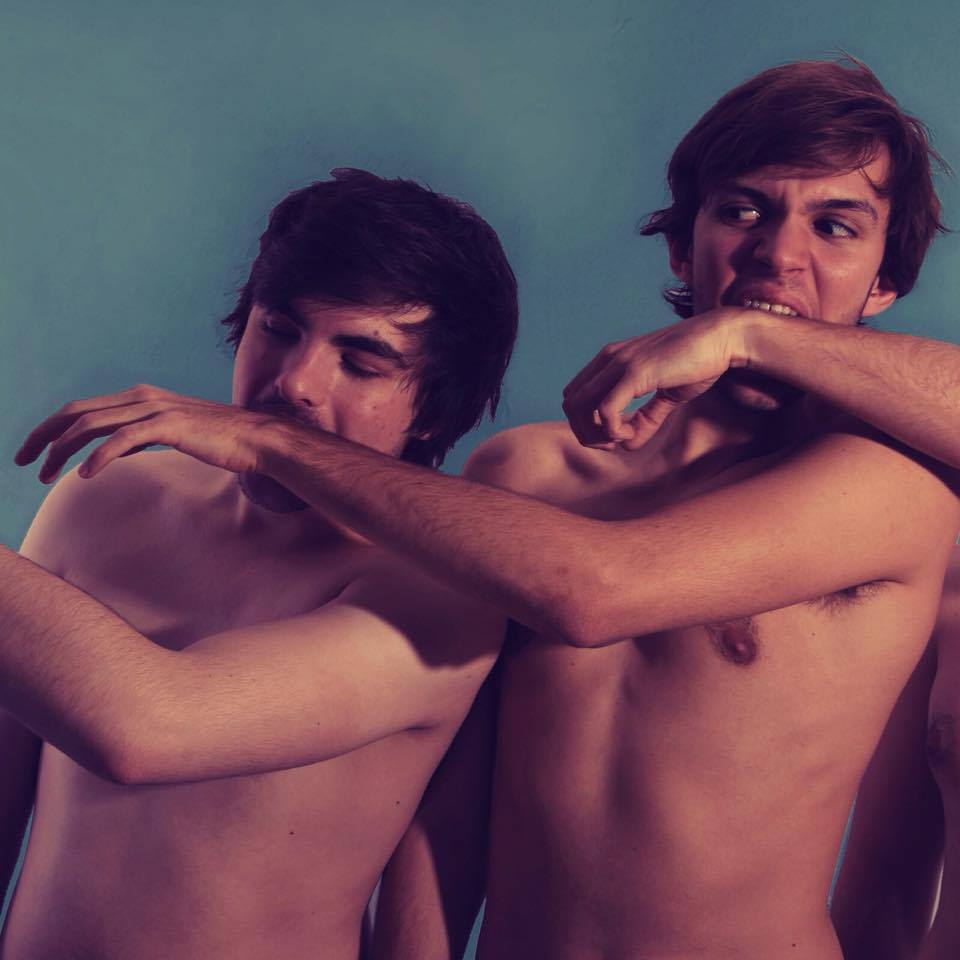 Describing their sound as "an indecisive blend of pop and pretentious influences", Ivory Yardsale are a charmingly witty and intriguing duo from Kettering.
Joshua tells us how the song came about:

"When I was writing North Slightly East I was stuck in this mindset where I kept reminding myself that nothing in life actually had to matter, which sounds depressing but I found it really freeing and positive. So in the song you have these characters that are all stressed about things in their life like owning a bathtub that is too small to submerge themselves in completely - then in the chorus I'm basically saying that you don't have to let these things bother you, nothing really has to matter."
We urge you to check out the video for 'North Slightly East' which was inspired by TV survival experts Bear Grylls and Ed Stafford. When the video was released, they tweeted it to Ed who replied 'Wow - what an honour!' As Joshua says: "…he might have been being sarcastic but I like to think he wasn't. Still waiting on that reply from Bear…"
Another music video for track 'Curious Jaws' is set to be filmed at the end of March with Mitchell Williams, the director of North Slightly East. As you'd expect, early signs suggest it will be a little out of the ordinary with plans for a romantic musical adaptation of the 1975 film 'Jaws' on the cards. We can't wait! Keep an eye out for gigs coming up over the next few months as well.
www.ivoryyardsale.bandcamp.com
www.facebook.com/ivoryyardsale
www.twitter.com/ivoryyardsale
www.youtube.com/user/ivoryyardsale
West Of The Sun – 'Siberian Hysteria'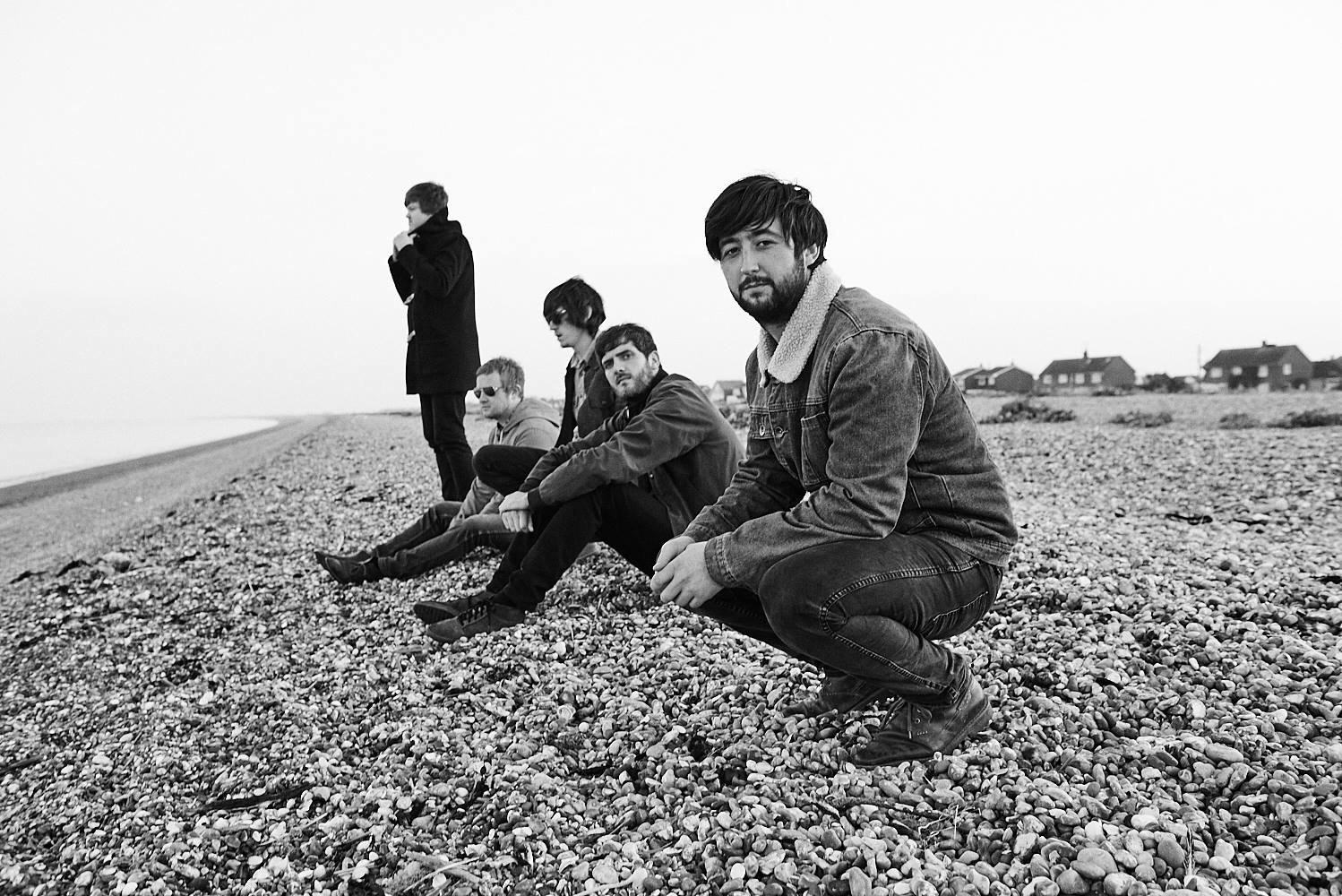 A unique blend of psychedelia, baroque, baggy beats and conventional rock and roll, West Of The Sun wear the late 80s/early 90s 'baggy' scene proudly on their sleeve, producing a sound that hints at everything from The Beach Boys to The Chemical Brothers.
Things are definitely heating up for the London five piece who have played sell-out headline shows at both the 100 Club and Bush Hall in London, received rave reviews from the likes of Fred Perry Subculture and Shindig magazine, had previous singles named Track Of The Day by Gigslutz, and even been on the receiving end of accolades from musicians they admire, including heroes The Coral.
Siberian Hysteria will soon be released officially and the band aim to follow the single in late Spring with their debut album. A release tour is in the pipeline, as well as festival appearances over the summer, but if you can't wait to catch them live, they'll be playing the O2 Islington Academy in London on 12th March. Here's the striking video for Siberian Hysteria:
www.facebook.com/WestOfTheSunUK
www.twitter.com/WestOfTheSunUK

How can I get featured on the Spotlight blog?
Our Spotlight blog is compiled every month from fresh new music submitted to us by our members. We want to hear from you! We select 5 of the best tracks from our members, so if you want to be in the running you'll need to sign up to The Unsigned Guide then follow the instructions in your Welcome email to submit a track for Spotlight consideration to us. If you're already a member and still not sure about how to submit your music for Spotlight, just give us a shout via our Contact page & we'll help you out!
As well as being featured in our new music blog, your track will also be forwarded onto these music industry professionals including folks from Amazing Radio, Big Life Management, Club Fandango, Domino Records, The Fly, Memphis Industries, Rocksound, Skint Publishing, Sony Music, Spotify, Fake DIY, Transgressive Records and The Great Escape. View the full list of who listens to our Spotlight tracks here.
Members of The Unsigned Guide get access to our huge directory of over 8,600 UK music industry contacts. Find out more about the directory and the other services we provide to help emerging bands and artists here:

READ OUR LATEST SPOTLIGHT BLOGS:
The Unsigned Guide Spotlight: February
The Unsigned Guide Spotlight: January
The Unsigned Guide Spotlight: December
---
Tags
the unsigned guide spotlight, new music blog, music by unsigned emerging bands artists, get my music on blogs