The Unsigned Guide Spotlight: November
Blog by Louise Dodgson under Artist Managers, Creative & Branding, Finance, Law & Music Business, Live, Media, Music Publishing, Music Training & Careers, Record Labels, Recording & Production, Selling & Distributing Your Music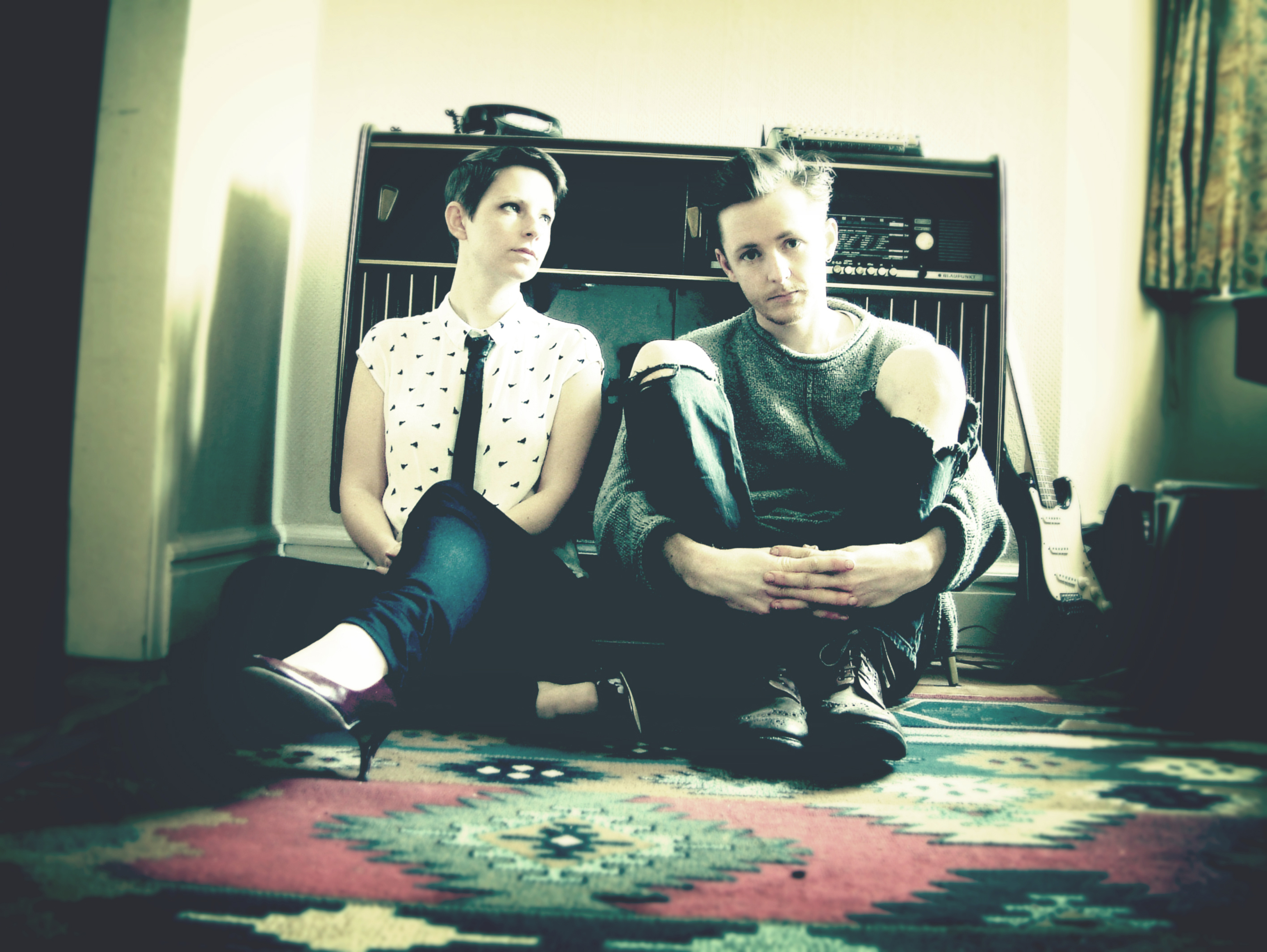 As the dark nights draw in everyone is in need of a little extra pep, and we have the perfect 5 tracks from our members to deliver some much needed zest. Crank it up!
Trevor Moss & Hannah Lou – 'Expatriot'
It's near impossible not to be left speechless at 'Expatriot', the superb song by acoustic-guitar-playing, harmony-singing lyrical duo Trevor Moss & Hannah Lou. Originating from a long poem written by Trevor, it is the title track of their new album, produced by none other than Ethan Johns, who counts releases by Ryan Adams, The Staves and Rufus Wainwright amongst his credits.
After forging friendship over classic camper vans, Trevor & Hannah were invited to record the album live at Ethan's home studio back in February.
To date the pair have accomplished some rather impressive feats; playing the Acoustic stage at Glastonbury, joining Tori Amos on her world tour, however they both feel most proud about their time spent working together, remaining productive for as long as they have and for the ability to keep finding something to write about.
Currently on the road with Ron Sexsmith and with a couple of opening slots on Jools Holland's shows coming up, the biggest forthcoming date in their diary is Christmas Eve when Hannah is due to give birth. Good luck Hannah!
www.trevormossandhannahlou.com
www.facebook.com/tmandhl
www.twitter.com/tmandhl
www.youtube.com/user/TheAPRC

Youel – 'Turning Blue'




Concocting a satisfying main course of evocative electro-indie with a healthy side serving of pop and dance music are London duo Youel. We guarantee, within seconds of tuning into our selected Spotlight track 'Turning Blue', you'll be well and truly hooked.
Earlier this year the pair performed at one of their favourite live music venues, Bush Hall, and having since enjoyed airplay on BBC 6 Music across their BBC Introducing show, not to mention many other local stations, things are really starting to heat up for Youel.
Focusing on putting together and recording the perfect EP is first and foremost in Tom and Vivienne's minds for now. They hope to release the EP independently this winter, then proceed with gigging and promoting it as far and wide as possible so look out for them in a town or city near you soon!
www.facebook.com/youelmusicuk
www.twitter.com/youeluk
Forty Four Hours - 'Hold Out'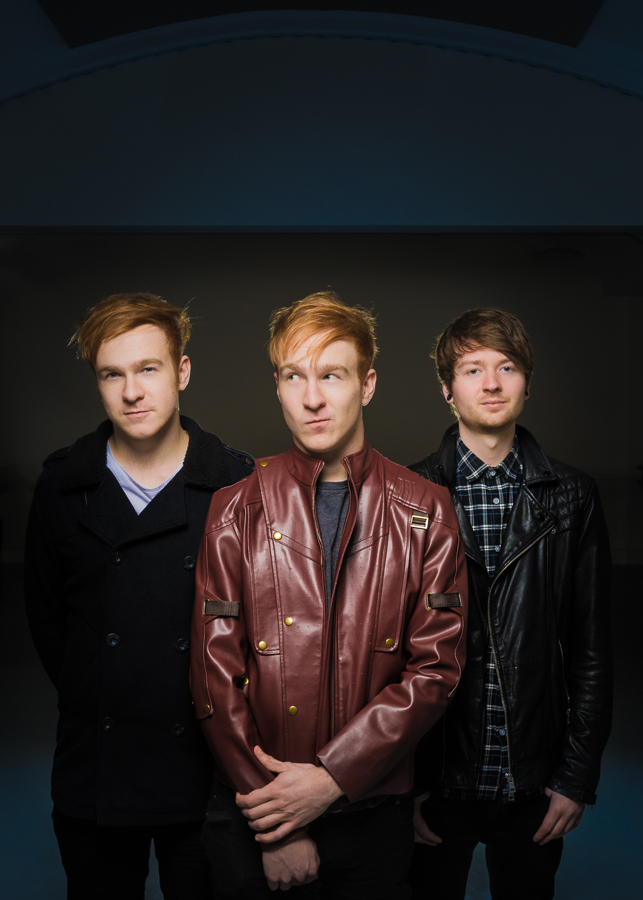 Fronted by identical twin brothers, Joe and Alex, and joined by friend Alix on drums, alternative Manchester trio Forty Four Hours are striking in every sense. They derive influence from a diverse array of sources from new wave to alt rock and hip-hop. Without doubt their songs pack a punch, with Hold Out being no exception, so it comes as no surprise that they bear their live shows in mind a great deal when writing new material.
Let's hand over to the band themselves to hear more of how our chosen track came about: "'Hold Out' talks about the experience of intense personal struggle, and the effect of what you're going through on your friends and family surrounding you. It came about from some pretty hard times in summer 2014. We actually got to borrow some drums from Ellie Goulding's drummer for recording it though."
Over the past year Forty Four Hours have toured relentlessly, undertaking five UK tours and supporting Funeral For A Friend on the Doc Martens' #StandForSomething Tour, whilst working on their debut EP 'Only Just Holding On', due for release January 2016. Busy times indeed!
www.fortyfourhours.com
www.facebook.com/fortyfourhoursofficial
www.twitter.com/FortyFour_Hours
www.fortyfourhoursofficial.tumblr.com
Flies + Flies – 'Bury Your Young'
The ethereal, brooding sound which Flies + Flies conjure will make your spine tingle and their music has been suitably described by BBC Fresh On The Net as "Suffocating, disquieting and claustrophobic – yet somehow completely irresistible."
Our chosen track 'Bury Your Young' is regularly used to close their live sets and it's always well received. Having supported the Mercury nominated GoGo Penguin earlier this year at London's Union Chapel, more recently the band have sold out their own smaller headline gig at The Old Blue Last, following almost a year and a half of gigging and playing together to truly refine their live shows.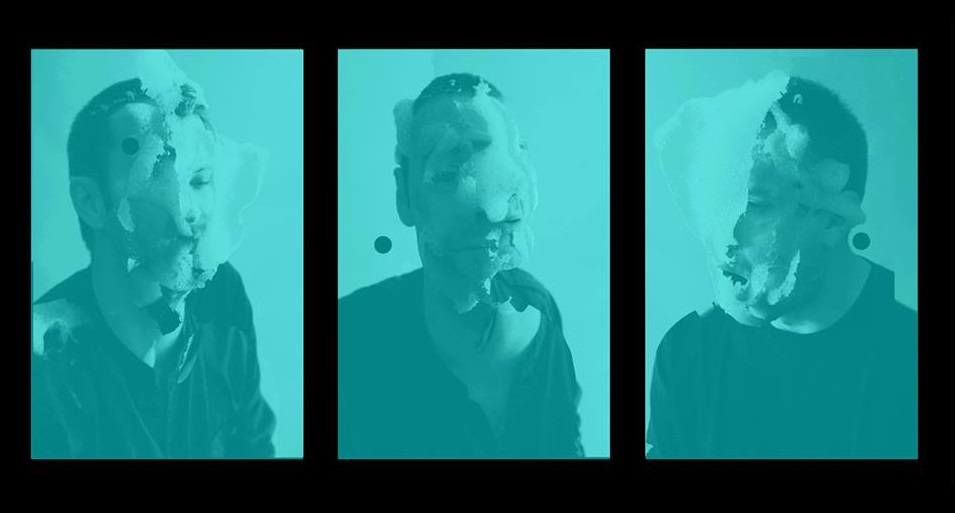 Completing their first album at the beginning of 2015, Flies + Flies have already drummed up considerable support and ardour from music blogs, as well as the aforementioned BBC 6Music, so with more gigs and writing, plus plans to find a good home for the album, we can't help but get the feeling that 2016 has could be the year that Flies + Flies reach new heights.
www.fliesandflies.bandcamp.com
www.facebook.com/fliesandflies
www.twitter.com/fliesandflies
www.youtube.com/user/fliesandflies
Delta Palms – 'Don't Wanna'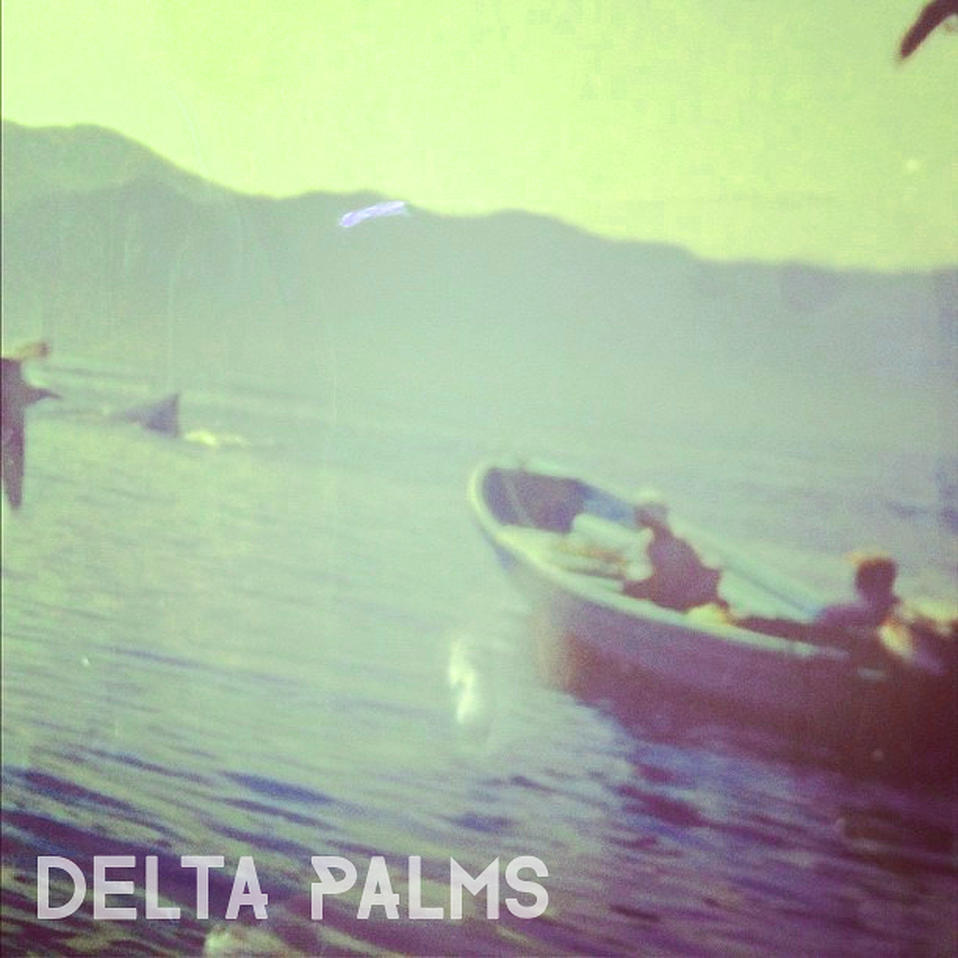 Manchester based, one man lo-fi-garage, fuzz pop machine Reece aka Delta Palms has previously had his music favourably described as 'feeling like the missing link between Surf & Brit Pop'.
"Don't Wanna is a song of nostalgia for me. Lyrically the track is referring to a part of my life I'll never forget for the people and places who made it such a golden chapter of my story. It's a reflective outlook on how fast the time has gone and how far we have all come since then. Musically this track all started from me messing around with my bass one Sunday afternoon with a heavy distortion pedal, whacked it through my loop station and started layering it with guitar and that was pretty much that. Had loads of fun writing this track it's a very happy sound!"
Being a Beatles fan from a young age, fulfilling his pipe dream of playing Liverpool's legendary Cavern Club has been a pinnacle so far. Hopefully more live escapades will follow as Reece hunts down some band members to start moving forward with live material and gigs galore. With more new tracks in the pipeline over the coming months, we think Delta Palms is worthy of keeping a keen eye on.
www.deltapalms.wix.com/delta-palms
How can I get featured on the Spotlight blog?
Our Spotlight blog is compiled every month from fresh new music submitted to us by our members. We want to hear from you! We select 5 of the best tracks from our members, so if you want to be in the running you'll need to sign up to The Unsigned Guide then follow the instructions in your Welcome email to submit a track for Spotlight consideration to us. If you're already a member and still not sure about how to submit your music for Spotlight, just give us a shout via our Contact page & we'll help you out!
As well as being featured in our new music blog, your track will also be forwarded onto these music industry professionals including folks from Amazing Radio, Big Life Management, Club Fandango, Domino Records, The Fly, Memphis Industries, Rocksound, Skint Publishing, Sony Music, Spotify, Fake DIY, Transgressive Records and The Great Escape. View the full list of who listens to our Spotlight tracks here.
Did we mention we have a number of online radio stations that will air our Spotlight tracks too. Members of The Unsigned Guide get access to our huge directory of over 8,700 UK music industry contacts. Find out more about the directory and the other services we provide to help emerging bands and artists here:
---
Tags
the unsigned guide spotlight, new music blog, unsigned bands, unsigned artists, emerging acts, trevor moss hannah lou, youel, forty four hours, flies + flies, delta palms, get my song on music blog