The Unsigned Guide Spotlight: September
Blog by Louise Dodgson under Artist Managers, Creative & Branding, Finance, Law & Music Business, Live, Media, Music Publishing, Music Training & Careers, Record Labels, Recording & Production, Selling & Distributing Your Music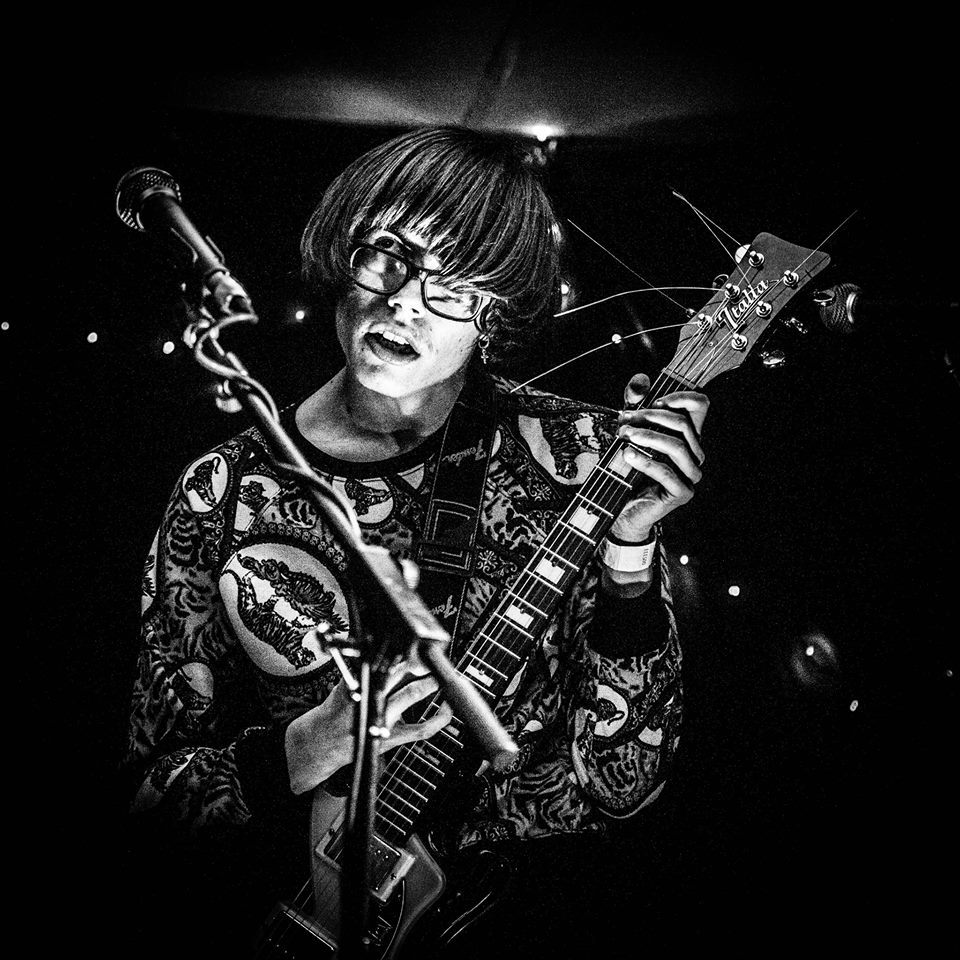 Get your headphones on and tune into these bonafide bangers. After one mere listen you're bound to lbe head over heels for our Spotlight selection...

Mouses – 'Psycho'
Billingham band Mouses have raucous guitars and raw vocals in abundance and their noisy Lo-Fi Punk Rock sound is enough to inject verve into any listener.

Back in June Huw Stephens gave them their first national airplay on BBC Radio 1 with track 'Girl' accompanied by a short interview with BBC Tees Introducing presenter Bob Fischer. As Nathan and Ste explain: "it was very surreal listening to the playback, especially since we didn't expect our DIY, lo-fi recorded tunes to make it that far!" We're fairly sure 'Psycho' has the capacity to do the same.

Having recently played Olgas Rock Festival in Germany as part of a twin-city exchange project with Oberhausen and Middlesbrough promoters TKASG, the band relished their first overseas gig experience on their biggest stage to date, all aided by free beer and food all weekend to boot.
Currently in the process of mixing their debut album which was recorded in May, they hope to unveil it in early 2016 and we're eager to hear lots more from them. In the meantime check out their DIY video for 'Psycho'.

www.musicglue.com/mouses
www.facebook.com/mousestheband
www.twitter.com/mousestheband
www.youtube.com/user/mousestheband

Ellen Mae – 'Under Surveillance'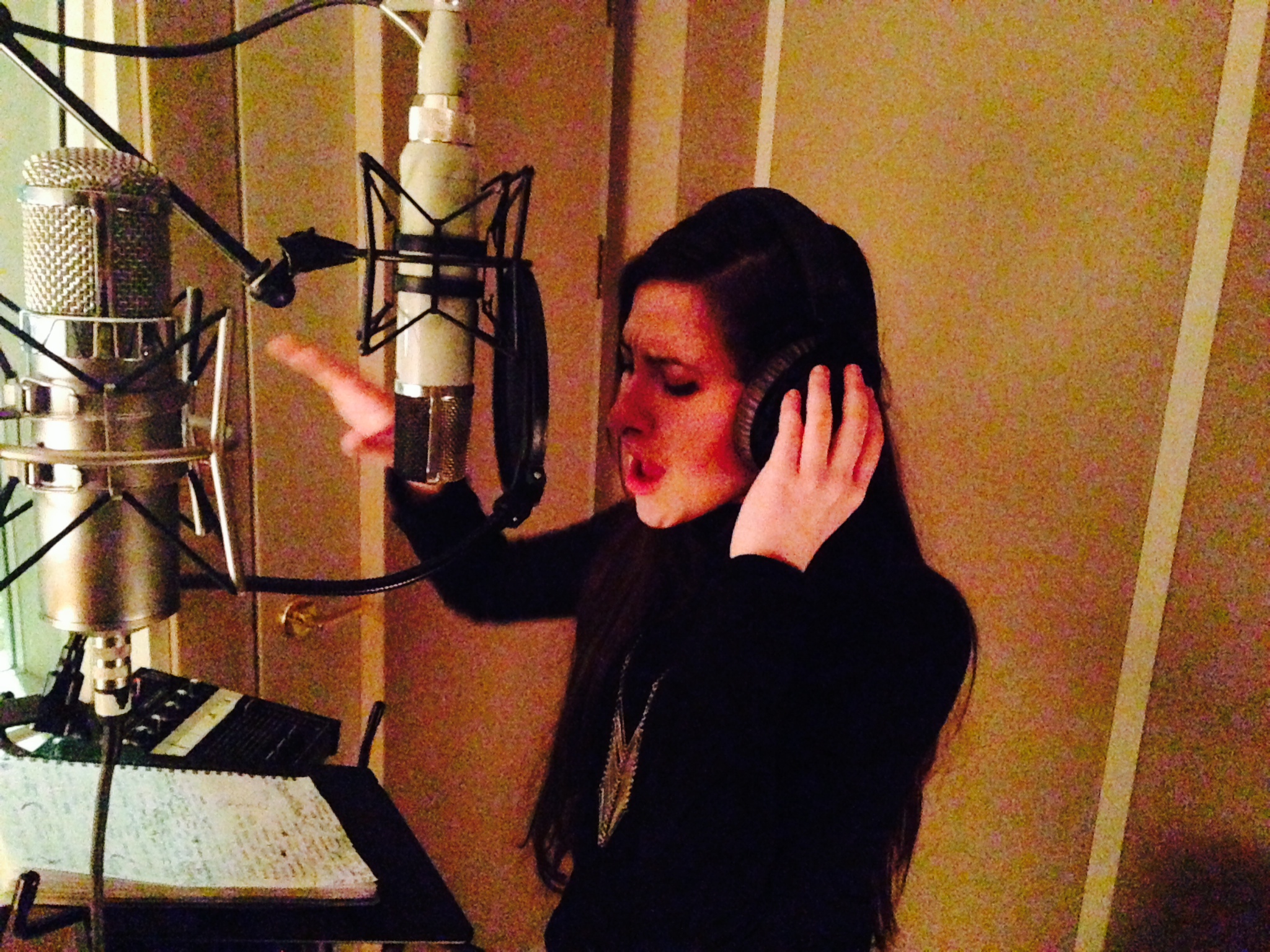 Blending Pop, Soul and R&B, Ellen's remarkable music was earmarked by London's Roundhouse and selected as part of their annual Roundhouse 30/30 project. Venturing into the studio with 3 song titles and a rough idea of where she wanted the tracks to go, Ellen had the fantastic opportunity of working with renowned songwriter and producer Guy Chambers. Bouncing lyrical and melodic ideas off each other, Ellen and Guy managed to put 'Under Surveillance' together in 9 hours.
Quite a career defining moment, we're sure you'll agree, but Ellen's achievements also include being chosen to sing at Dionne Bromfield's showcase and, this summer participating in Capital Xtra's Music Potential programme. More recently 2 of her songs have gone through to the semi-finals of the UK Songwriting Competition.
Later this month Ellen will be performing at KoKo as part of the Music Potential grand finale but for the coming months she also plans to work on new collaborations, expand her production knowledge, so we're sure some more astonishing tracks lay in store!
www.facebook.com/EllenMaeGeorgiou
www.twitter.com/ellenglam
www.youtube.com/user/reallylovestosing
www.soundcloud.com/leonageorgiou

The Moth Lantern – 'Barricade'
Offering a concoction of powerful, gritty lead male vocals harmonised with soft, folkish female backing amongst crunching riffs, tight rhythm sections and psychedelic keys, The Moth Lantern create an edgy and enticing sound.
On the receiving end of high praise from radio authorities and tastemakers Steve Lamacq, Stuart Maconie and Tom Robinson, plus new music blogs galore, the Lincoln based four piece have also graced the Emerging Icons stage at the London 2012 Olympics and have recently returned from playing at this years Green Man Festival.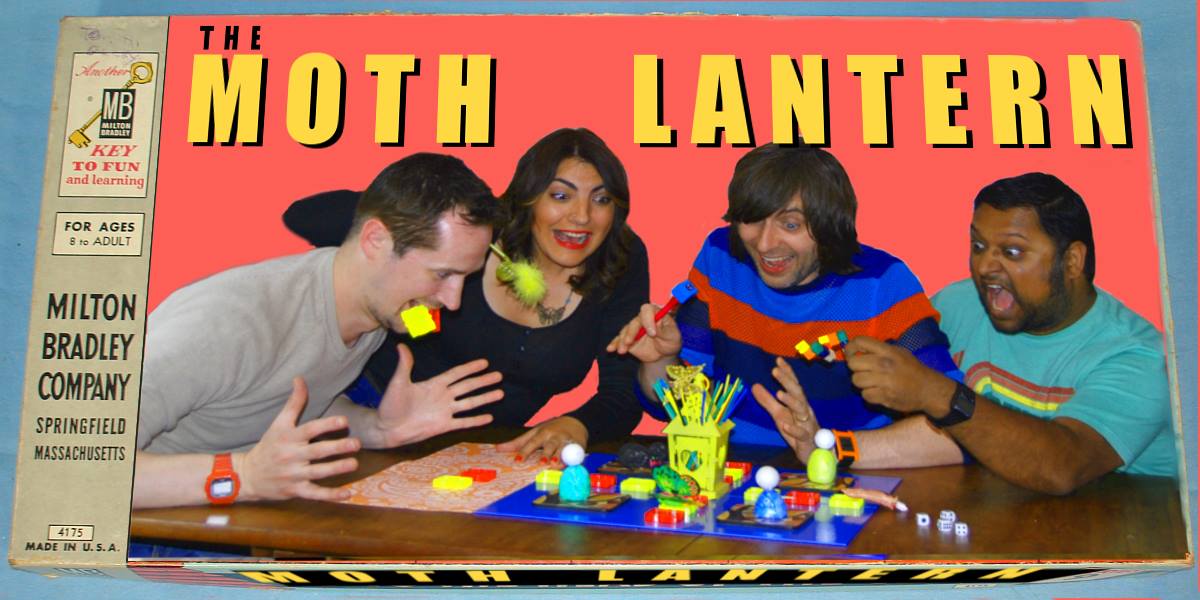 Guitarist Dan tells us more about how 'Barricade' came about: "Barricade was written at the start of this year for our new EP which was released last month. It is an unrequited love song with a sinister edge. It's the first real collaborative effort between me and Jason (Vocals/Bass) and it's a turning point for our band into a harder, rockier sound."
Future plans involve plenty of gigs to support their EP release, plus some new video footage and live sessions for their YouTube channel which will be worth keeping your eyes peeled for!
www.themothlantern.com
www.facebook.com/themothlantern
www.twitter.com/TheMothLantern
www.youtube.com/user/themothlantern

Nonbeliever – 'The Lies You Tell Yourself'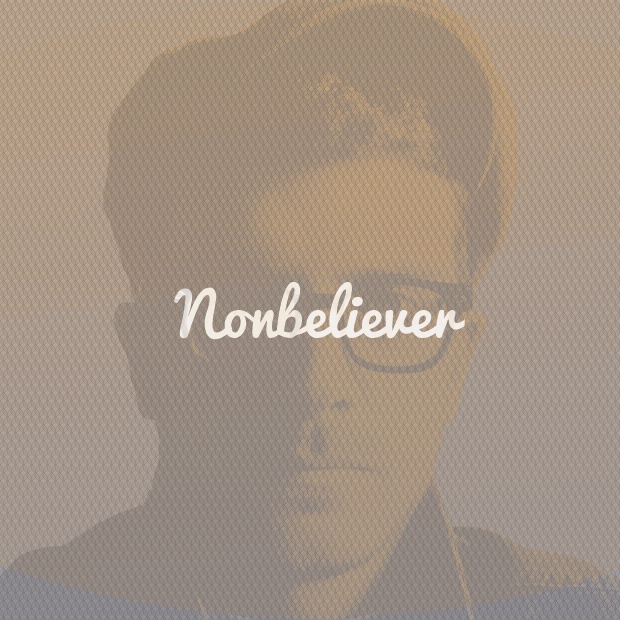 Always drawn to the more unusual side of indie Stephen Fairbanks, aka Nonbeliever, is a sucker for anything melodic, melancholic or unusual. His love for guitar based bands from a very young age such as R.E.M., Radiohead and The Smiths has proved to be an ongoing influence, although these days he spends a lot of time listening to ambient soundtracks, jazz or minimal electronica.
Stephen shares his process for creating our chosen track: "I was experimenting with bass loops and African-style percussion. After I'd set the main 'groove' in place I wanted to add something to contrast the lows so went about adding some ghostly piano and horror-movie strings. With all my songs at the start of recording, I have a vocal melody in place but no concrete lyrics. I like to just record with my eyes closed, listening to the music and see what words form in my head and come out of my mouth, so that's where the themes for The Lies You Tell Yourself came about."
Although Stephen considers himself a bit of a hermit who is extremely reluctant to play live or promote myself, he appreciates anyone giving his music a chance and sees their positive reactions as a huge achievement. Amazing Radio, BBC Manchester and BBC 6Music Introducing have all championed Nonbeliever this year so his hermit ways are certainly not infringing his breath taking music reaching its deserved potential.
With plans to start recording music for his 3rd album we're sure Nonbeliever will keeping flourishing from strength to strength.

www.nonbeliever.co.uk
www.facebook.com/nonbelievermusic
www.twitter.com/nonbeliever

Pertini – 'Blackfriars Bridge'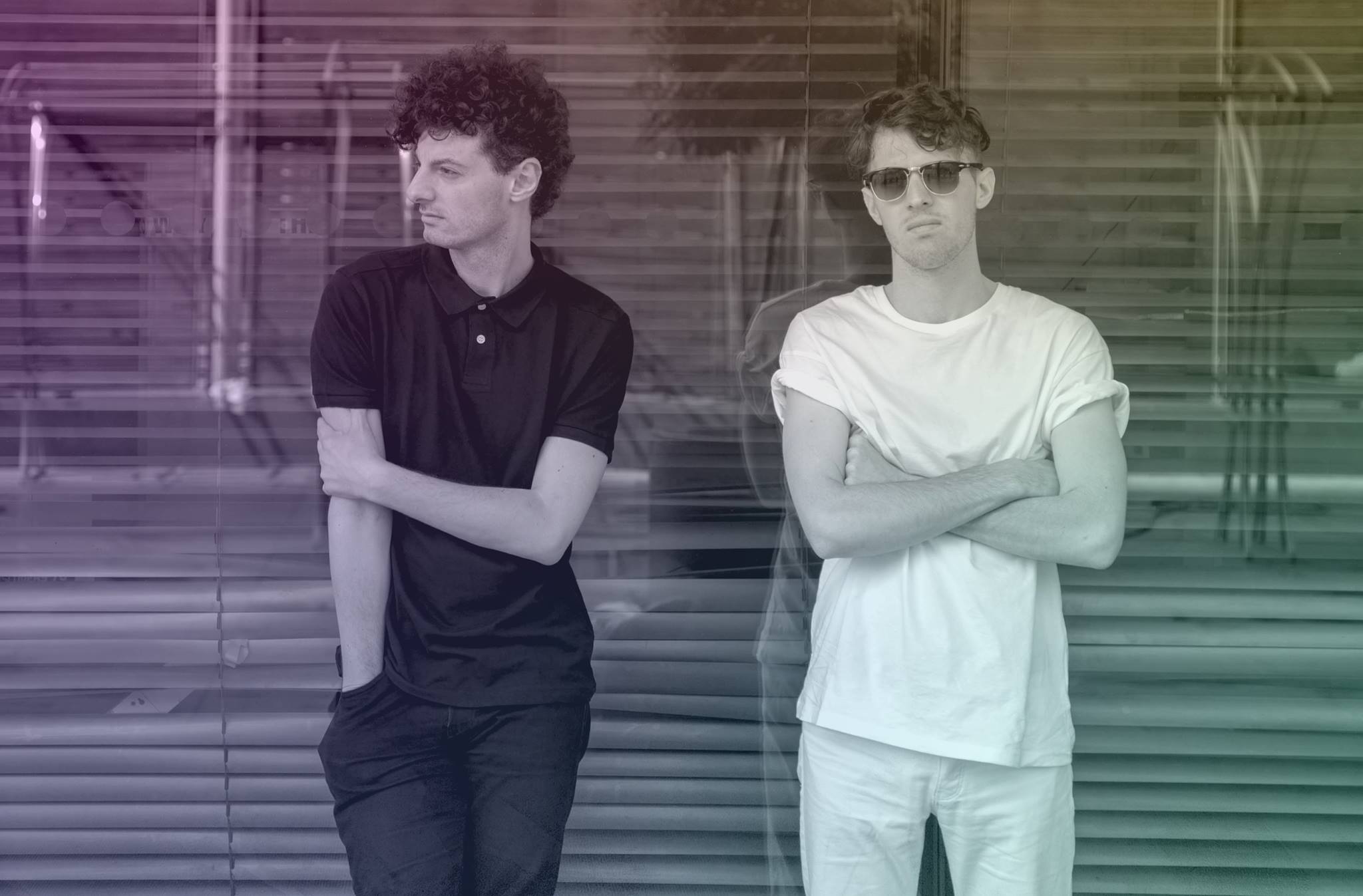 Only releasing their debut single in July, London duo Pertini have already been described by The Line Of Best Fit as "…Glass Animals meet Arctic Monkeys" and 'Blackfriars Bridge' has garnered attention from Clash Magazine and Daytrotter too.
Let's hand over to Pertini to shed more light on the song: "It's a melancholic reflection on how your own apathy and laziness can relentlessly kill anything that you hold dear, be it a relationship or your dreams and aspirations. We had this surreal idea to shoot the whole video of the song on Blackfriars Bridge and somehow managed to do so."
Take a look at said video here:
With another single and video in the pipeline, Pertini hope to build on the triumphant responses to their music. We're pretty adamant they won't be disappointed.
www.facebook.com/pertinimusic
www.twitter.com/Pertinimusic

How do I get featured on the Spotlight blog?
Our Spotlight blog is compiled every month from fresh new music submitted to us by our members. We want to hear from you! We select 5 of the best tracks from our members, so if you want to be in the running you'll need to sign up to The Unsigned Guide then follow the instructions in your Welcome email to submit a track for Spotlight consideration to us. If you're already a member and still not sure about how to submit your music for Spotlight, just give us a shout via our Contact page & we'll help you out!

As well as being featured in our new music blog, your track will also be forwarded onto these music industry professionals including folks from Amazing Radio, Big Life Management, Club Fandango, Domino Records, The Fly, Memphis Industries, Rocksound, Skint Publishing, Sony Music, Spotify, Fake DIY, Transgressive Records and The Great Escape. View the full list of who listens to our Spotlight tracks here.

Did we mention we have a number of online radio stations that will air our Spotlight tracks too. Members of The Unsigned Guide get access to our huge directory of over 8,700 UK music industry contacts. Find out more about the directory and the other services we provide to help emerging bands and artists here.
---
Tags
the unsigned guide spotlight, new music blog, unsigned bands, unsigned artists, emerging acts, mouses, ellen mae, the moth lantern, nonbeliever, pertini