The Unsigned Guide Spotlight: July
Blog by Louise Dodgson under Artist Managers, Creative & Branding, Finance, Law & Music Business, Live, Media, Music Publishing, Music Training & Careers, Record Labels, Recording & Production, Selling & Distributing Your Music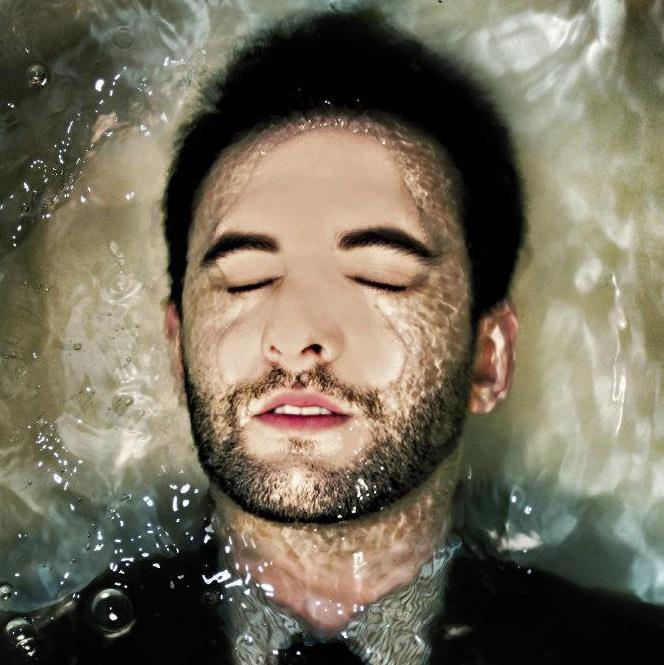 Melting in the heatwave? These summer jams from our Unsigned Guide members are uplifting and stirring enough to get you moving against the odds.
Minute Taker – 'Merge'
Alternative singer songwriter Ben McGarvey creates his emotive, dark Folktronica songs using a mixture of acoustic and electronic instruments. Under the guise of Minute Taker, last year he composed and performed the music for a dark stage musical called HOAX My Lonely Heart which premiered at Manchester's Royal Exchange Theatre Studio, selling out for the 4 night run. The show will tour next year.

Discussing our chosen track 'Merge', Ben tells us: "I'd been experimenting with using my voice in different ways. Most of the beats and synth parts in the song are sung parts with lots of distortion added and then chopped up and looped. The song came out of that really. I liked how it sounded electronic, almost industrial really, but quite organic at the same time."

As well as being on the receiving end of some glowing reviews from the likes of Time Out, The 405, Clash Magazine, The Guardian Guide and Notion, amongst others, Ben's most recent project, a concept album named 'To Love Somebody Melancholy' was also a bonafide hit. He premiered the project at Chorlton Arts Festival and has received Arts Council funding to develop the piece into an audiovisual show in collaboration with visual artist Ana Stefaniak and a small orchestral band. Sounds like a spectacular year so far and with gigs and a new EP in the pipeline for future months, it's only set to improve for Minute Taker.

www.minutetaker.net
www.facebook.com/MinuteTakerMusic
www.twitter.com/Minute_Taker
www.youtube.com/busyframin
Haula – 'Freedom'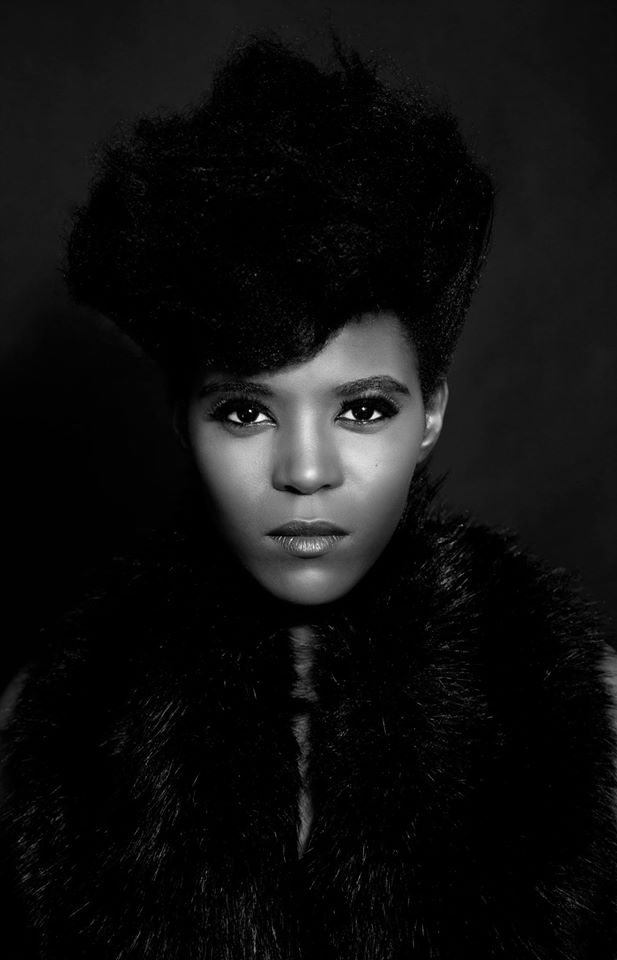 Amalgamating Soul, Blues and Pop with powerful African rhythm undertones is the unmistakably gifted Haula. Inspired by the likes of Nina Simone, Sade and Beyonce, her skills lie in writing atmospheric songs that build to an epic finish.

Despite its infectious chorus and hooks, there is a more serious sentiment behind the song 'Freedom' which Haula explains further: "Freedom actually covers two subject matters. The first verse was partly inspired by my younger sisters and partly by my search for my identity as a person, woman and artist. It is also a celebration of my African roots through music. The second verse is really about the struggle that everyone goes through as part of the 9-5 work system. It's about wanting to be free to pursue our love but feeling trapped in the system "we're new slaves", where our names no longer matter but we are assigned and identified by an ID number. It talks about our pre-occupation with material wealth "adorned in chains" and the constant pressures to look and fit into the media's idea of beauty. When we were producing the song, I wanted it to have a strong and funky rhythm with African undertones."

Highlights of Haula's music career so far include performing at London Live and hearing her music played on radio, in particular Huw Stephens' BBC Introducing show, but she relishes the whole journey; from writing songs, producing them and finally being able to share them. Her debut EP 'Darkest Hour' is due to be released at the end of August and beyond this a mini-tour is on the agenda. In the meantime check Haula out on the BBC Horizon Live Stage at Truck Festival this month. We can't wait to hear more from her during 2015.
www.haulamusic.com
www.facebook.com/HaulaMusic
www.youtube.com/user/NHaula
www.twitter.com/haulamusic
Aniseed Treats – 'Glue'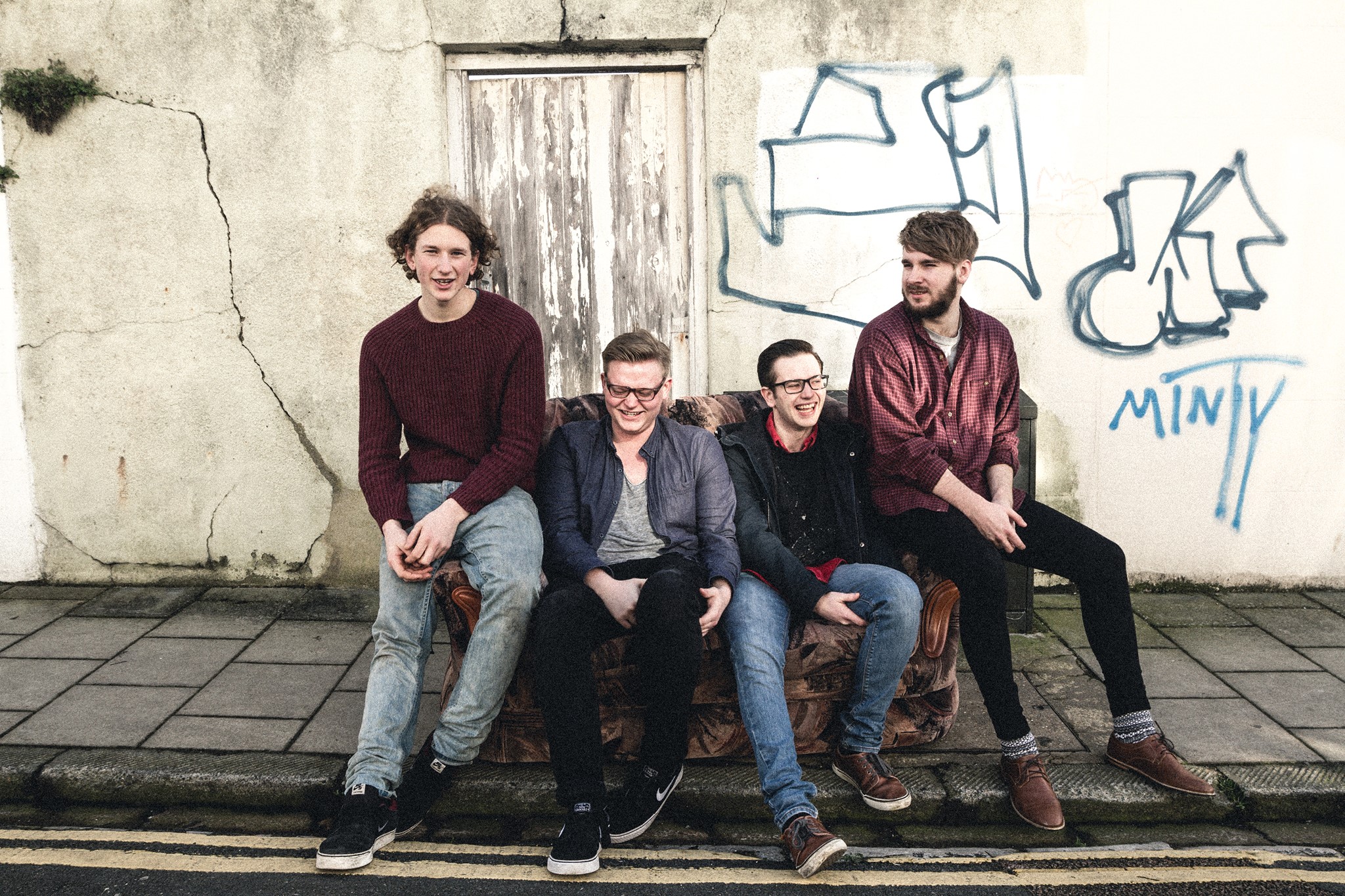 How can your attention not be picqued by a band who liken their sound to "a mix between The Strokes and The Everly Brothers"? We were, of course, instantly intrigued by this Brighton four-piece.

With some national BBC Radio 2 and 6Music airplay under their belt, the band have been busy gigging hard with last year's sold out performance at The Haunt in Brighton a particular high point of their live career to date. Aniseed Treats will be heading back into the studio in the coming weeks to bash out some new recordings and they inform us their musical direction is undergoing a transformation to a grittier, bluesy sound. If you're as eager as us to hear where this new path takes them, make sure you look out for details of tour planned for early October where they're bound to reveal more.
www.aniseedtreats.com
www.facebook.com/AniseedTreats
www.twitter.com/aniseedtreats
Owen Duff – 'The Magic Mountain'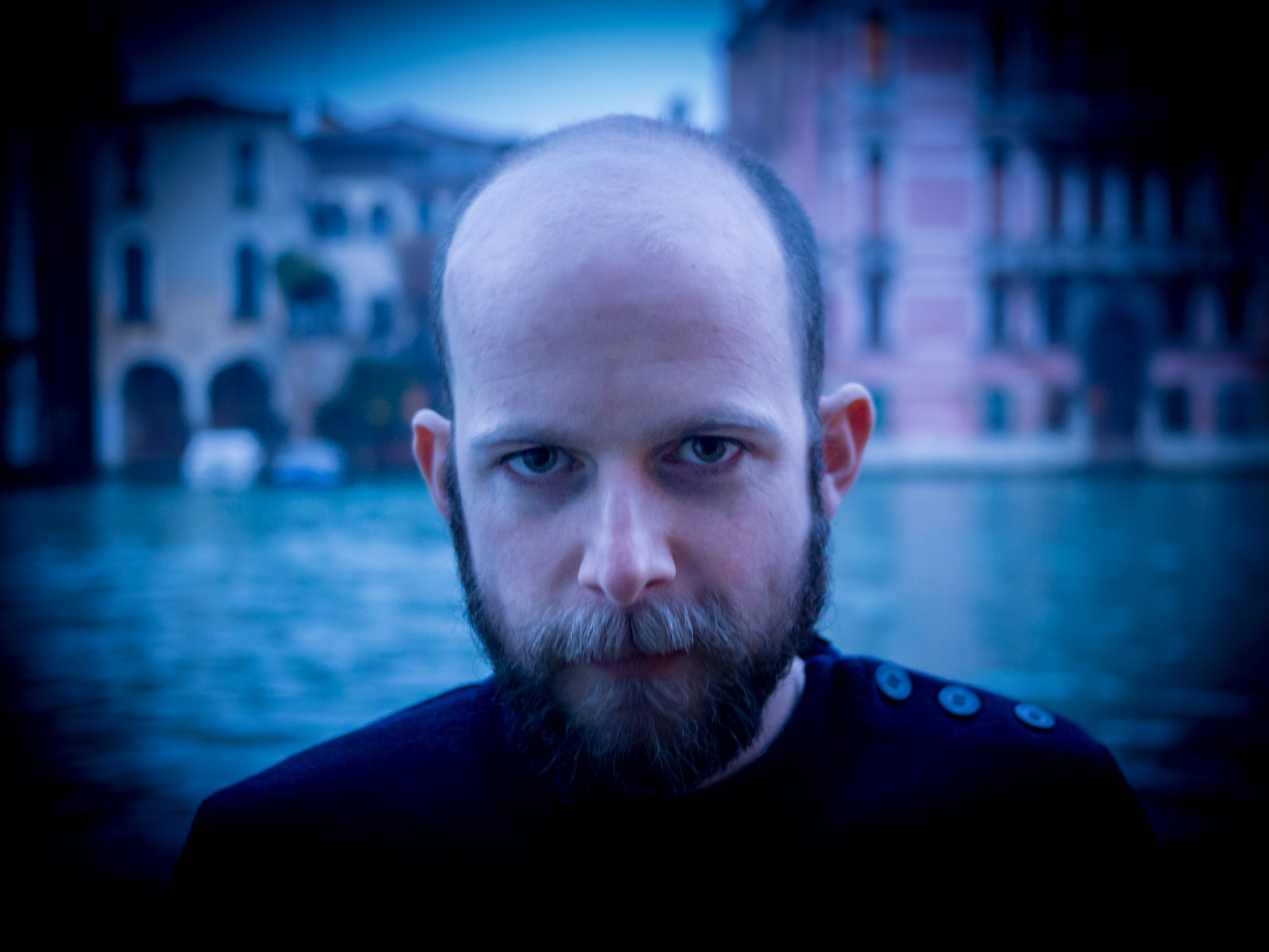 This beautiful song showcasing the marvellous vocals of Owen Duff was a dead cert for our Spotlight selection. Recently defined musically as the lovechild of Rufus Wainwright and Brian Wilson, Owen was understandably elated with this comparison and we think it couldn't be more apt.

Owen has embarked on some unusual adventures in the quest to share his music over the years; in 2009 he recorded 20 songs over a 4 week period and decided to hide CDs around the world for people to find, documenting it all in his video for song 'The Race'.

But back to the song in question, Owen elaborates on its origins : "I was reading Thomas Mann's The Magic Mountain, which is set in the early 1900s in an Austrian sanatorium, at a time when I was unwell myself. Something about the fever-dream-like atmosphere of the book and its heavy sense of longing worked its way into my subconscious. I had the first verse in my head for a while and then slowly built up the rest of the song around it, the arrangement ended up a lot more epic and elaborate than I'd thought it would, I'd originally envisioned it in quite a spare setting."
With plenty more projects and songs bubbling away, plus hopefully some plans to make a video to accompany 'The Magic Mountain', we look forward to seeing what delights unfold during the rest of Owen's years.
www.owenduff.co.uk
www.facebook.com/owenduffmusic
www.twitter.com/owenduffmusic
www.youtube.com/user/clothmotherrecords
Odd Rival – 'Slave'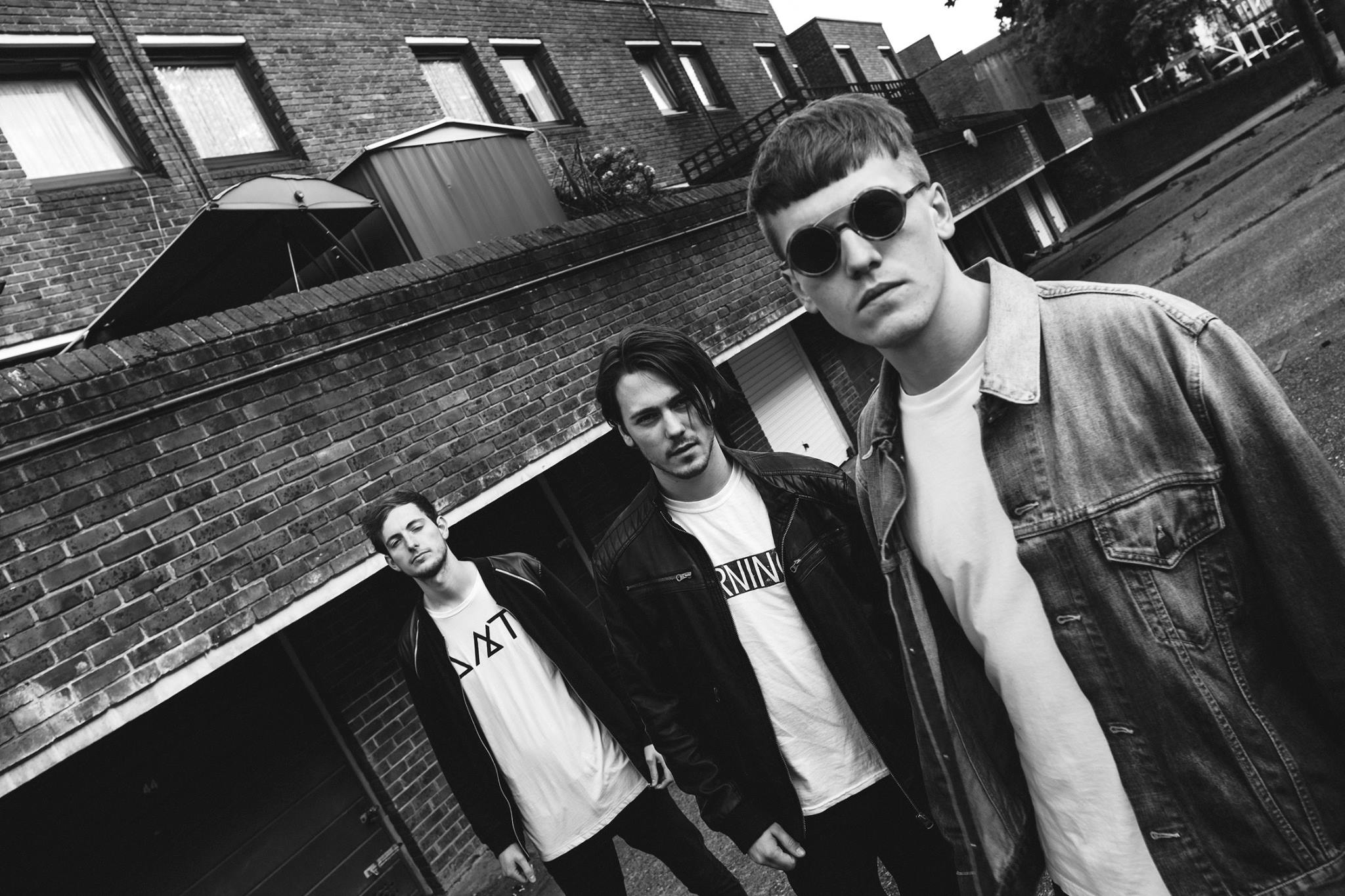 Channelling Brit Rock for the 21st century, Odd Rivals sound like a fusion between Ride, Foals and Rage Against the Machine. Fiercely DIY, the London trio recorded, produced and mastered their EP entirely themselves at their rehearsal space in Acton.

It doesn't stop there…the band also recently bought a van and took it upon themselves to organise their own UK tour, putting on most shows themselves and without the assistance of outside promoters. We doff our caps to their unrepentant work ethic!

A few weeks back they packed out Mau Mau Bar and intend to do the same for their EP launch 'Keep Repeating' at The Black Heart in Camden on 23rd July 23rd. We suggest you get down there to see one of the most ferocious and exciting new acts around.


www.oddrival.co.uk
www.facebook.com/oddrival
www.twitter.com/oddrival
www.youtube.com/user/oddrivalband
How do I get featured on the Spotlight blog?
Our Spotlight blog is compiled every month from fresh new music submitted to us by our members. We want to hear from you! We select 5 of the best tracks from our members, so if you want to be in the running you'll need to sign up to The Unsigned Guide then follow the instructions in your Welcome email to submit a track for Spotlight consideration to us. If you're already a member and still not sure about how to submit your music for Spotlight, just give us a shout via our Contact page & we'll help you out!

As well as being featured in our new music blog, your track will also be forwarded onto these music industry professionals including folks from Amazing Radio, Big Life Management, Club Fandango, Domino Records, The Fly, Memphis Industries, Rocksound, Skint Publishing, Sony Music, Spotify, Fake DIY, Transgressive Records and The Great Escape. View the full list of who listens to our Spotlight tracks here.

Did we mention we have a number of online radio stations that will air our Spotlight tracks too. Members of The Unsigned Guide get access to our huge directory of over 8,700 UK music industry contacts. Find out more about the directory and the other services we provide to help emerging bands and artists here.
---
Tags
the unsigned guide spotlight, new music blog, unsigned bands, unsigned artists, emerging acts, haula, minute taker, owen duff, aniseed treats, odd rival