The Unsigned Guide Spotlight: June
Blog by Louise Dodgson under Artist Managers, Creative & Branding, Finance, Law & Music Business, Live, Media, Music Publishing, Music Training & Careers, Record Labels, Recording & Production, Selling & Distributing Your Music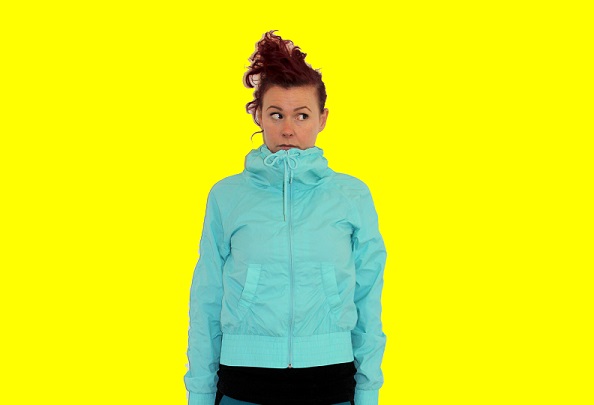 So we've reached the half way point of 2015 and we already have some amazing Spotlight music under our belt. Our June selection will not disappoint so get ready for 5 more tracks - essential for your iPod!
Steve – 'Emergency Art Rate'
Steve a.k.a Manchester singer, songwriter and bringer of the noise Jane Parker, is the first signing on the Snug Platters record label, a collaboration between by Elbow's Guy Garvey and Fiction Record's Jim Chancellor.

This arresting track, taken from her debut EP 'Danger! High Failure Rate', is a gratifying, dirty mash-up of distortion, bleeps, blips, grinds, gears and resonating vocals. Already declared Track Of The Day by Q Magazine, the song was also recently unleashed on the BBC 6 Music listening public and is currently Track Of The Week on Salford City Radio; needless to say we're fairly positive this is just the tip of the iceberg of what you'll be hearing from Steve over the coming months.

Check out the striking video for 'Emergency Art Rate', grab a copy of the limited release EP here and make sure you witness her magnetic one-woman show at Rough Trade West this Friday 5th June from 5:30pm. Full event details here: http://www.roughtrade.com/events/2015/6/1364
www.facebook.com/snugplatters
www.twitter.com/youaresteve
www.soundcloud.com/youaresteve
Matt Grocott & The Shrives – 'Turn Me On'

Produced by Green Day frontman Billie Joe Armstrong, Turn Me On is a pop punk, ball busting delight guaranteed to quicken your pace and lift your mood.

The song was recorded last March at Jingletown Studios in Oakland, California when Matt's pal Joey Armstrong (Billie Joe's son) invited him to record an album with him. It turned out to be a nice surprise when Joey told them that his dad would produce the songs and he even ended up playing bass on some songs including 'Turn Me On'.

Last August the band went out on tour around the UK with Emily's Army (now known as Swimmers) who feature Joey Armstrong on drums. Whilst on tour they played some amazing venues including The Garage in London and King Tuts Wah Wah Hut in Glasgow to music hungry fans. More recently Matt Grocott & The Shrives also played London's legendary 100 Club, another gig which they deem a landmark to date.

The music video for 'Turn Me On' will be coming soon – we're told it's pretty intense and features lots of confetti! The band will be embarking on a short UK tour towards the end of June and also supporting Misty Miller at Brixton Windmill on 23rd July. Check their website for further dates.
www.mattgrocott.com
www.facebook.com/mattgrocottmusic
www.twitter.com/grocottmusic
www.youtube.com/user/mattgrocottmusic

Alexander – 'Drive'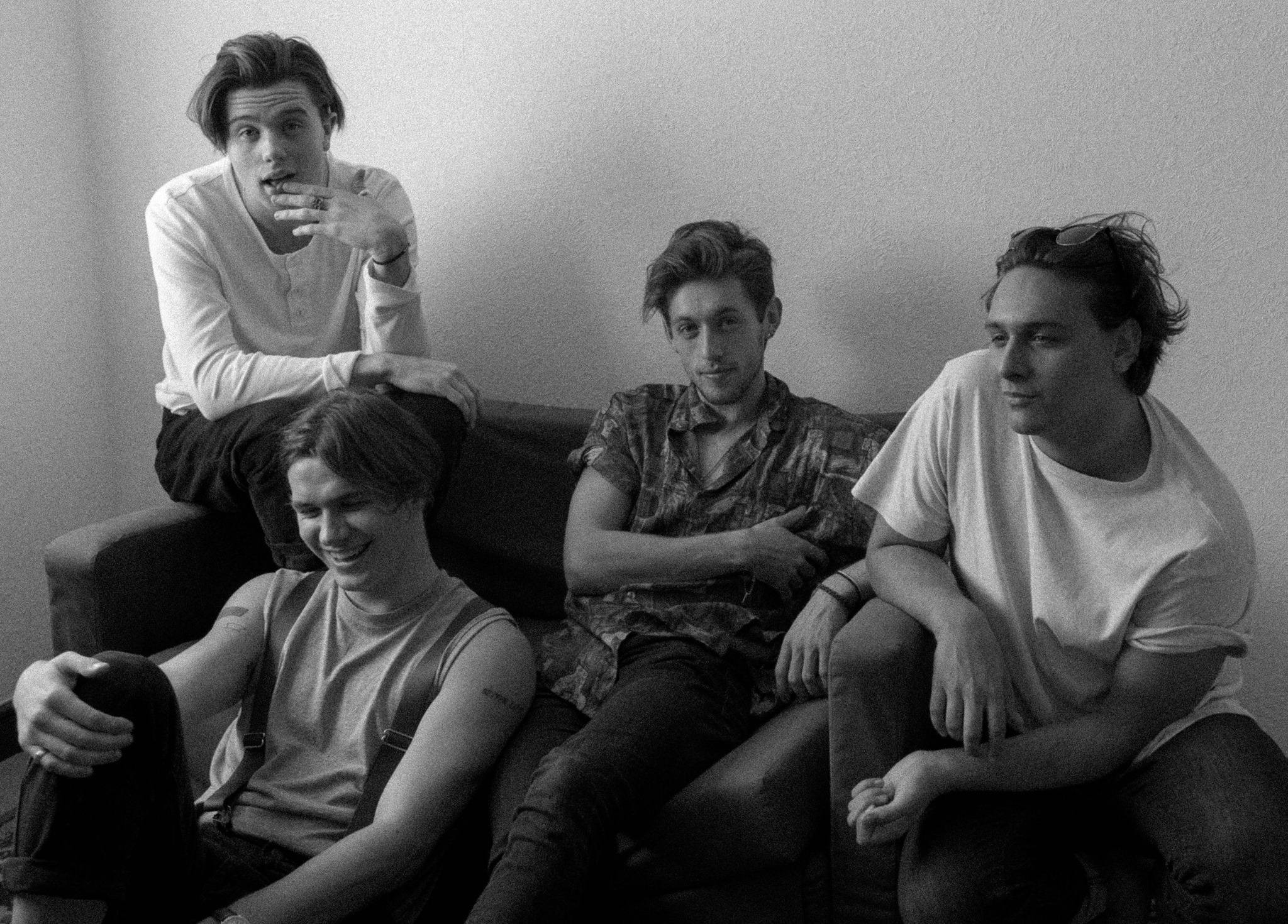 Creating slick alternative pop that packs a punch are Newcastle's Alexander and our chosen track 'Drive' derives 90s influence from the likes of The Cardigans. Having just wowed the crowds at Evolution Emerging a couple of weekends ago, their recent headline UK tour also went down a storm.

Firm favourites of BBC Radio Newcastle whom they regularly perform sessions for, the four-piece have also had their feel-good, infectious music featured on Hollyoaks recently too. With more plans for new material and touring afoot, we think Alexander are definitely ones to watch.
www.alexanderofficial.com
www.facebook.com/followalexander
www.twitter.com/wearealexander

Silent Party – 'Remember Your Strategies'
Serving up layers of indie guitars, pop synths and frenetic drums are native London five-piece Silent Party. Describing their sound as sonic intensity with a classic pop sensibility, their music has been making waves and recently won an audition poll voted for by Amazing Radio listeners.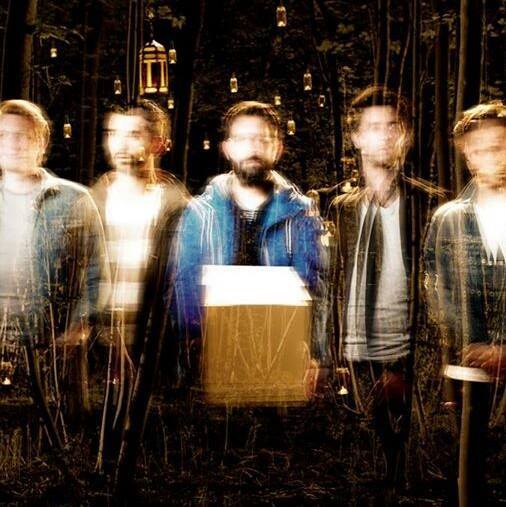 Our selected track 'Remember Your Strategies' has an interesting story behind it as Mike explains: "Chris from the band sent me a demo of this track pretty fully formed and I added the melody and vocal arrangement. I loved the dynamism of the song it sounded urgent and full of positivity to me. I wrote the lyrics for someone close to me who was struggling with depression and wanted to give them positive images beyond the normal unhelpful platitudes. I had just finished working in a psychiatric unit for children with mental health problems and one of the things we would remind the kids when they were struggling was to "Remember Your Strategies" and I thought this is a great piece of advice for anyone when we start to struggle and things feel like they're crumbling around us...to find the things that help us stay calm and to work to overcome those feelings."

Playing sold out shows to chanting crowds demanding more is becoming the norm for Silent Party and more gigs are on the cards for the rest of this year, as well as a trip to the studio to lay down new material. Pick up their debut EP 'Fair Winds & Following Seas' through their website.

www.silentpartyuk.tumblr.com
www.facebook.com/silentpartyuk
www.twitter.com/silentpartyldn

Ally Jowett – 'Local Town'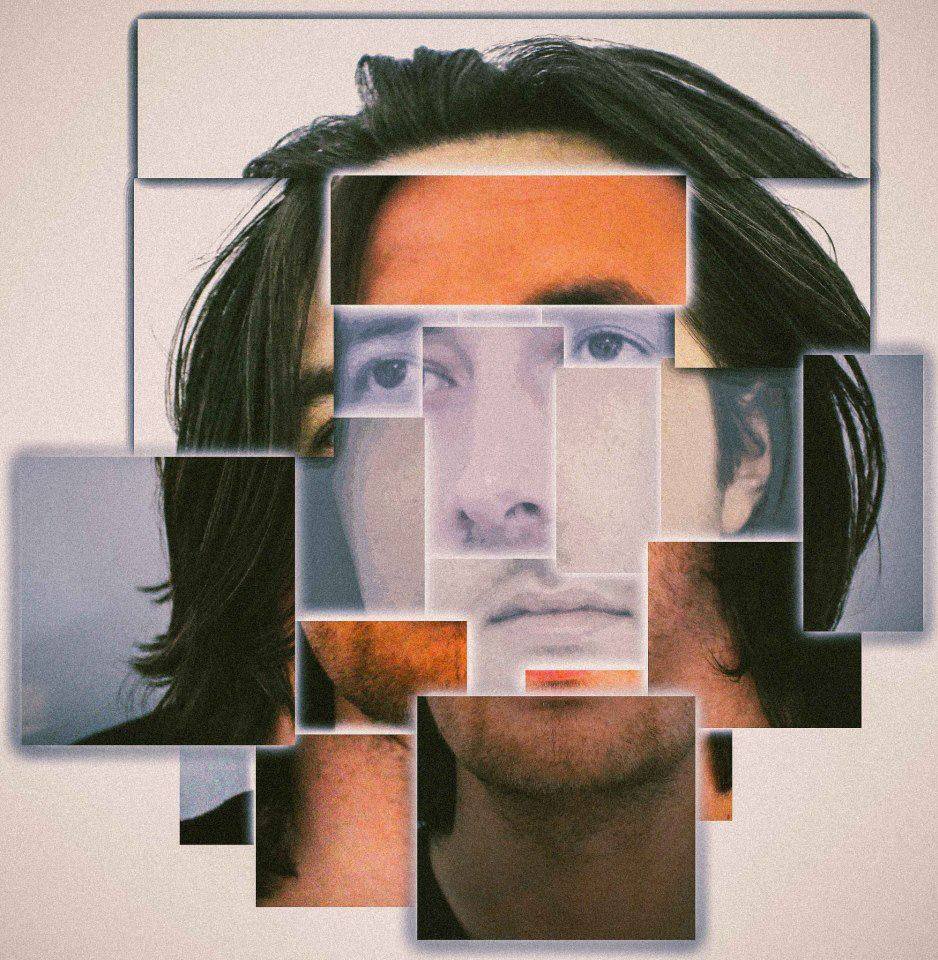 It's hard not to become besotted with Brighton singer songwriter Ally's husky and heartfelt voice, showcased in all its glory on track 'Local Town'. Being one of the first songs he wrote as a solo artist after his band split, it is understandably quite dear to Ally and addresses the desire people have to create things, and the satisfaction we feel having made something from nothing.

Always keen to collaborate, Ally has worked with a great collection of musicians when arranging and producing his music; allowing each song to emerge with its own distinct sound.

"I think a lot of people are put off making music when they don't see results or 'success' quickly enough - but I've always seen making music as a life-long process - something you get incrementally better at every time you write or perform. So not giving up on what I set out to achieve in the first place will always be the most important thing to me."

Keeping himself busy working as a producer and engineer Ally learns a great deal from working on other people's music and projects. This Autumn he plans to bring out an EP entitled 'Lots Of Little Moves' and lead single 'Julia' and in the meantime will be filming his music video. Keep an eye out for his new material which we're certain will be worth the wait.
www.allyjowett.com
www.facebook.com/AllyJowettMusic
www.twitter.com/allyjowett
www.youtube.com/user/allyjowettmusic
How do I get featured on the Spotlight blog?
Our Spotlight blog is compiled every month from fresh new music submitted to us by our members. We want to hear from you! We select 5 of the best tracks from our members, so if you want to be in the running you'll need to sign up to The Unsigned Guide then follow the instructions in your Welcome email to submit a track for Spotlight consideration to us. If you're already a member and still not sure about how to submit your music for Spotlight, just give us a shout via our Contact page & we'll help you out!

As well as being featured in our new music blog, your track will also be forwarded onto these music industry professionals including folks from Amazing Radio, Big Life Management, Club Fandango, Domino Records, The Fly, Memphis Industries, Rocksound, Skint Publishing, Sony Music, Spotify, Fake DIY, Transgressive Records and The Great Escape. View the full list of who listens to our Spotlight tracks here.

Did we mention we have a number of online radio stations that will air our Spotlight tracks too. Members of The Unsigned Guide get access to our huge directory of over 8,700 UK music industry contacts. Find out more about the directory and the other services we provide to help emerging bands and artists here.
---
Tags
the unsigned guide spotlight, new music blog, unsigned bands, unsigned artists, emerging acts, steve, snug platters, matt grocott & the shrives, alexander, ally jowett, silent party