Be your own label boss - let Quite Great show you the way!
Blog by Louise Dodgson under Media, Record Labels, Selling & Distributing Your Music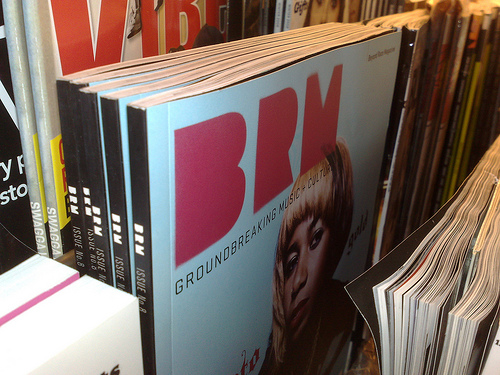 Quite Great have worked with some of the most famous names in music from Nickelback to Van Morrison, Kiss to Russell Watson to labels such as Motown, Geffen, One Little Indian and Warners.

Quite Great help market & promote bands as well as manage them and have been in business for nearly two decades. Honesty and determination are central to the company's ethos with in-house team members covering all media outlets.

They have successfully been helping bands with structured release patterns, for many years, a service that is ideal for bands in the UK as well as non UK bands and artists who wish to have a safe way of releasing in the UK.

Their DIY label initiative is aimed at YOU – the band, artist or manager - being the boss. You run the campaign with Quite Great acting as your radio, press, online and TV pluggers - with added marketing advice if you need. The budget is dictated by YOU and Quite Great will adapt the service to fit your budget. Think of this as starting your own record label, with support from a major industry player.

Quite Great see this as a return to the good old days of label style artist development. Simply decide the budget for each release, consider your future budget over the next six to twelve months to allow you to release and Quite Great will structure a campaign around it. Your campaign will focus on agreed media which may include everything from Radio 1 to Radio 2, 1XTRA, Kiss, magazines as varied as Big Cheese, Clash, Kerrang, Echoes, plus Hypemachine blogs and relevant frontline sites and if part of the agreement MTV to Sub TV….the list goes!

The Quite Great service will feedback with a tailored report for you to see how the campaign is developing. The 10 week release period, which is the ideal period to fit in a release pattern covering single and EP or album, allows for a 'basket' of media to be delivered, if your budget is small then the timeline is condensed, it's that simple. But be aware, successful campaigns take time to build – a single release will only create the foundations for you to build on with subsequent releases. The Quite Great service is ideal for UK bands & artists as well as international bands looking to have a base in the UK.

Whatever your genre, if your production is up to scratch and you're looking to build your audience or secure real results with your next string of releases or media campaigns, simply get in touch with Quite Great, they're ready to help!
---
Tags
quite great, music promotion, diy label, unsigned bands, unsigned artists, release campaign