The Unsigned Guide Spotlight: January
Blog by Jane Parker under Artist Managers, Creative & Branding, Finance, Law & Music Business, Live, Media, Music Publishing, Music Training & Careers, Record Labels, Recording & Production, Selling & Distributing Your Music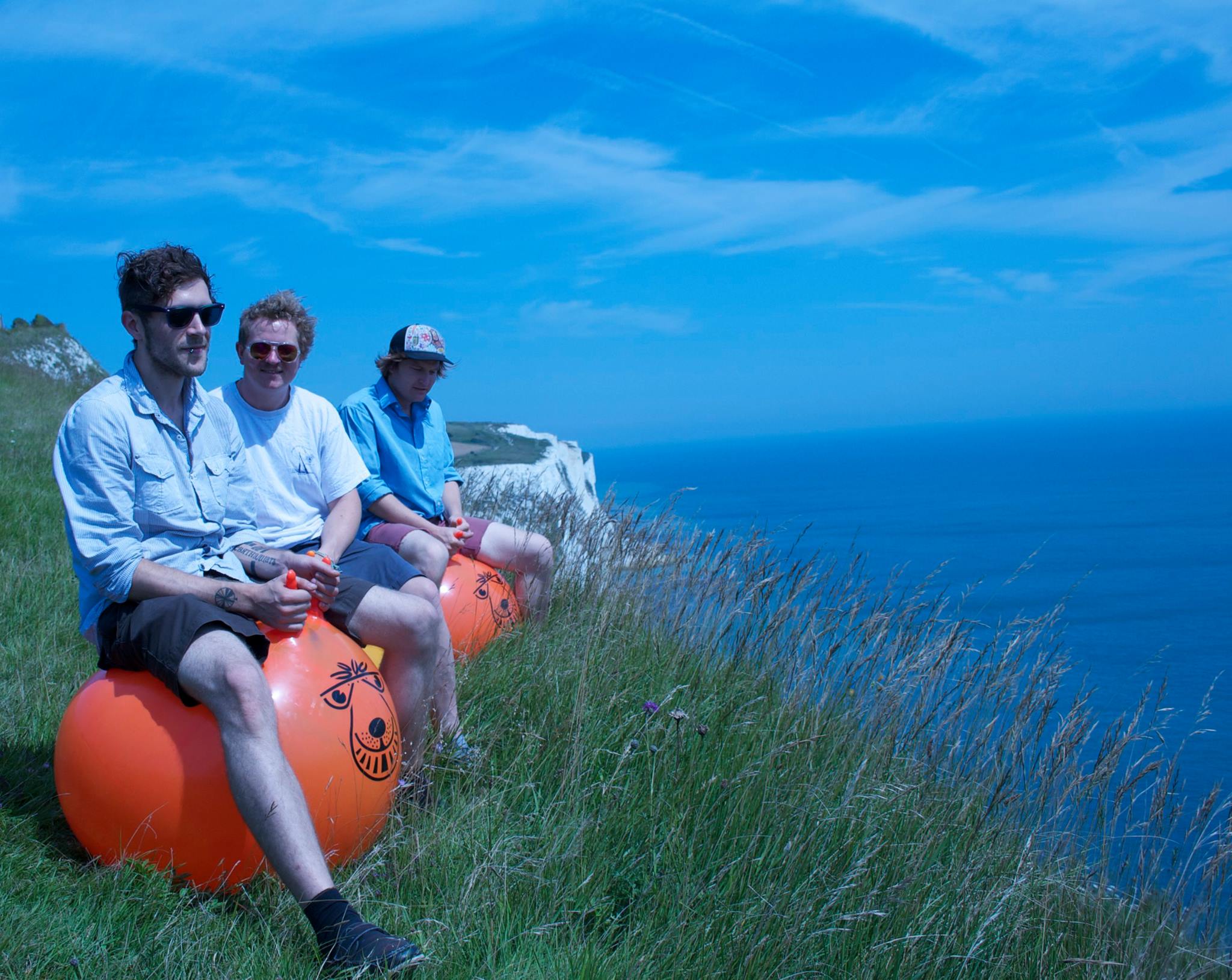 What better way to welcome in a new year than by taking in some fantastic new music from our members; talent that we think will be worth watching out for over the coming year. Without further ado, let's get stuck into our January Spotlight selection…


Flash Bang Band – 'Art History'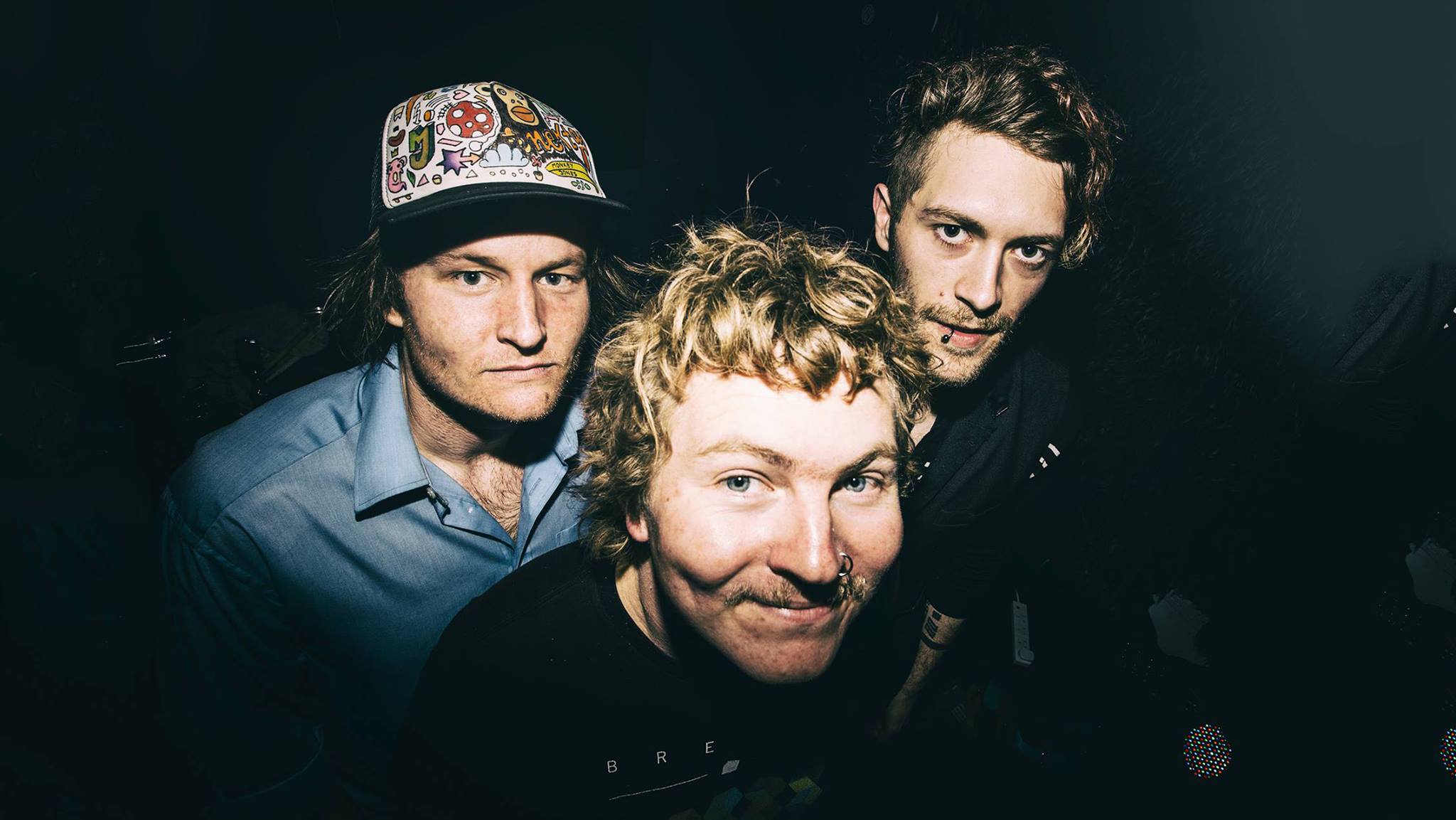 Moving on from their 'wonky pop' past and into the realms of Turbo Noise Pop and Death Pop are the deliciously dark yet appealingly cheeky Flash Bang Band. The trio have already garnered some high praise and attention from the likes of XFM's Jon Kennedy and BBC 6Music's Tom Robinson, not to mention playing with Dananananakroyd, Cloud Control, Esben & The Witch and many more.

Andy tells us how 'Art History' came into being: "The initial riff came about after falling in love with the Cursive album 'I Am Gemini'. I was sort of attempting at writing something like that, ambitious arrangement and fat noisy stuff... it totally changed over its course to become what it is today though - it's one of those ones where if you try to make something that sounds like someone else, it normally comes out sounding like you anyway."

The band relish their DIY essence; making all their own videos, booking their own tours and the like. Next February and April will see Flash Bang Band tour the UK and then Europe respectively (booked by themselves of course!) A new single was polished off in the studio in late 2014 and so far half an album is in the pipeline. We look forward to new material galore from them in 2015!
www.facebook.com/flashbangband
www.twitter.com/flashbangband
Joe Ramsey – 'Time'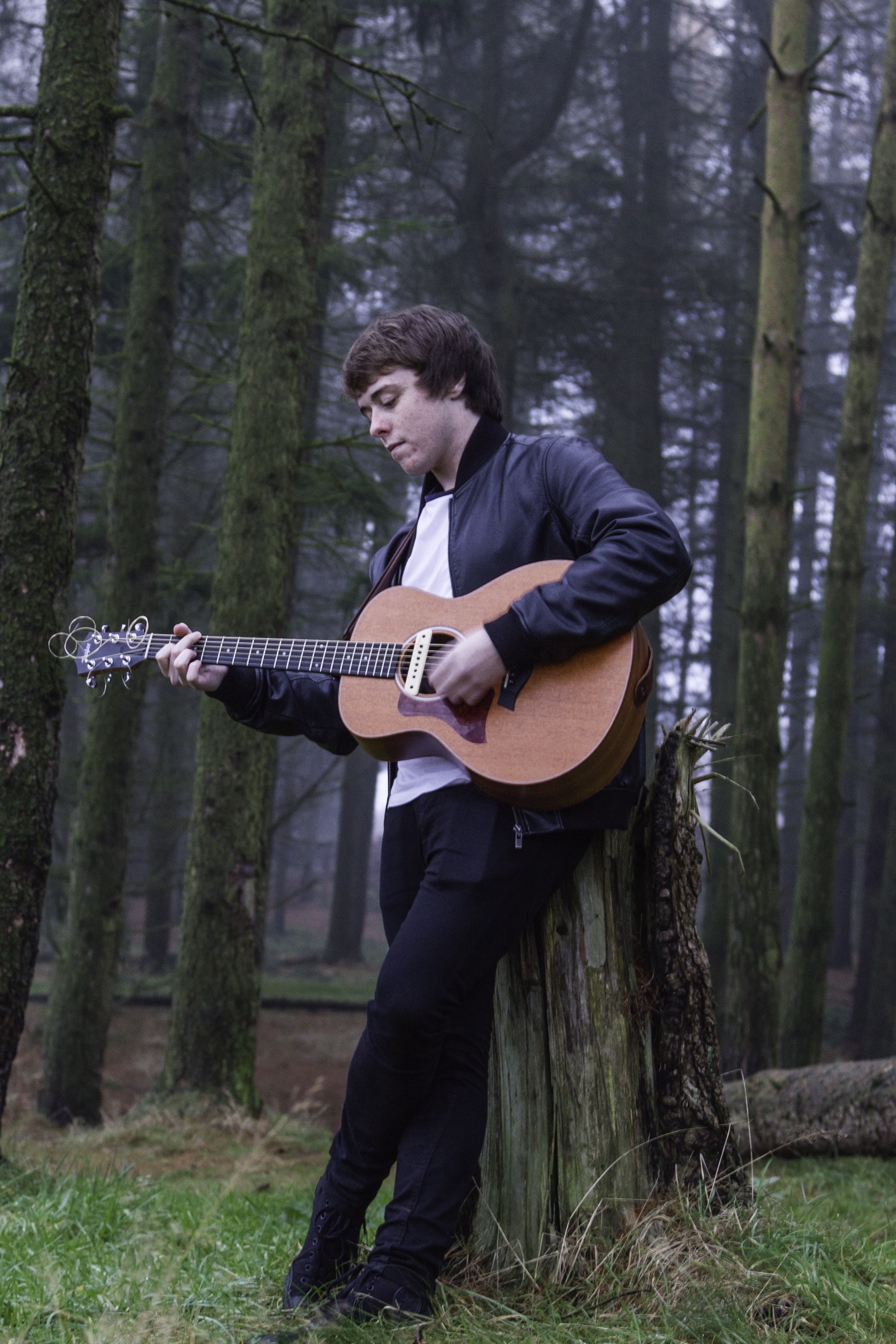 Middlesbrough singer songwriter Joe Ramsey is fresh on the block, having only become active on the North East scene since August 2014. With 'Time' being the very first song he's penned we're very excited to see where his perky Alternative Pop sound will flourish from here.
Joe tell us the inspiration behind the track: "In a nutshell it's about how time can either be a dominating factor or not one at all in a relationship (as I've found anyway!)"
Last November saw him playing at the O2 Academy Newcastle and having received some brilliant feedback on this single, we're sure Joe has more material of this calibre to dazzle us with.
www.facebook.com/joeramseymusic
www.twitter.com/joeramseymusic
www.youtube.com/user/joeramseymusic
JOELPETER – 'Chase You Down'
Guitar pop at its finest is what Brighton 4 piece JOELPETER deliver and their summer, shiny, ethereal funk pop sound is guaranteed to lift your January blues. 'Chase You Down' was released last month and has already snapped up the accolade of Single Of The Week from Q Magazine.

Let's hand over to Joel to learn what the song is about: "I knew I wanted to write a song that evoked a celebratory emotion. Two close friends of mine had started dating over the summer. It didn't mean anything, it was just someone to take out or go home with after a night out. But it was almost obvious to everyone, except the two of them, that it meant more than that. They would bicker over the smallest things, cosy up at any gathering, that sort of thing. He went away with a group of guys on a clubbing holiday, and he realised it wasn't the lifestyle he wanted. So he came back and pulled out a Jerry Maguire speech, had her at hello and had the moment. They've been together ever since. Deep down I'd like to think it's the songs fault, and they can't break up now!"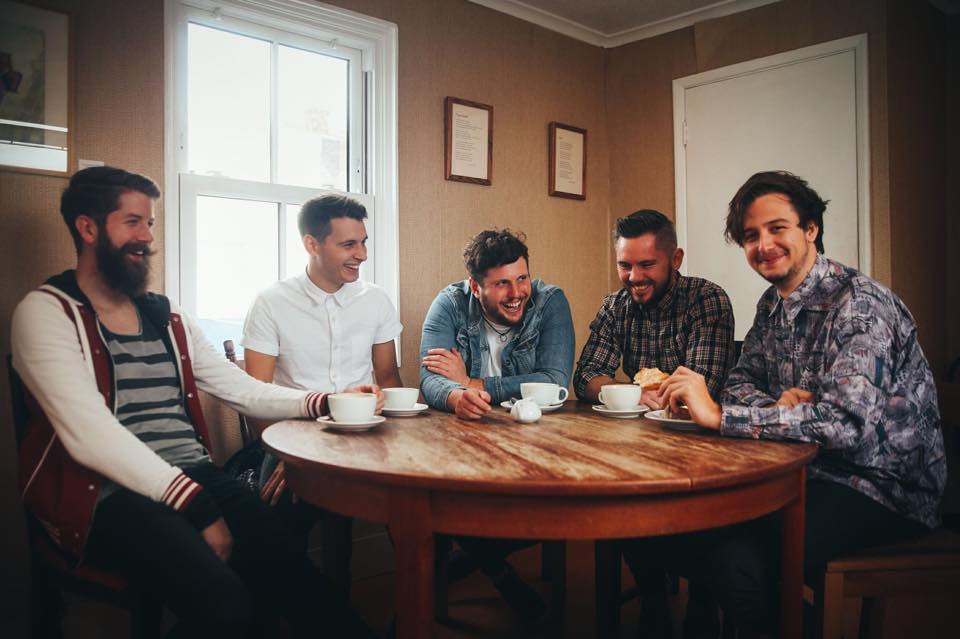 Taking DIY to the extreme, Joel explains: "We manage ourselves, record and release ourselves and even wash our own clothes." So for JOELPETER, 2015 is about playing lots of gigs and building momentum. We can't wait to see how the year unfolds for them.
www.facebook.com/joelpetermusic
www.youtube.com/joelpetermusic
www.joelpeter.tumblr.com
www.twitter.com/joelpetermusic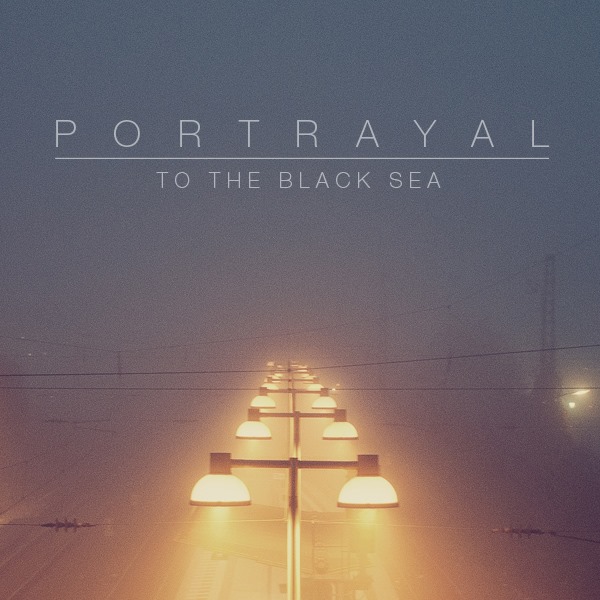 Portrayal – 'Departures'
Mixing Rock and Electronica with hints of Shoegaze, Portrayal's focus doesn't deviate from melody and structure. Our featured track 'Departures' flaunts brooding vocals and throbbing synths combined with lush, moody guitar. Think Depeche Mode with a more ruminating edge. The duo only started putting songs out about a month ago and spent a lot of time experimenting with guitar sounds in the studio, patching together pedals to create this sound.
With plans in 2015 to mix and release their first album 'To the Black Sea' and get their live set sorted, we have a feeling this year could prove to be a very significant and thrilling one for Portrayal.
www.facebook.com/portrayalmusic
www.twitter.com/portrayalmusic






Feed The Kid – 'Look Of Lust'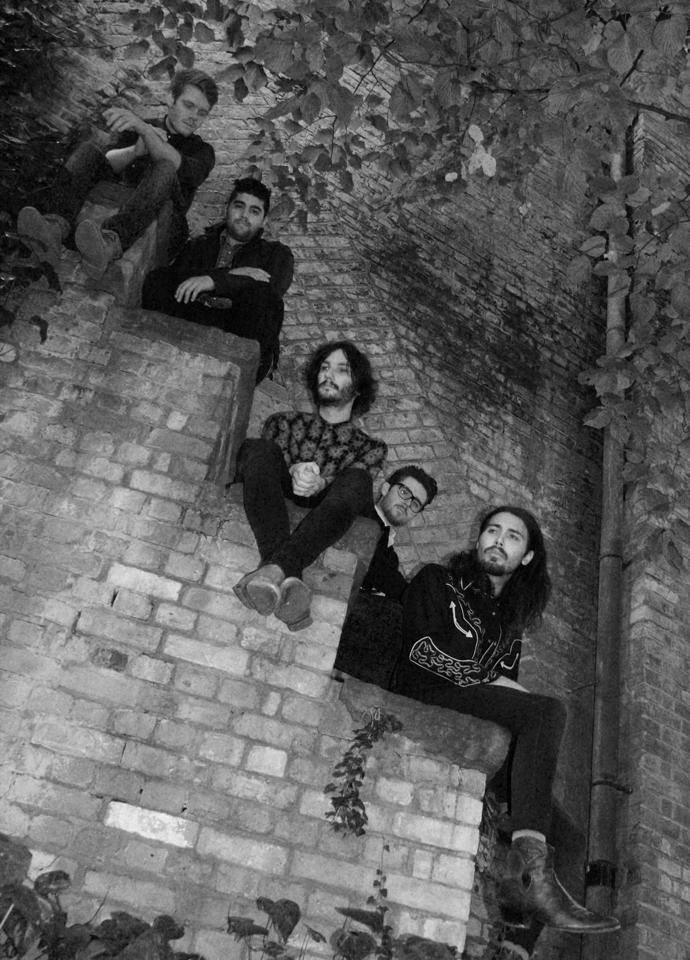 Boasting 3 writers, Manchester band Feed The Kid certainly have their recipe for creating catchy Blues Rock nailed . 'Look Of Lust' is about the fickleness of the dating industry and the morphing of the social network into a platform full of pouts, likes, and other ways of boosting one's ego.
The five-piece have certainly come a long way in a year as a full band; recently headlining and selling out two of Manchester's most prestigious venues (The DanceHouse Theatre and Manchester Academy 3), supporting Slow Club, playing at Liam Gallagher's fashion outlet Pretty Green in London, Leeds and Manchester, plus having their song featured as part of Jigsaw clothing label's AW13 campaign advert. You can see why they are keen to find out what 2015 has in store for them.
Independent label Scruff Of The Neck Records will be releasing a Feed The Kid single soon and the band will play at Manchester's Deaf Institute on 21st February to celebrate, before embarking on a small UK tour during February/March. With plenty of new material still to be layed down in the studio, it looks like Feed The Kid have plenty more up their sleeves to delight us with throughout the coming year.
www.feedthekid.co.uk
www.twitter.com/FeedTheKidMusic
www.facebook.com/FeedTheKidMusic
www.youtube.com/user/FeedTheKidMusic


How do I get featured on the Spotlight blog?
Our Spotlight blog is compiled every month from fresh new music submitted to us by our members. We want to hear from you! We select 5 of the best tracks from our members, so if you want to be in the running you'll need to sign up to The Unsigned Guide then follow the instructions in your Welcome email to submit a track for Spotlight consideration to us. If you're already a member and still not sure about how to submit your music for Spotlight, just give us a shout via our Contact page & we'll help you out!
As well as being featured in our new music blog, your track will also be forwarded onto these music industry professionals including folks from Amazing Radio, Big Life Management, Club Fandango, Domino Records, The Fly, Memphis Industries, Rocksound, Skint Publishing, Sony Music, Spotify, Fake DIY, Transgressive Records and The Great Escape. View the full list of who listens to our Spotlight tracks here.
Did we mention we have a number of online radio stations that will air our Spotlight tracks too. Members of The Unsigned Guide get access to our huge directory of over 8,700 UK music industry contacts. Find out more about the directory and the other services we provide to help emerging bands and artists here.
---
Tags
flash bang band, joe ramsey, feed the kid, portrayal, joelpeter, new music blog, the unsigned guide spotlight, emerging bands, emerging artists