The Unsigned Guide Spotlight: August
Blog by Louise Dodgson under Artist Managers, Creative & Branding, Finance, Law & Music Business, Live, Media, Music Publishing, Music Training & Careers, Record Labels, Recording & Production, Selling & Distributing Your Music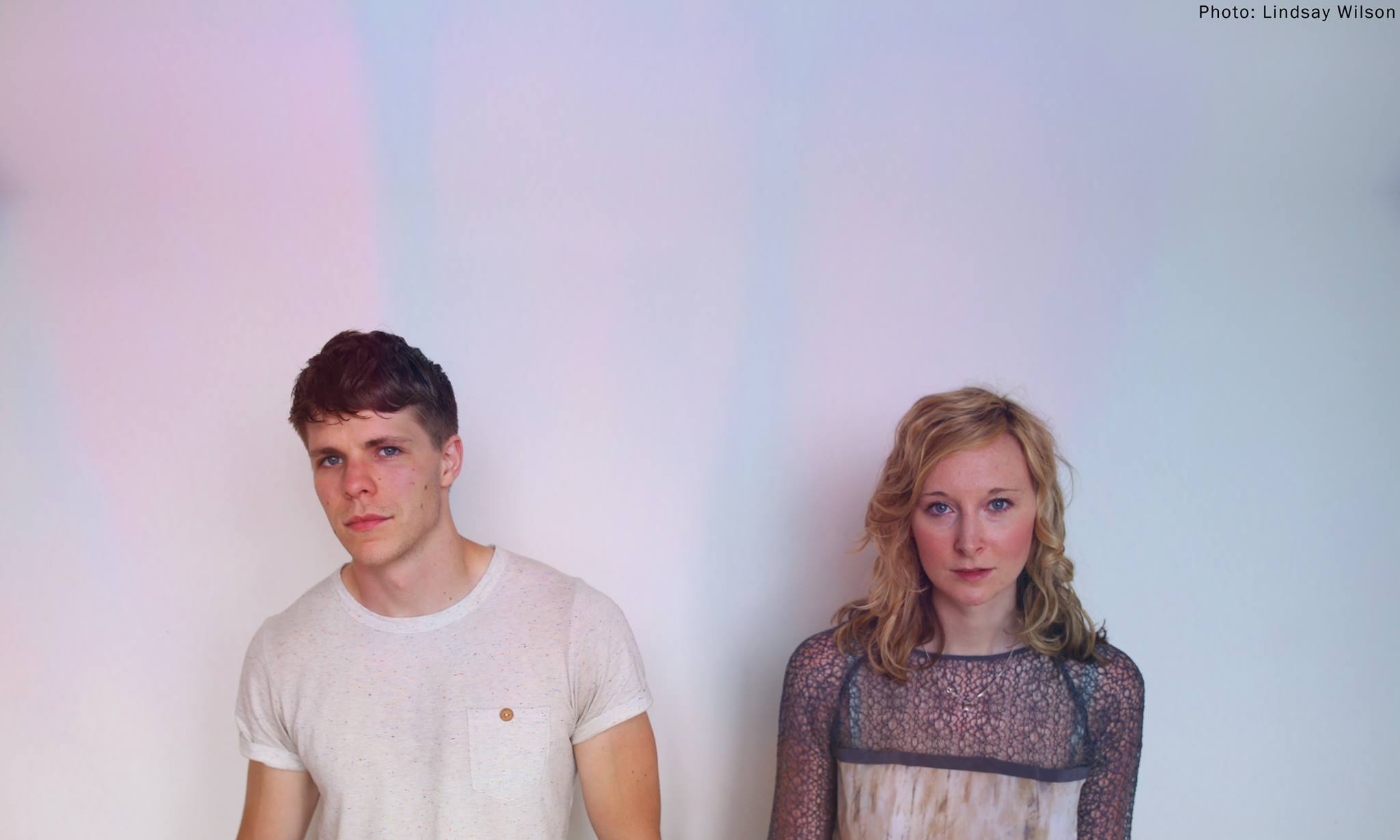 It's that time of the month again where we bring you another 5 cracking tracks courtesy of our mega talented members. You better be prepared for some real audio delights!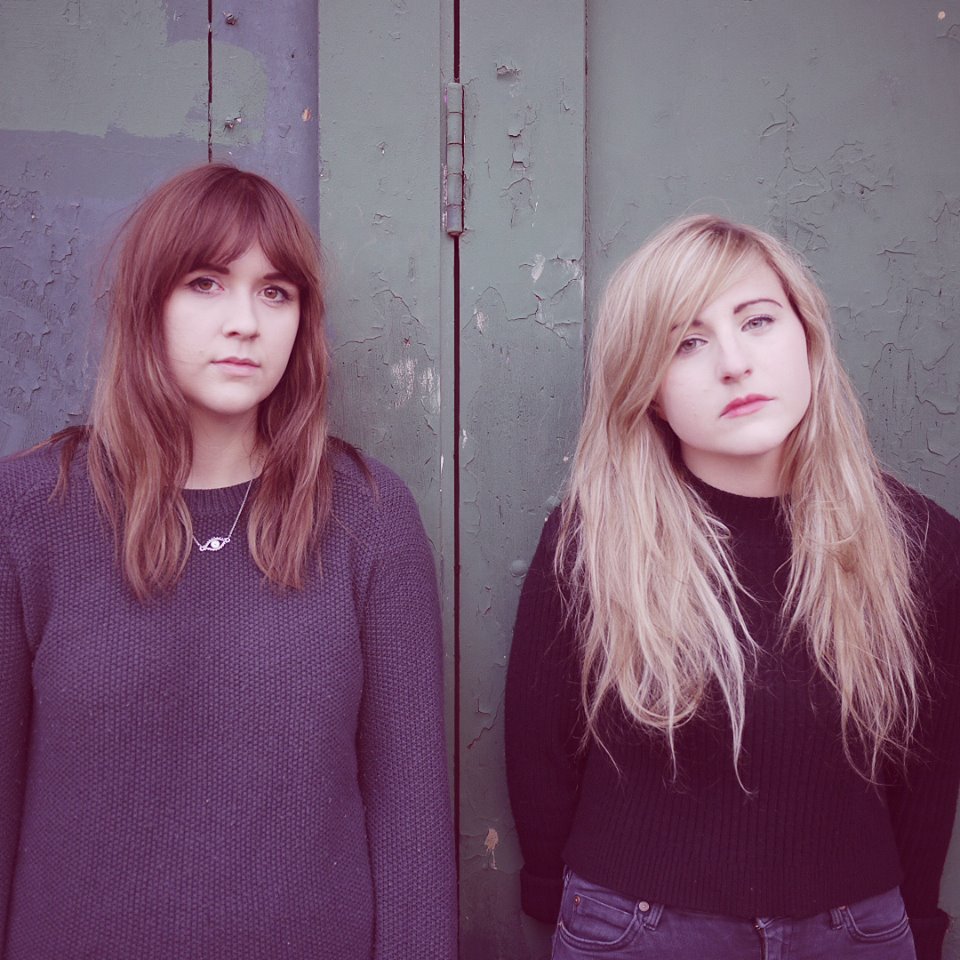 Wyldest – 'Wanders'
Merging melodic synths and samples with electronic drum beats and dreamy guitar riffs are London duo Wyldest. Admitting their love of incorporating lyrics with dark undertones, our selected track 'Wanders' began life as a bedroom demo and surmises using wanderlust as a way of moving on from bereavement and looking to a future full of opportunity.
Their infectious sound, akin to Beach House and Warpaint, has garnered them commendable praise from the likes of NME Radar, and only the other week they were crowned winners of Green Man Rising and will be gracing the main stage there later on in August. Vast achievements to be proud of for any band, but considering the pair only formed in April this year, there's no doubt they're coming on in leaps and bounds.

With aims to release a debut EP later on this year, you can also catch Wyldest at Southsea and Victorious festivals, as well as other live dates across the south of the UK. Check their website for more details.

www.twitter.com/wyldest
www.soundcloud.com/wyldest

Spooky Wagons – 'Keep My Heart'
Describing their sound as Sunshine-Folk-Indie-Pop, it's hard not to be uplifted by Spooky Wagon's song 'Keep My Heart'. The tracks immediacy is reflected in its creation; coming about in around 7 minutes when Nathan appeared at the practice room with his lyrics scrawled on the back of a till receipt.

Highlights of their career to date include playing the main stage at the largest free festival in the UK, Godiva in Coventry, as well as being hand-picked as Band Of The Month during July on BBC Introducing Coventry & Warwick. More surprisingly, another high point for the 5 piece was burning a piano in the music video for 'Keep My Heart' which you can check out in all its cheeky glory below.
Plans for the rest of the year include recording a second EP and playing as many gigs as possible, but for now the chaps are intent on gaining a mode of transport, as so far they have been utilising public transport to get to and from gigs. We hope you find a Spooky Wagons van soon, fellas!

www.facebook.com/SpookyWagons
www.twitter.com/SpookyWagons
www.soundcloud.com/spookywagonsband

United Fruit – How Long (Change You Into Something Better)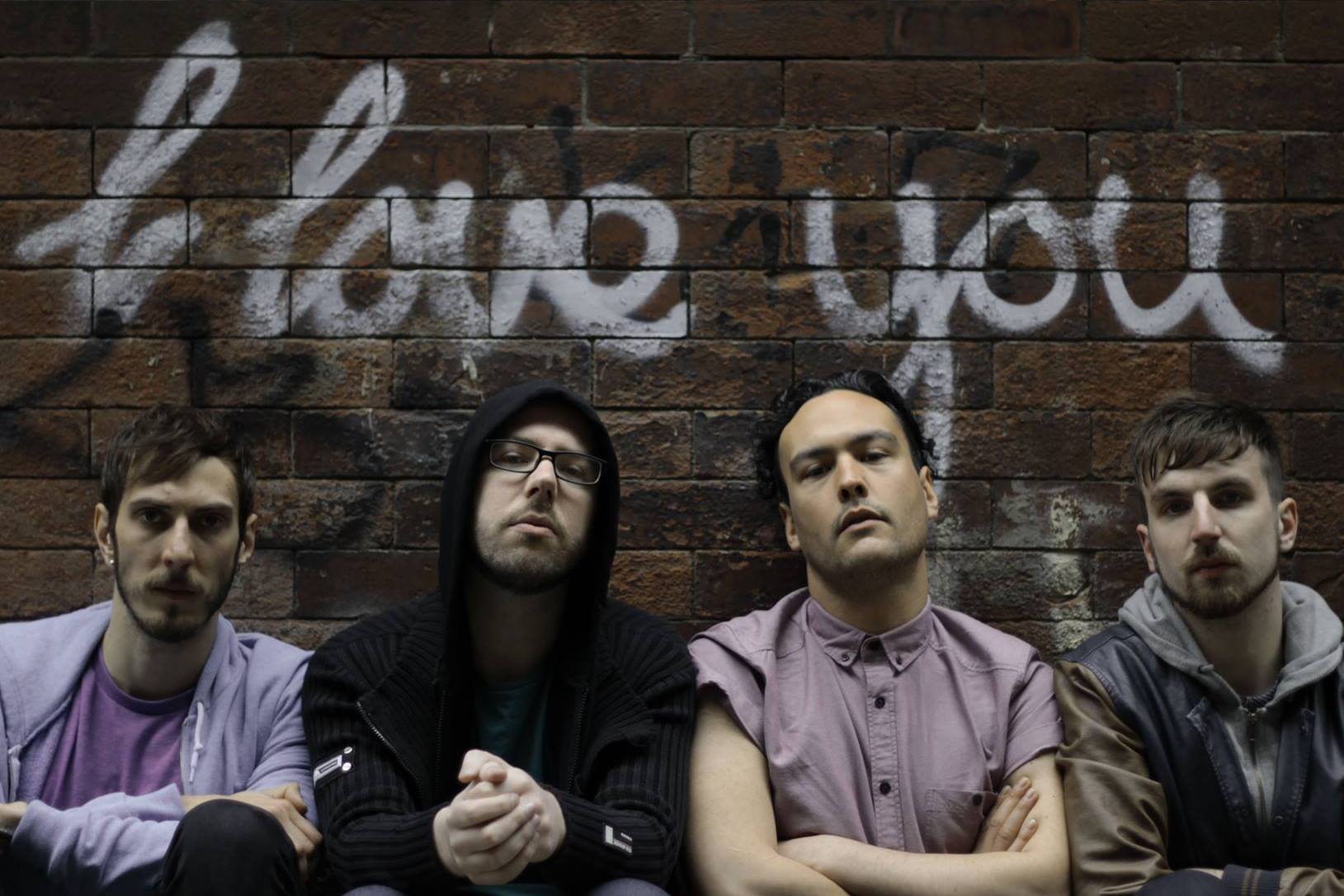 Having recently played GoNorth's stage at Wickerman Festival and free outdoor event BBC At The Quay, Glaswegian melodic noise rockers United Fruit are certainly getting their colossal sound out to the masses.

Our chosen Spotlight track 'How Long (Change You Into Something Better)' is described by the 4 piece as "…the poppiest track we have ever written" and, as accessible as it may be, it still exhibits their raw sound superbly.

Completing their second album is classed as their best accomplishment to date, with an incredible gig at the Barrowlands following closely behind; a dream fulfilled for the band. A new single is planned for October along with a UK tour, and with their album release in the pipeline for 2015, plus plenty of exciting happenings to coincide with this, we suggest you keep a beady eye on United Fruit.
www.twitter.com/unitedfruitband
www.facebook.com/unitedfruit
www.soundcloud.com/unitedfruit


Gymnast – 'Leander'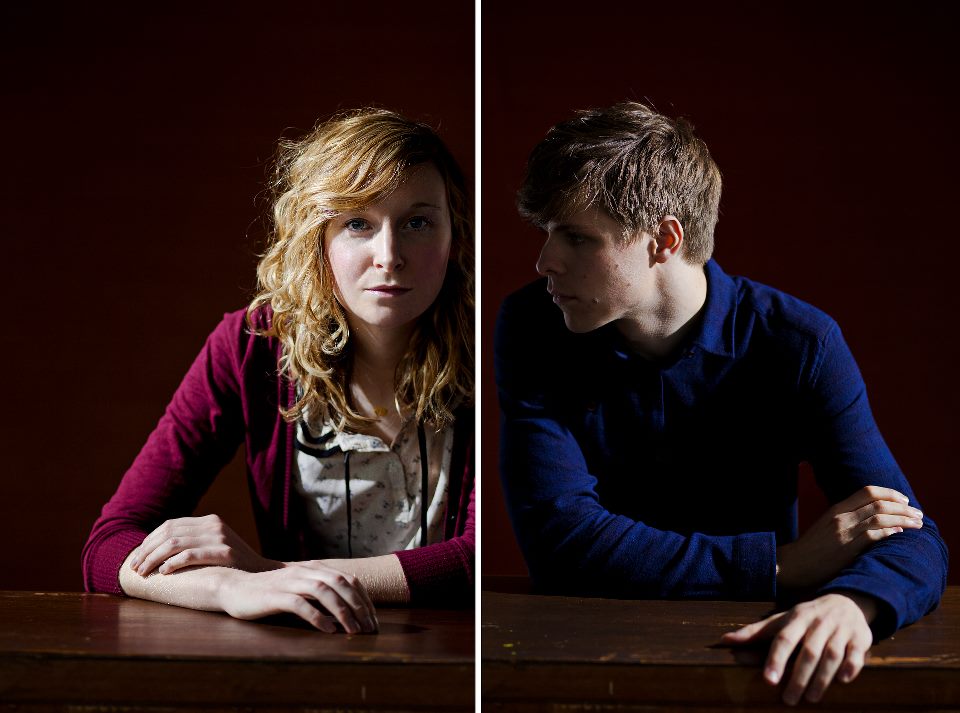 Manchester duo Gymnast exist somewhere in the alt-pop universe in between indie, trip-hop and electronic. Their captivating song 'Leander' marks some sonic experimentation for the pair who wanted to dabble with the structure of the track; briefly laying out a number of themes and sounds in the introductory section which are then expanded out to form the rest of the song proper, such that each new part of the song almost sounds oddly familiar when it comes in. We think it works a treat!

Their forthcoming album is a huge source of excitement for the band: "We wrote it carefully with a clear idea of what we wanted to do and think that we largely managed to realise that. We feel that there is definitely scope for us to go other places and try more things in new work, but for now we're really proud of this one."

Released on 26th September, Gymnast will be playing a special launch show at The Castle in Manchester on 5th September, and also have Carefully Planned Festival in October on the agenda too. All definite dates for your diary!

www.gymnastband.com
www.facebook.com/Gymnastband
www.twitter.com/Gymnastband
www.soundcloud.com/gymnast
Departure From Normal – 'Turn The Lights Out'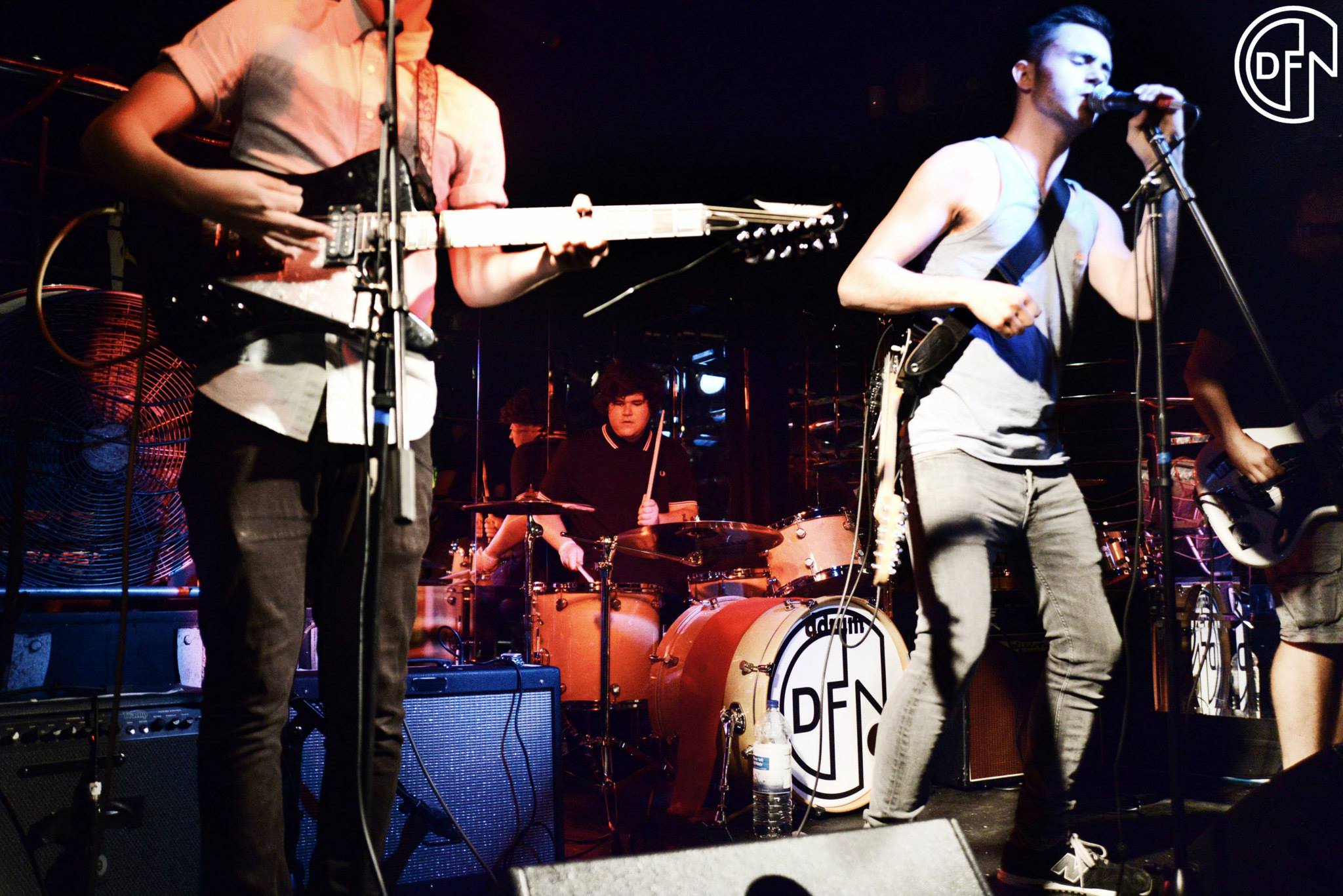 It's no surprise whatsoever that this chirpy number Departure From Normal has received radio airplay stretching from England to the USA, including being chosed as the renowned 'Unsigned Pick Of The Week' by Huw Stephens.

Raised on classic Britpop influences such as Blur and Oasis, the Brighton 4 piece are certainly bringing their own lively essence to this updated sound for the current day with an abundance of catchy melodies and feel-good beats! A 1,000 strong hometown audience at Concorde 2 sang the track back to them recently; definite proof that they're on the right path when it comes to writing an unforgettable tune!

Currently touring, the lads have some great shows coming up including a headline date at O2 Academy Islington. An EP of new material is due very soon as well so keep your ears to the ground for that.
www.departurefromnormal.co.uk
www.facebook.com/departurefromnormaluk
www.twitter.com/DF_Normal
www.soundcloud.com/departure-from-normal
How do I get featured on the Spotlight blog?
Our Spotlight blog is compiled every month from fresh new music submitted to us by our members. We want to hear from you! We select 5 of the best tracks from our members, so if you want to be in the running you'll need to sign up to The Unsigned Guide then follow the instructions in your Welcome email to submit a track for Spotlight consideration to us. If you're already a member and still not sure about how to submit your music for Spotlight, just give us a shout via our Contact page & we'll help you out!

As well as being featured in our new music blog, your track will also be forwarded onto these music industry professionals including folks from Amazing Radio, Big Life Management, Club Fandango, Domino Records, The Fly, Memphis Industries, Rocksound, Skint Publishing, Sony Music, Spotify, Fake DIY, Transgressive Records and The Great Escape. View the full list of who listens to our Spotlight tracks here.

Did we mention we have a number of online radio stations that will air our Spotlight tracks too. Members of The Unsigned Guide get access to our huge directory of over 8,700 UK music industry contacts. Find out more about the directory and the other services we provide to help emerging bands and artists here.
---
Tags
the unsigned guide spotlight, new music blog, departure from normal, wyldest, united fruit, gymnast, spooky wagons