The Unsigned Guide Spotlight: July
Blog by Louise Dodgson under Artist Managers, Creative & Branding, Finance, Law & Music Business, Live, Media, Music Publishing, Music Training & Careers, Record Labels, Recording & Production, Selling & Distributing Your Music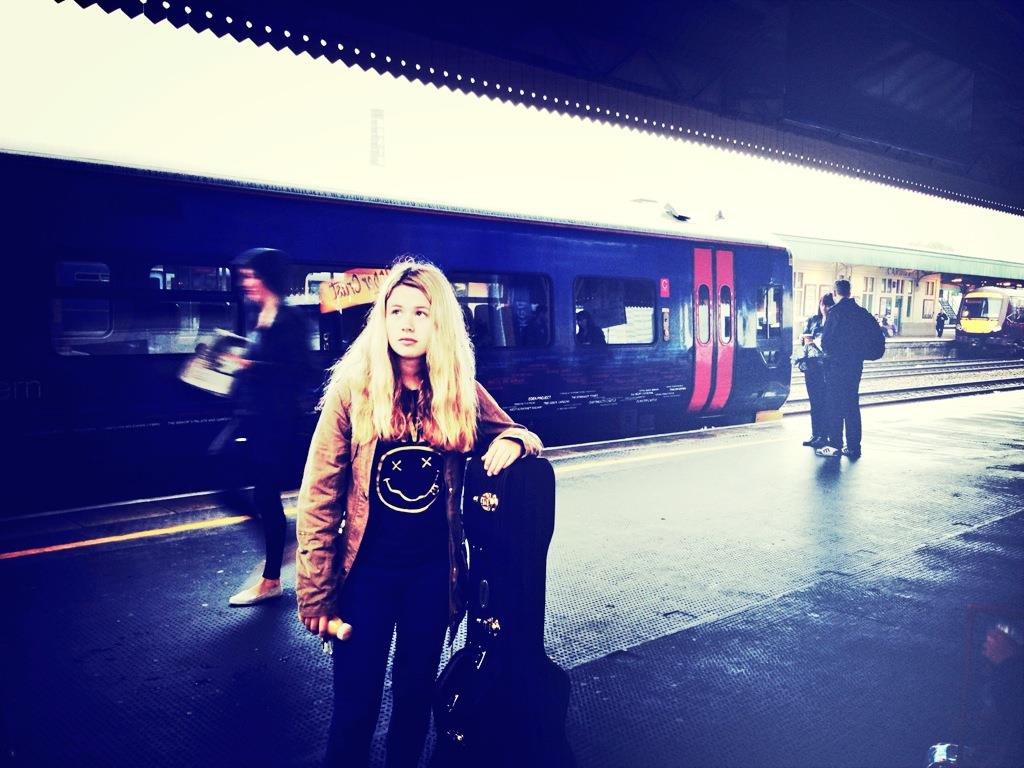 As we now embrace the second half of 2014 (I know…where did that go?!) let's take a moment to take stock and leisurely enjoy some wonderful tracks from our talented members. A mixed bag of styles this month, we hope there's something to delight every pair of ears!
Hana – 'I Don't Want To'
At just 14 years of age, blown away is an understatement for our reaction to Hana's incredible pop vocals which are demonstrated perfectly on this infectious gem of a track 'I Don't Want To'. Absorbing influences and inspiration from everywhere, including Imogen Heap's compositions and clever use of samples, Hana tells us the concept for this track was "breaking preconceptions of how you should react and feel to certain situations."

Already awarded 'Artist Of The Week' on Amazing Radio, the youngest artist to achieve this accolade, and having songs featured on BBC introducing, BBC Radio Wales, BBC Radio Cymru, Nation Radio and Radio Cardiff, there is no doubt Hana is destined for rather great things, although she is more than happy simply writing songs that people want to listen to.

Her Welsh version of the track is due to be featured as song of the week on BBC Radio Cymru this month and with gigs in Cardiff lined up, one supporting Houdini Dax, and a self-release scheduled for August, busy and bustling times lie ahead for this immensely talented songstress.

www.twitter.com/hanamakesmusic
www.facebook.com/hanamakesmusic
The Slow Readers Club – 'Start Again'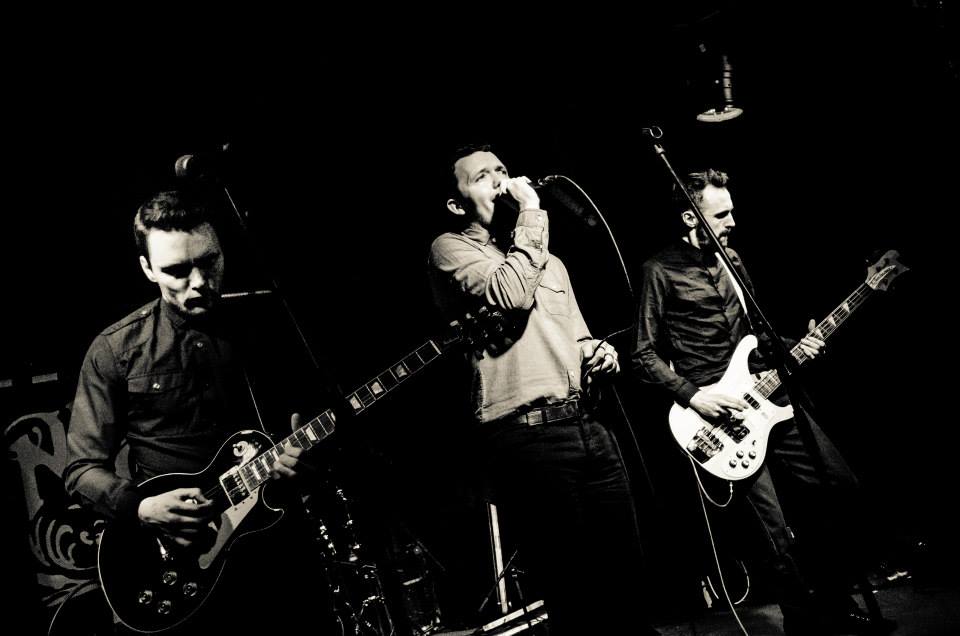 Describing their sound as "the love child of Joy Division and LCD Soundsystem" we were instantly intrigued to hear what The Slow Readers Club had to offer, and were in no way disappointed when the dark indie electro of 'Start Again' knocked us for six.

Being singled out by Peter Hook in the NME as his favourite new band has certainly drawn some exceptional attention to the band who have received airplay on BBC 6 Music, BBC Introducing, NME, Q Radio and NME TV, Sky Sports, Soccer AM and ITV to date.

Crafting a upbeat gem of an earworm is something this Manchester band are pretty darned skilled at. Their agenda for the rest of the year includes several festival dates, a new single in September and a second album in November so we urge you to watch this space!
www.theslowreadersclub.co.uk
www.facebook.com/theslowreadersclub
www.twitter.com/slowreadersclub
www.youtube.com/user/theslowreadersclub
Liam McClair – 'Honey'





Liam's distinctive tones are displayed wonderfully on this heartfelt song. The title track of his second EP, it came about from trying to tap into the feeling of pure contentment in a relationship and Liam drew on previous experiences to express this abundantly in his writing.

His pop tinged, but beautifully earnest music has earned him plenty of fans, and the broadcast of his song' How' at Old Trafford plus recognition on the official Manchester United website has also opened up a whole new world of followers for him.

The 'Honey' EP will be launched on 26th July at The Castle Hotel in Manchester, then Liam heads off on a UK tour during August to share his remarkable talents with the rest of the country. Be sure to check his website for dates.
www.liammcclair.com
www.facebook.com/LiamMcClairMusic
www.twitter.com/LiamMcClair
Echo Raptors – 'Real Live Wire'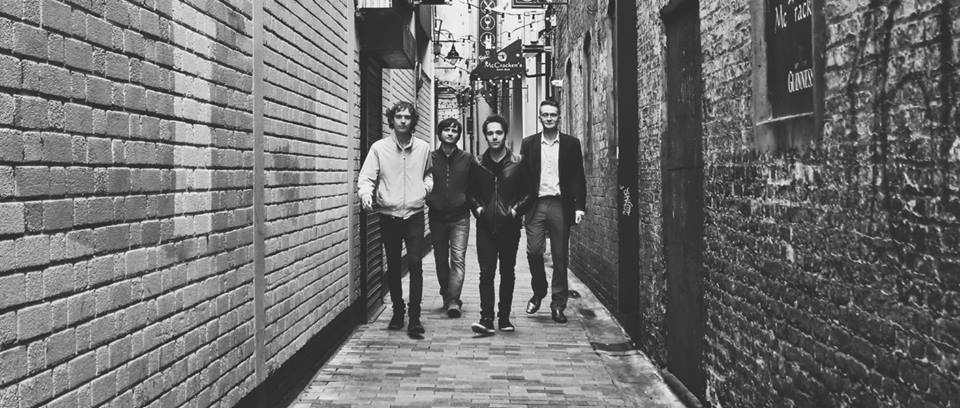 A title summing up the sheer electricity mustered up from this track, Echo Raptors deliver a fine line in rock and roll anthems, tailor-made for a big stage.

Formed from a jam session, the song encapsulates their compelling rawness and energy, and brought together in just 20 minutes, the Belfast four piece instantly knew it needed to be recorded.

Having supported Happy Mondays and The Charlatans in the past, playing to a massive crowd is a special and unforgettable feeling they are keen to repeat. Festival performances are planned for this summer and beyond that Echo Raptors aim to record a new single over the next couple of months for release later in the year.
www.facebook.com/theechoraptors
www.twitter.com/Echo_Raptors
Alicia Catling – 'Plants'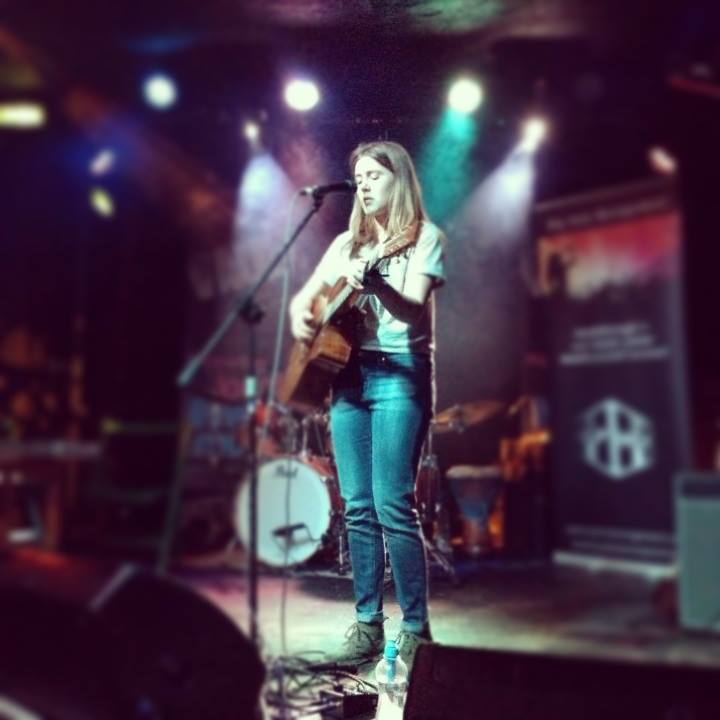 Blending dreamy pop and dark folk, Alicia wrote this eerily catchy song whilst on holiday skiing. Although she didn't place too much importance on its meaning whilst writing, in retrospect she views Plants as "explaining the idea of someone being lonely and stuck in a decayed and dark world."

Thrilled with the production of her latest EP 'Sprinkled Pepper' and the unanimously positive responses it has gauged, Alicia is keen to record and release another EP later in the year. But before that, she will be gigging to promote 'Sprinkled Pepper' and you can catch her at The Macbeth on 8th July, Dublin Castle on 25th July and Lodestar Festival in August.
www.facebook.com/aliciacatling
www.twitter.com/aliciacatling
www.youtube.com/user/aliciacatling
How do I get featured on the Spotlight blog?
Our Spotlight blog is compiled every month from fresh new music submitted to us by our members. We want to hear from you! We select 5 of the best tracks from our members, so if you want to be in the running you'll need to sign up to The Unsigned Guide then follow the instructions in your Welcome email to submit a track for Spotlight consideration to us. If you're already a member and still not sure about how to submit your music for Spotlight, just give us a shout via our Contact page & we'll help you out!
As well as being featured in our new music blog, your track will also be forwarded onto these music industry professionals including folks from Amazing Radio, Big Life Management, Club Fandango, Domino Records, The Fly, Memphis Industries, Rocksound, Skint Publishing, Sony Music, Spotify, Fake DIY, Transgressive Records and The Great Escape. View the full list of who listens to our Spotlight tracks here.
Did we mention we have a number of online radio stations that will air our Spotlight tracks too. Members of The Unsigned Guide get access to our huge directory of over 8,700 UK music industry contacts. Find out more about the directory and the other services we provide to help emerging bands and artists here.
---
Tags
the unsigned guide spotlight, unsigned bands, unsigned artists, new music blog, music industry, alicia catling, liam mcclair, echo raptors, the slow readers club, hana