The Unsigned Guide Spotlight: April
Blog by Michelle Lloyd under Artist Managers, Creative & Branding, Finance, Law & Music Business, Live, Media, Music Publishing, Music Training & Careers, Record Labels, Recording & Production, Selling & Distributing Your Music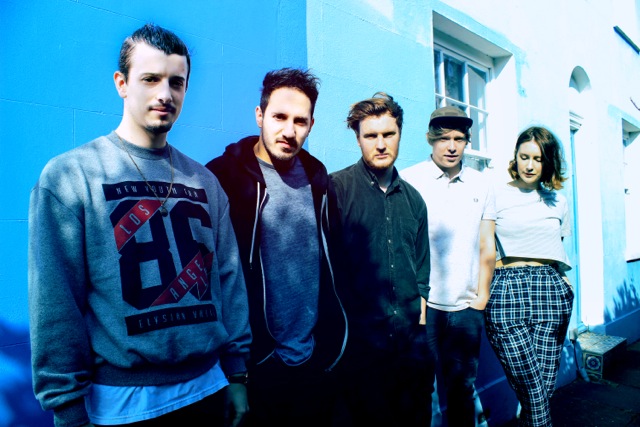 April is not only the month of chocolate it's also the month of eggsellent music (sorry!) and we're here to fill your ears with some tasty treats that are even more moreish than a bag of mini eggs. This month's selection is a mixture of the mellow and the brazen-faced, there's bound to be something to tickle your fancy.
Flashes – 'Tachimachi'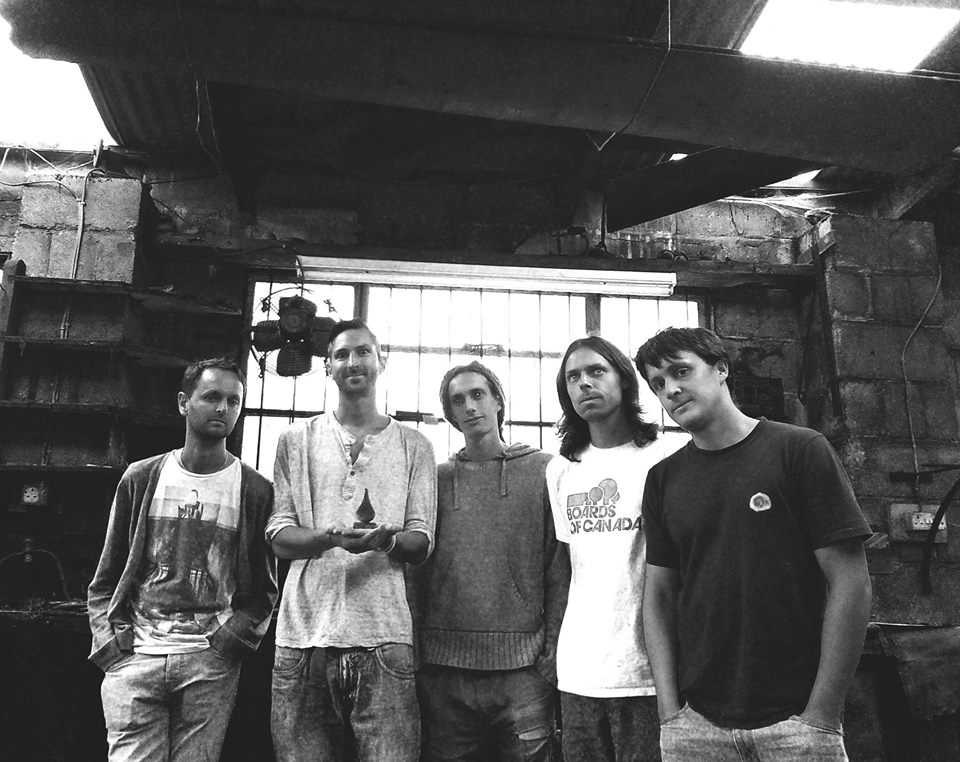 Flashes are a 5 piece from Cornwall who formed in 2010 and locked themselves away for 3 years writing and recording, before releasing their debut album Latency and playing their first gigs in late 2012.
Tachimachi is taken from their second, self-titled album which, apart from vocals and some piano, was all recorded live over 4 days. The album was self-produced and released through their Bandcamp profile last December, gaining airplay from the likes of Amazing Radio and Radio 1, amongst others.
The quintet are currently in the process of booking gigs for the summer and are heading back into the studio to record some new EPs imminently.
www.flashesband.bandcamp.com
www.facebook.com/flashesband
www.twitter.com/flashesband
Desperate Journalist – 'Christina'


Taking their name in homage to the famed John Peel session in which The Cure berated ex-NME journalist Paul Morley for a less than favourable review, Desperate Journalist have spent the past year building a reputation for crafting sumptuous melodies that marry the gentle haziness of indie rock with the new romanticism of 80s UK goth.
'Christina' won over the likes of Steve Lamacq, Artrocker, The Quietus and Time Out and provided the lead track for their first EP, self-released last year. Having spent 2013 sharing the stages with the likes of Throwing Up, Hatcham Social and Six By Seven, Desperate Journalist are set to release their new single 'Happening' on May 5th.
www.desperatejournalist.co.uk
www.facebook.com/desperatejournalist
www.twitter.com/despjournalist
Kristin McClement - 'Blackfin Gulls'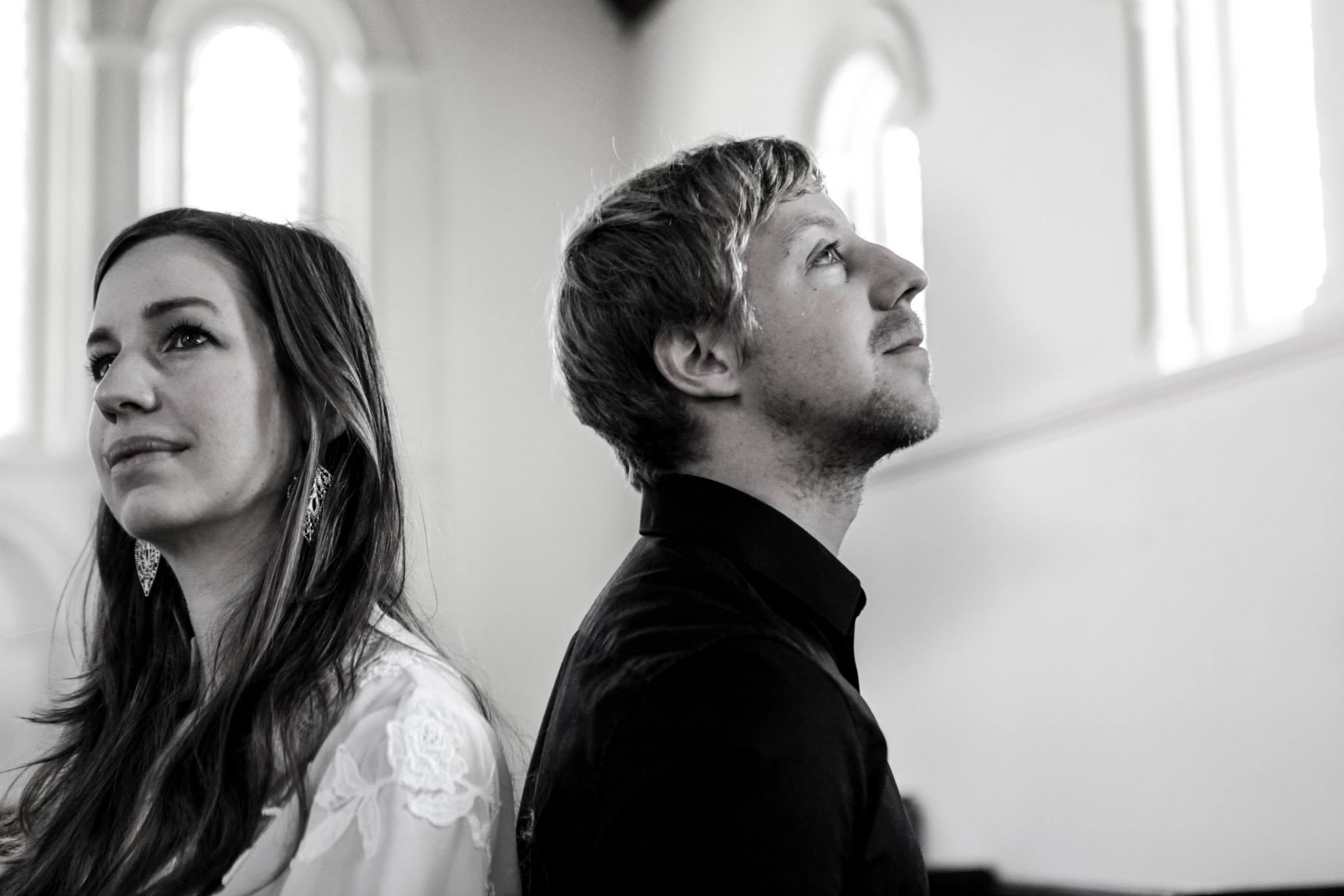 Having grown up amongst the wild open country, colourful wildlife and balmy shores of South Africa, Kristin moved to England aged thirteen. It was around this time that she picked up her first nylon-stringed guitar and began writing songs. She later moved to Brighton to study Fine Art and soon caught the attention of the local folk scene. After a handful of early performances Kristin was hastily adopted by the South Coast's notorious Willkommen Collective.
Kristin's debut album 'The Wild Grips', produced by Christian Hardy (The Leisure Society) is due for release in the next couple of months. 'Blackfin Gulls' is taken from this new album and was recently featured by Tom Robinson on BBC Radio 6Music.
Having played to audiences throughout the UK and Europe, Kristin currently performs with Julian Owen. As a drummer, multi-instrumentalist and singer, Julian adds harmony and rhythm with expert sensitivity.
www.kristinmcclement.com
www.facebook.com/kristinmcclementmusic

Bad Names – 'Sister Sister'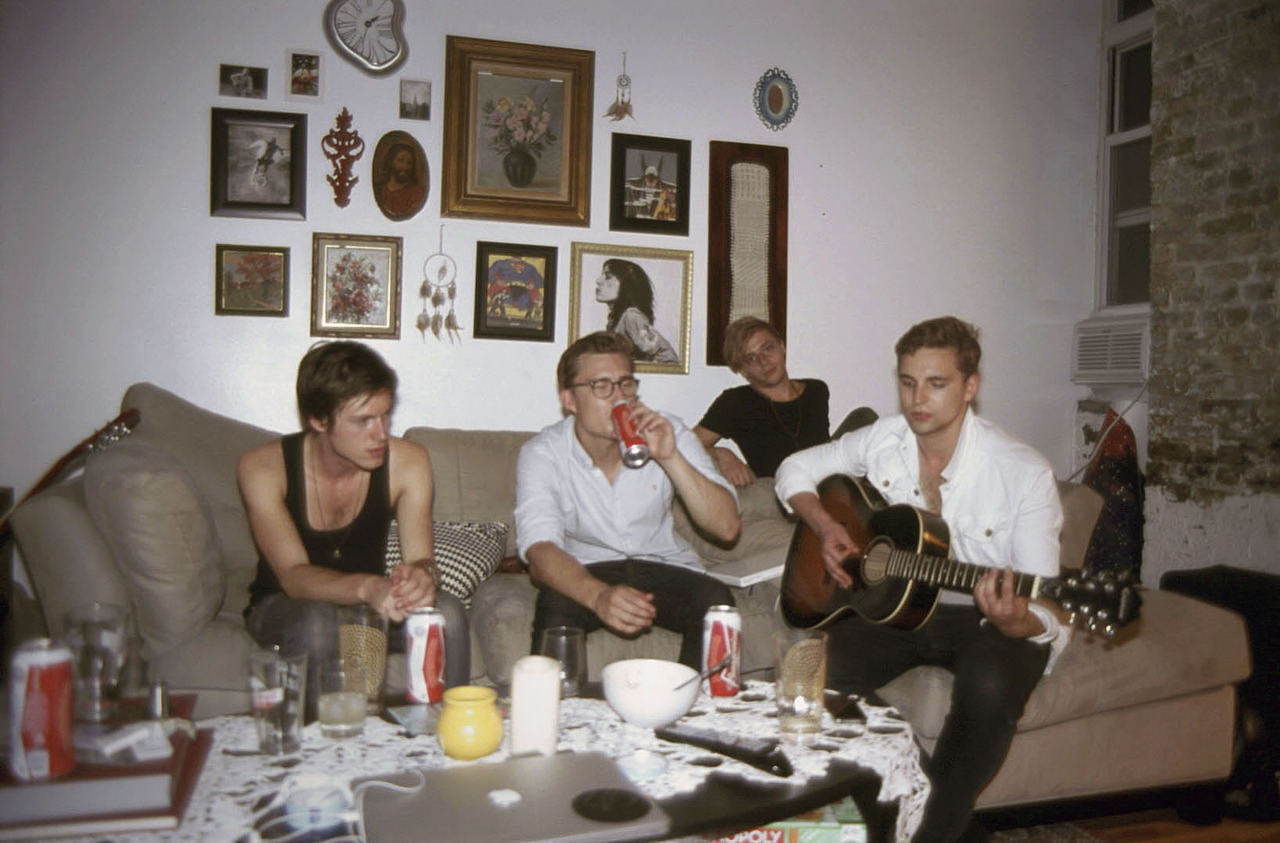 Bad Names are an effusive rock 'n' roll outfit consisting of musicians Edward Whitman (vox and guitar), Angus Forrester (guitar), James Robinson (bass) and Alexander Harris (drums). They're a pretty elusive bunch that aren't giving too much away at the moment but as 'Sister Sister' demonstrates, theirs is a real throwback vibe conjuring up the psychedelic rock sound of days of yore. Loud, brashy and catchy – just the way we like it.
Check out their rather sexy website for forthcoming live dates and releases.
www.badnames.co.uk
www.twitter.com/badnamesuk
www.facebook.com/badnamesuk
Fickle Friends – 'SWIM'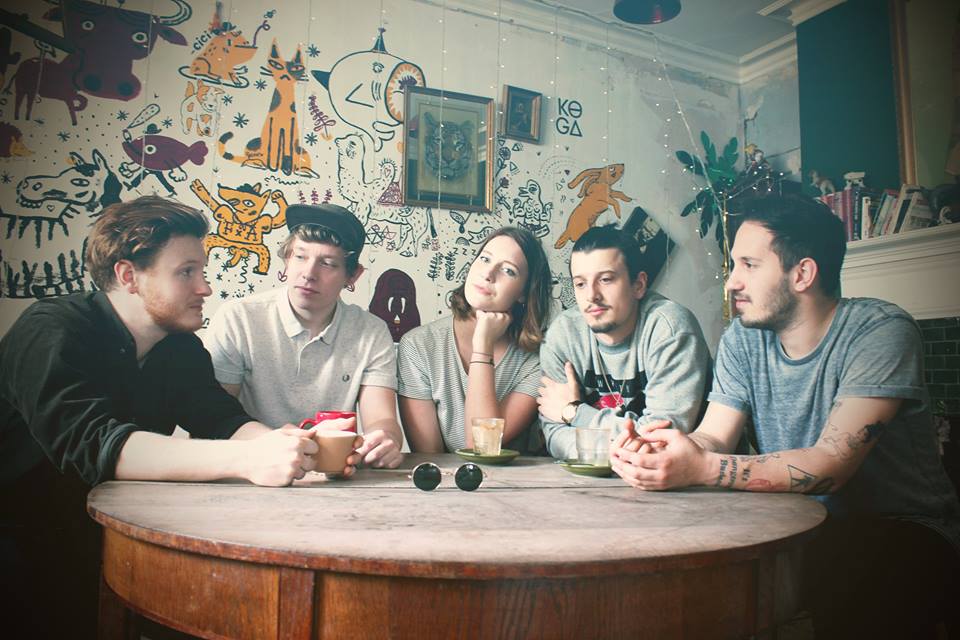 Brighton's Fickle Friends melted hearts as they introduced themselves, and their debut single at the beginning of the year with their own brand of succulent, summer drenched 80s synth pop.
Despite 'SWIM' radiating that feel-good factor, the track is polarized lyrically as it explores the slightly heavier matter of the human condition.
The band will be hosting a single release party at The Shacklewell Arms in Dalston on April 9th for their new single PLAY before they spring into festival mode leading into the summer. You can catch them perform at The Great Escape, Liverpool Sound City and Secret Garden Party, as well as further dates which can be found via the links below.
www.facebook.com/FickleFriends
www.twitter.com/ficklefriendsuk

How can I get featured on the Spotlight blog?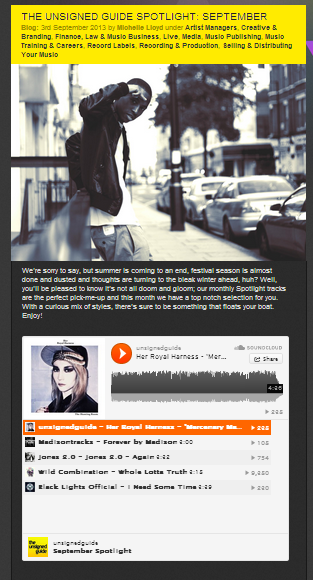 Our Spotlight blog is compiled every month from fresh new music submitted to us and we want to hear from you! We select 5 of the best tracks from our members, so if you want to be in the running you'll need to sign up to The Unsigned Guide then follow the instructions in your Welcome email to submit a track for Spotlight consideration to us. If you're already a member and still not sure about how to submit your music for Spotlight, just give us a shout via our Contact page & we'll help you out!
As well as being featured in our new music blog, your track will also be forwarded onto these music industry professionals including folks from Amazing Radio, Big Life Management, Club Fandango, Domino Records, The Fly, Memphis Industries, Rocksound, Skint Publishing, Sony Music, Spotify, Fake DIY, Transgressive Records and The Great Escape. View the full list of who listens to our Spotlight tracks here.
Members of The Unsigned Guide get access to our huge directory of over 8,700 UK music industry contacts. Find out more about the directory and the other services we provide to help emerging bands and artists here.
Read March 2014 Spotlight blog here.
---
Tags
the unsigned guide spotlight, unsigned bands, unsigned artists, new music blog, music industry, fickle friends, bad names, kristin mcclement, desperate journalist, flashes