City Focus: Cardiff
Blog by Michelle Lloyd under Artist Managers, Creative & Branding, Finance, Law & Music Business, Live, Media, Music Publishing, Music Training & Careers, Record Labels, Recording & Production, Selling & Distributing Your Music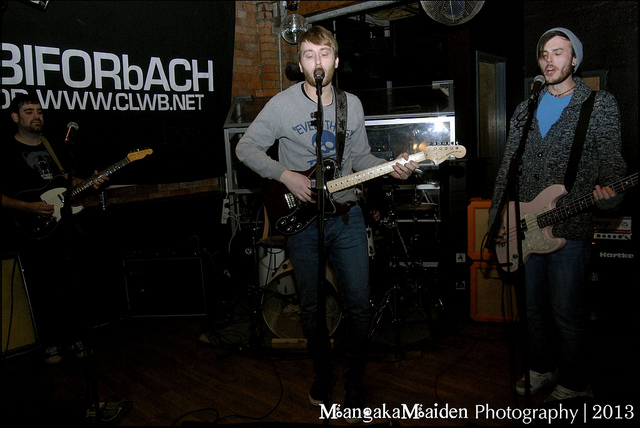 Image credit: MangakaMaiden Photography

This month our City Focus blog takes us to the green green grass of Cardiff where we've enlisted the help of the great people at the Welsh Music Foundation, local singer-songwriter Tomos Lewis and hallowed gig venue The Full Moon's main man Owen Bowley to give us their pearls of wisdom about the city.
With Wales being known as the land of song it comes as no surprise that Cardiff has the music spectrum covered in both size and genre. Whether it's local bands you're into, live jazz, world music or international mega-stars – Cardiff won't disappoint.
In the late 70s and early 80s, Cardiff's music scene was vibrant; a healthy mix of styles with a predominance of Pop, Rock, Reggae and old time Rhythm & Blues to be found in all corners of the city. The 1990s saw a wave of Rock acts descend from the city with later trends developing towards Heavy Metal and Metalcore. Acts such as Manic Street Preachers, Super Furry Animals, Stereophonics and Feeder to bands like Kids In Glass Houses, Funeral For A Friend, McLusky, The Loves and Los Campesinos! all begun their careers in Cardiff and went on to be recognised globally.
But what's the state of play at the moment? Is there still a thriving music scene in the city?
Singer-songwriter Tomos says of Cardiff: "The city has a very varied scene that seems to go through phases with different styles being more prevalent than others, but there always seems to be plenty of room for all of them at any one time."
The Full Moon's Owen goes on to say that "there's always been a scene bubbling away in the city, but right now seems to be one of the most exciting times for music in Cardiff, definitely the most exciting one I've ever witnessed."
Helping to drive things and maintain a sustainable music sector in Wales are the Cardiff based Welsh Music Foundation. Core funded by the Welsh Government as part of the strategy for the creative industries, WMF assists across all types of music activity – from musicians and media composers to venues and festivals; from studios and rehearsal rooms to labels and managers. In turn, they represent the interests of this network to policymakers and partner organisations in Wales and the UK. Offering information, advice and a voice with regular seminars, e-bulletins, mentoring sessions, research projects, industry offers and networking opportunities the service is free to sign up to.
So, what is on offer in Cardiff for upcoming bands and artists we hear you cry. Here are a few recommendations for you from those in the know.

Gig Venues in Cardiff
Owen: "The open mic circuit has picked up again recently, with Gwdihw, Porters and The Full Moon all hosting quality nights for newcomers to turn up to, get involved and meet new people who are regulars on the music scene here, and all three have links to the next level of gigs."
The Full Moon also comes highly recommended by Tomos: "…for bands starting out that want a medium sized venue open to all sorts of music, I wouldn't look much further than The Full Moon."
Other venues in the city that host live music on a regular basis and are worth getting in touch with to discuss gig bookings are Clwb Ifor Bach, The Globe, Gwdihw, Undertone, Four Bars and Fuel Rock Club. Cardiff University's Student Union also host plenty of gigs with support slots available.
The perfect starting point is to check out the Venues section of The Unsigned Guide directory for further details on the gig venues mentioned above, plus more in Cardiff and surrounding areas.

Recording Studios in Cardiff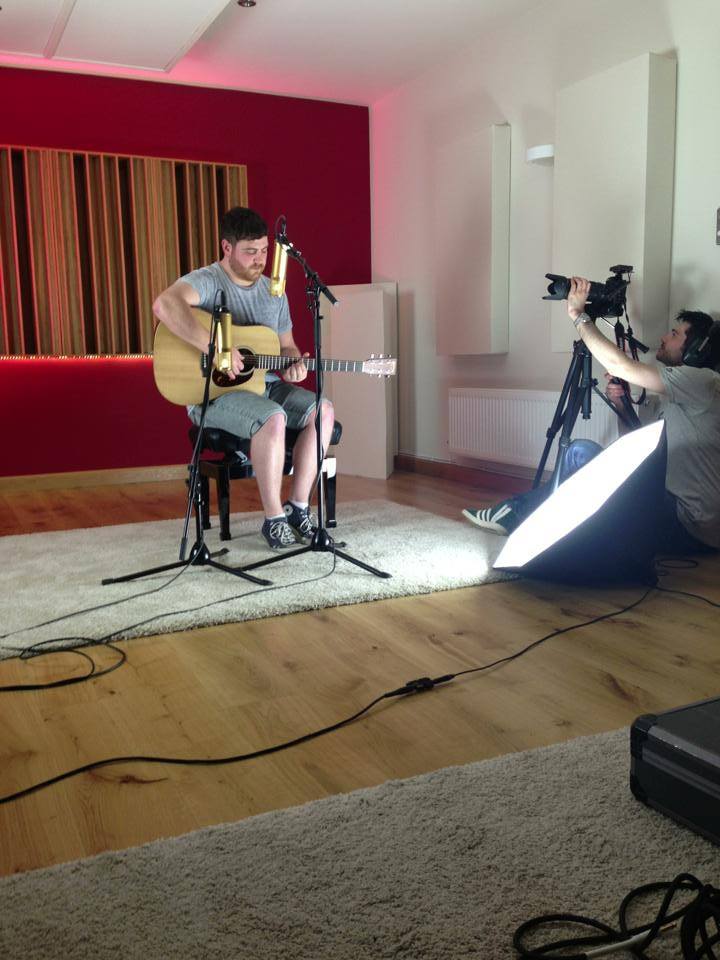 Owen: "Cardiff has one of the best recording engineers around in the form of a lovely man called Charlie Francis. He tends to record at Music Box Studios, which is not only a superb recording studio, but also the leading example in practice rooms for bands."
The Welsh Music Foundation, amongst others, recommend Acapela in Pentyrch, LongWave Recording Studio, Stir Studios and Machinerooms. We've also been advised that Wilf at Monnow Valley Studio and John Constantine at Op:eC and Fieldgate Studio are highly regarded.
You can find specific details of recording studios and rehearsal facilities including information on their rates and equipment provided by referring to the Recording Studios section of The Unsigned Guide directory too.

Gig Promoters in Cardiff
Whilst WMF endorse gig promoters Orchard Entertainment, Fizzi Events, Greg Barton and New Sound Wales, our singer songwriter Tomos who is out gigging regularly gives his first hand account:
"There are loads out there, but the nicest ones I've dealt with are Rowan Liggett, Gemma White (Swn Festival), Owen Bowley (Full Moon) and Laurence Wickham (By Bear)."
Booking gigs in Cardiff couldn't be simpler, just take a look at The Unsigned Guide's Promoter section for contacts in Cardiff and beyond. Our directory currently contains over 250 gig promoters spanning the whole of the UK.

Sŵn Festival
We couldn't chat about Cardiff without the city's own annual event, Sŵn Festival, coming up which has a strong focus on new music, as you'd expect with line-ups being curated by Radio 1's Huw Stephens and the Welsh Music Foundation's John Rostron. Over 3 days and nights, bands and artists perform at varied venues across the city. Now a staple in the October calendar and with over 5,000 festival-goers, it provides a great opportunity to not only catch well established acts, but also local emerging acts on the cusp of great things.

Record Labels in Cardiff
The city seems to boast a diverse selection of record labels, with the likes of Zheng Records who specialise in modern Disco flavours and the darker shades of Dub and Recordiau Lliwgar who release Welsh music on limited edition vinyl.
Other labels in the city to investigate include I Ka Ching Records, Bubblewrap Collective and See Monkey Songs; an imprint of See Monkey Do Monkey Records.
Find out the best way of submitting your music to the above record companies and more in Wales and the rest of the UK, with the help of the Record Labels section of The Unsigned Guide directory.

Radio Stations in Cardiff
Owen: "Cardiff's currently lacking a bit on the media side, we've recently lost a great radio show that catered for new acts, plus a longstanding monthly publication..."
Sad news indeed, but that said the city does have a wealth of radio stations that support local talent and can give them some air-time. Bethan Elfyn's show on Radio Wales is a staple for any aspiring Welsh band, as well as The Adam Walton Show.
Radio Cardiff and Radio Newport are also keen to showcase unsigned bands and artists from the area, along with student radio station Tequila Radio who are happy to receive demos for potential airplay.
The Radio Stations, Regional Press and Regional Websites sections of our directory have plenty of for Cardiff and further afield that will offer emerging bands and artists coverage so get stuck in!

Bands to watch in Cardiff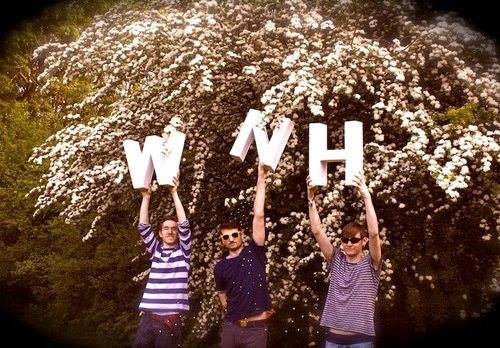 Now you've had a taster of what Cardiff's scene has on offer for emerging bands and musicians, let's take a look at the acts that are currently making a name for themselves in and around the city: We're No Heroes, Heavy Petting Zoo, Houdini Dax, Cut Ribbons, Harri Davies, Sion Russell Jones, Gabrielle Murphy, HMS Morris, Burning Ferns and Keys.
Next month our City Focus blog travels to the mighty Glasgow. If you're an emerging artist based there or run a music-related business from the city and want to share your tips and thoughts on what Glasgow's music scene has to offer, we'd love to hear from you. Please get in touch here.
---
Tags
cardiff music, unsigned bands, unsigned artists, cardiff record labels, cardiff recording studios, cardiff gig promoters, cardiff gig venues