City Focus: Newcastle
Blog by Michelle Lloyd under Artist Managers, Creative & Branding, Finance, Law & Music Business, Live, Media, Music Publishing, Music Training & Careers, Record Labels, Recording & Production, Selling & Distributing Your Music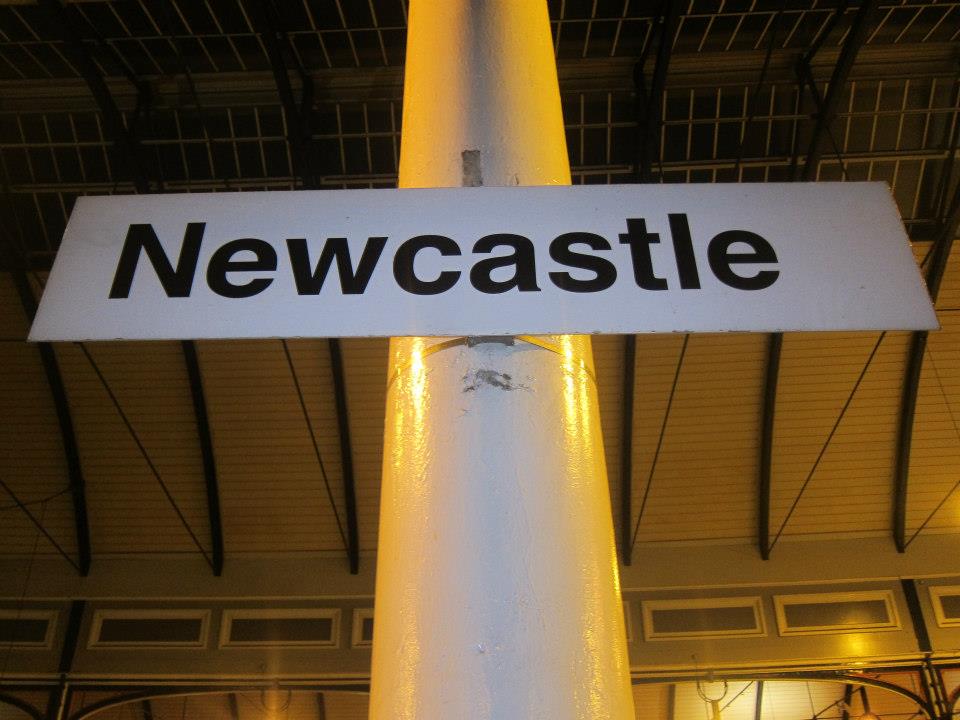 In our last City Focus blog, with the help of a few insiders, we brought you the lowdown on Birmingham's music scene and local music business. Now in the second of our City Focus blogs, we have a gander at the jewel in the North East crown; Newcastle.
It's probably worth mentioning, whilst we try and include as much info as possible, these blogs are by no means exhaustive and are designed to give a taster of what is going on musically and give you something of an insight.
In order to get the inside scoop on all things Tyne & Wear, we enlisted the help of 3 fine gentlemen in the form of musician and producer extraordinaire Mick Ross, tour manager/sound engineer/promoter mastermind Ross Lewis and the ever helpful head honcho of music at Amazing Radio; Tom Cotton.
Over the decades Newcastle has played home to a vibrant music scene spanning many genres. In the Sixties The Animals emerged from the city and regularly gigged at Tyneside nightclubs such as Club A-Go-Go, whilst the Seventies saw the birth of Venom, which are believed by many to be the originators of Black Metal. Influential record label Kitchenware Records, home to The Lighthouse Family and Fatima Mansions, was formed in the city in the eighties, with Sting, Dire Straits and more recent acts including Maximo Park also forming part of the great musical Toon Army.
That said, like any music scene it tends to move in waves with peaks and troughs:
Mick: "There was a great scene a few years ago with the likes of the Catweasels, Kubichek!, AWONI, Minotaurs, Ever Since The Lake Caught Fire, DARTZ! And This Ain't Vegas, amongst others, and obviously Maximo, Futureheads and Field Music were already doing amazing things. When those bands essentially stopped driving the "scene" forward I think there was a definite lull which the region has struggled to recover from. But since then and over the past 3 or 4 years up until recently there's been a massive resurgence for sure!"
Music development agency Generator has undoubtedly been instrumental in said resurgence. Not only do they offer guidance and advice to independent artists, they cater for every role in the music industry. Whether you're a manager, promoter or budding music journalist, they can offer help and advice. They constantly offer some great skills development courses in addition to their work supporting local businesses.

Gig Venues in Newcastle
Unsurprisingly Newcastle has a whole host of live music venues catering for all audiences with many regularly holding local band nights and showcases but, as Tom points out' it's essential to be realistic:
"I think what some bands do, not just when looking to play Newcastle, but any city, is aim a bit too high. There are some great mid-sized venues up here, especially The Cluny and Cluny 2, but 200 capacity can be a tall order for any new band. I'd recommend the Head Of Steam. I've seen some great bands play their first Newcastle shows there like Yuck. It's a proper music venue."
Other venues suited to smaller gigs and perfect for up and coming acts to arrange debut shows include The Dog & Parrot, The Cumberland Arms, Think Tank, Independent, Tyne Bar, The Butterfly Cabinet and The Star & Shadow.
For more details of specific gig nights, as well as booking contacts and venue specifics, don't forget to check the Venues section of The Unsigned Guide.

Gig Promoters in Newcastle
Whilst most of the independent venues mentioned above have their own in-house promoters, the likes of The Great Northern, Tiny Lights and Losing My Edge all come recommended and take an avid interest in the emerging Newcastle scene.
Ross also tells us "Kitty Hedly who runs Leave Me Here All Day puts on some fantastic shows that lean towards the underground but have a real inclusive vibe. Rob Heron (of Tea Pad Orchestra fame) promotes great roots and Americana gigs that cater for a young audience, as do The Jumpin' Hot Club who are still going strong after 27 years."
Once again, The Unsigned Guide is a great source for finding gig promoters in towns and cities across the UK. With over 250 independent promoters listed in our directory you're bound to get in touch with someone who can help you out.

Recording Studios and Producers in Newcastle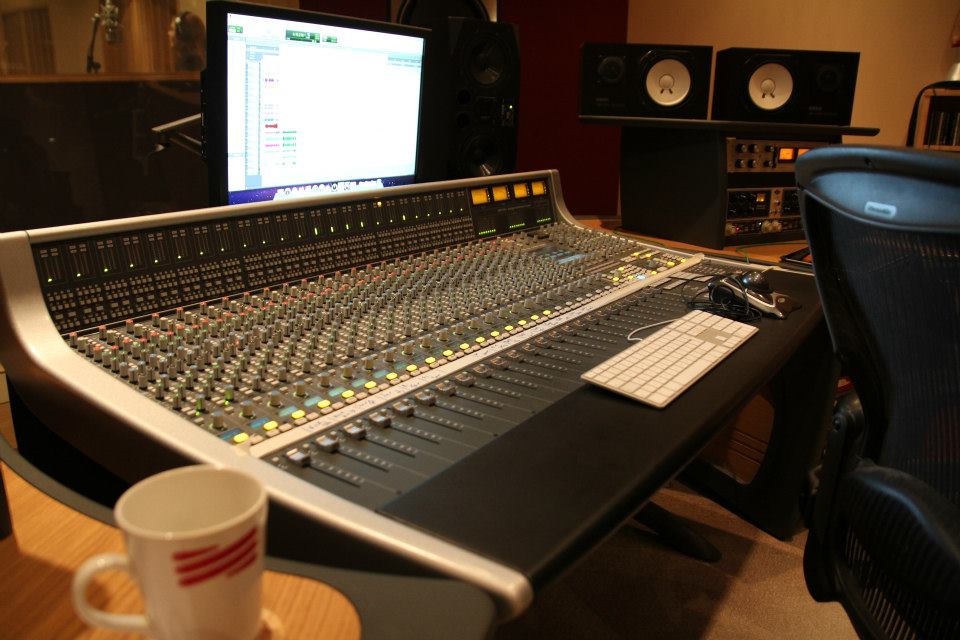 Blast Studios - where the magic happens

Recording wise, Newcastle is thriving with a strong group of local engineers and producers who often work together and share work. Blast, Blank and Loft studios can all give you great results using great teams of both in-house and external engineers and producers.
Producers currently making waves in the area include Mick Ross himself who works at Blast Recording along with Mark Broughton, plus James Hazlehurst of Loft Studios; all of whom are associated with top quality sounds and worth investigating for any music projects on your agenda. The Unsigned Guide lists many other recording and production facilities based in the Northeast so finding the right studio and producer to work with shouldn't be a problem.

Unsigned Radio Stations in Newcastle
There's finally a BBC Introducing show on Radio Newcastle presented by Nick Roberts who champions the area's best undiscovered talent. Community and student stations such as Spark in Sunderland have plenty of new music coverage with presenters not only giving emerging acts airplay but regular interviews and on-air performances too. And not forgetting Amazing Radio, the UK's station dedicated entirely to independent and unsigned music, which is a stones-throw away in Gateshead and is always keen for people to drop by and play live for them.
Search the Radio Stations section of The Unsigned Guide to find details of regional, community and student radio stations that will offer airplay and other promotion to emerging musicians in the Northeast and beyond.

Music Press in Newcastle
If you're wanting to create a bit of a buzz, then tapping into Newcastle's regional music magazines is a great starting point. NARC magazine, which is published monthly, is one of the longest established and focuses heavily on local bands and artists. Similarly The Crack is another monthly title offering coverage to unsigned and emerging artists. Both are well worth getting in touch with for a feature.
There also appears to be a great DIY zine scene at the moment in the city with printed delights popping up all over the city's record shops and cafes. Check out Turps which has become something of a indispensable digest for Newcastle's music fans.

Record Shops in Newcastle
RPM in Newcastle stocks releases by a large selection of local and unsigned acts and is also a great place to pick up vintage hi-fi equipment too. Reflex is another record store which is happy to stock unsigned material on a sale or return basis. Despite not technically being in Newcastle, Pop Recs Ltd. in Sunderland was a name upon everyone's lips.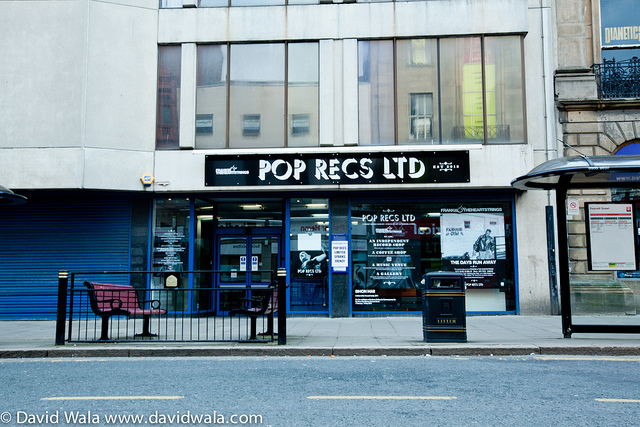 Tom: "As I'm sure you would have seen after their AIM Awards success, local indie tarts Frankie & The Heartstrings have started their own record store in the centre of Sunderland. It really is a triumph against all odds. Not only do they have all the releases you would want for an indie record shop, but they also have in-store gigs with a mixture of local acts and touring bands too. Plus I hear their coffee is pretty good too."

Emerging Newcastle Talent
The ones to watch! Let's see who's making a name for themselves in the city and destined for bright things. Our top tips for your radar are Boy Jumps Ship, Ajimal, Symphonic Pictures, Tessera Skies, Bridie Jackson & The Arbour, Cortney Dixon, Trev Gibb and O'Messy Life.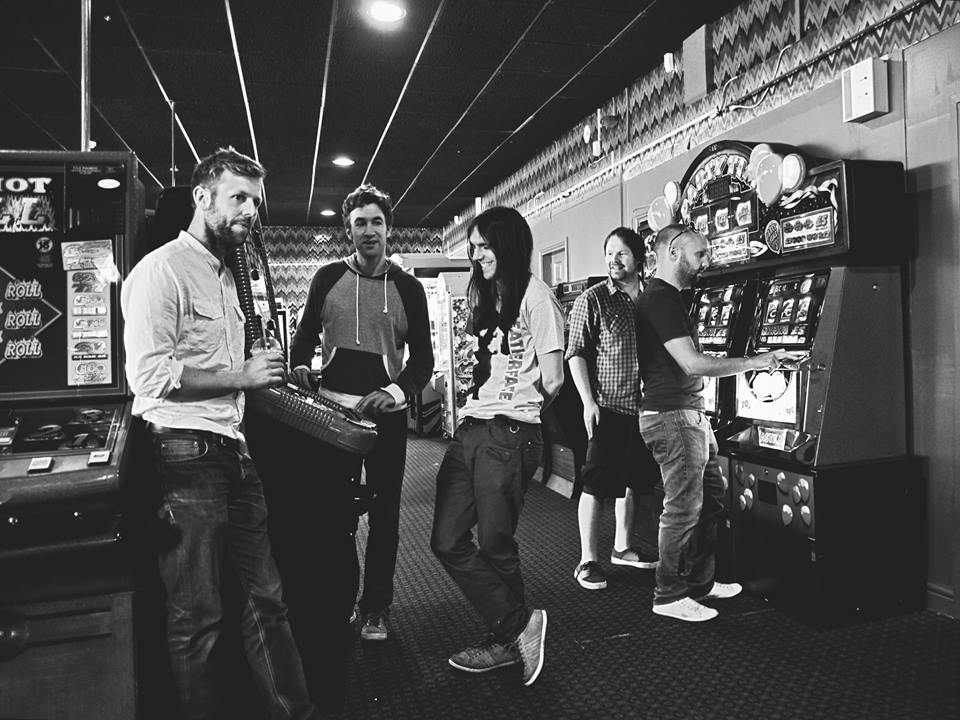 O'Messy Life

And whilst we had their undivided attention; we asked our three Newcastle experts for their prime piece of advice on making headway in a city such as theirs….
Mick: "Try not to do too many gigs in your local town or city before having a good catalogue of songs sorted, live sound and even some basic merch to sell - mainly so that from the off your band's sound and presence is instantly recognisable. That and having someone pitch in with release management, even if it's a small self release, following certain processes can really help."
Ross: "Make great music that YOU love. Everything else you achieve is a bonus."
Tom: "I'm going to offer 2 because I'm greedy. I would say if you've just started a band, make sure you're ready before you go out and play live or put something out. Always ask yourself if you're completely happy with your track/live performance, if the answer is no, resist the temptation to just do it anyway. Secondly, don't play your home town too often. One gig a month max. Better to have 100 people at one show than 25 at 4."
---
Tags
city focus, newcastle music, new music, unsigned bands, unsigned artists, pop rec records, amazing radio