The Unsigned Guide Spotlight: April
Blog by Michelle Lloyd under Artist Managers, Creative & Branding, Finance, Law & Music Business, Live, Media, Music Publishing, Music Training & Careers, Record Labels, Recording & Production, Selling & Distributing Your Music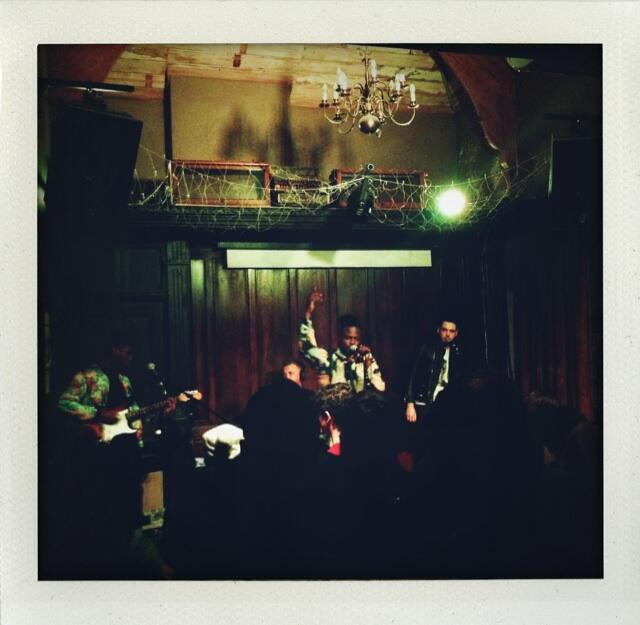 So you've all hopefully finished gnawing on your Easter eggs by now and are feeling a little Spring-like. And seeing as Spring is all about the new, what better way to get you in the mood than five tracks from 5 acts that we've taken a shine to. Low and behold it's April's Spotlight time and quite frankly this month we've spoilt you….
'Old Boots' with its strident vocal and melodious strumming has a definite mirthful yet brooding edge to it and reminded us in parts of White Denim. With the band citing influences in the likes of Grizzly Bear, The Staves and Andrew Bird too, it's not difficult to see how such acts have helped the boys hone their own dynamic sound.
With gigs across the North West in the coming weeks including a slot at Bolton's very own Dogstock on the 26th May, we're fairly certain Howard, Joe and David's fanbase will be increasing rapidly. You can check out their self-titled debut EP via the Bandcamp link below.
His soulful sound; passionate harmonies coupled with barbed, lean vocals make for a most interesting, refreshing change on 'London'. Relating to time, money and emotion, the track is something of an audible rollercoaster. Heightened intensity and honesty throughout, all the while underpinned by Ofei's rich, tender nodes.
If you're heading to Live At Leeds or Sounds From The Other City Festival in Salford, Manchester, be sure to check him out. He also plays Cargo in London on 14th May.
Whilst the project might still be in its infancy, it's seen them support the likes of Frightened Rabbit and Washington Irving ahead of their debut EP release on the 20th April. Addressing the idea of mortality, 'Little Researcher' is sincere and sensitive without being gaudy and twee, showcasing their elegant and dynamic songcraft competently.
Their 'Have Plenty of Fun' EP will be released physically on April 20th, with the band playing live in-store sessions at record shops in Dundee (Grouchos), Edinburgh (Avalanche) and Glasgow (Love Music) that day, before digitally releasing the EP on May 1st.
'Fire', with its sincere, soaring vocal and dauntless narrative concerning the general deplorableness of people struck a chord with us immediately. Awash with reverby guitar, there's a rough-edged sunshine over the whole track and it's anthemic enough without being too barefaced. With every listen, a new, more intrinsic notion is unearthed.
Thick bass lines and perky guitar riffs typify their sound as exemplified on our chosen track 'When I Return'. Riff-driven and soaked in an off-kilter chilled bluesy vibe they were once described as a 'well thought out trip' and we can't think of any better way of recounting it. From its chilled intro it moves into an effervescent, gloriously blissful and needling track.
---
Tags
the unsigned guide spotlight, unsigned bands, unsigned artists, new music blog, music industry, suburban sons, ofei, fake major, bipolar sunshine, white bone rattle