Hit Songs Deconstructed - What Makes A Hit?
Blog by Mark Knight - Right Chord Music under Artist Managers, Music Publishing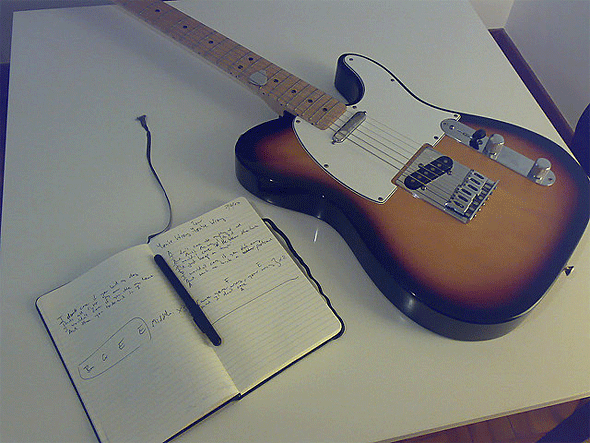 Mark Knight is the founder of
Right Chord Music
, a management and consultancy business. In this article Mark interviews David Penn, the Founder and Editor-In-Chief of
Hit Songs Deconstructed
, a website dedicated to analysing the structure and composition of hit songs. The insight from this analysis is used to help mentor new songwriting talent.
From all of your research what is the most common technical similarity in a hit record?
A short, effective intro that instantly hooks the listener into the song, a first chorus that hits early, infectious and simplistic melodies, fluctuations in MTI levels (momentum, tension, intensity), frequent sectional turn-over, universal yet clever lyrics, and the A-B-A-B-C-B form (verse-chorus-verse-chorus-bridge-chorus) to name just a few.

Can you think of any examples of hit songs that break all the rules, but and are still huge hits?
I think today it's more about 'going against the grain' than actually 'breaking all the rules of songwriting'. Adele, Gotye and Fun are perfect examples of this. The nature of hits such as Rolling In The Deep and We Are Young completely stood out from the mainstream pack, but at their core they used 'tried and true' craft fundamentals.

That being said, there are some songs that stretch the rules and push the boundaries more than others and still top the charts.
One recent song that comes to mind is Rihanna's We Found Love, written by Calvin Harris. Only 28% of the song was comprised of the chorus while most mainstream Pop hits land in the 45% - 55% range. It was actually the instrumental sections of the song that accounted for the majority of the time (32%). That's something you didn't find much in top charting Pop songs up until that point.

Another one would be Feel So Close, also written by Calvin Harris. This song possesses a B-IB-B-IB-C-IB form (Chorus – Instrumental Break – Chorus – Instrumental Break – Bridge – Instrumental Break) and technically didn't contain any verses (how often do you see that?). The brilliance of it though is that if you look at the song structure from a different perspective, you'll see it falls into a "traditional" A-B-A-B-C-B form: consider the chorus to be the verse and the instrumental break to be the chorus - since it's technically a payoff. And there you have it, A-B-A-B-C-B. And then there are the Black Eyed Peas hits like Just Can't Get Enough. Conventional yet unconventional, but it works!

Has the internet and viral videos resulted in more of these freak hits?
Absolutely. Remember Rebecca Black's 'Friday'? That song and the accompanying video became massive viral hits, but for all the wrong reasons. Unfortunately people love train wrecks just as much as they love seeing something that's amazing. And then you have Gangnam Style, which is inching ever closer to the billion view mark on YouTube. The song would never have attained the success that it had, hitting #1 in 29 countries, without the video and accompanying 'horse dance' going viral.

Can you give us an example of a song you admire as being technically the perfect pop song?
Subjective nature aside, Carly Rae Jepsen's Call Me Maybe is an example of the perfect Pop song. It's simple, clever, infectious and memorable on every level. To date its hit #1 in 17 countries and landed in the top 5 on over 30 charts. Call Me Maybe was one of my favourite 'deconstructed' reports because there was just so much to learn from a song that sounded so simple. And that's what makes the song brilliant!

Aside from Call Me Maybe, any of the top charting hits from Katy Perry or Maroon 5 (Last Friday Night, Wide Awake, Moves Like Jagger, One More Night, etc…) are as close to Pop perfection as you can get.

Do you have a favourite songwriter, someone who consistently delivers?
We put out a report called "Who's Writing The Hits?" that focuses on the Pop writers who consistently deliver. People like Max Martin, Dr. Luke, Stargate, The Smeezingtons, Shellback, Benny Blanco, Ester Dean, Bonnie McKee, etc…are the go-to songwriters for today's A-list Pop superstars. Not only are they talented but they're experts at their craft on all levels, pure and simple.

As far as my personal favourites go, Pete Townshend and Brian Wilson are at the top of the list. They're both in a category all their own.

What advice would you give to new songwriters - what are the common mistakes you see?
As for common mistakes, the #1 mistake I see songwriters making is that they do not dedicate themselves to honing their craft. I see great raw ideas and inspiration, but the song itself doesn't come together the right way and as a result doesn't connect and resonate with listeners. The good news is that craft can be learned. Inspiration and raw talent cannot.

So first and foremost I would advise new songwriters to continuously work on honing their craft and to write every single day, for as long as they possibly can. Max Martin, Brian Wilson and Paul McCartney all wrote hundreds and hundreds of songs that went nowhere before writing a gem. If you only write a few songs a year, chances are that you're never going to write that gem.
I would also recommend studying the songs that are topping the charts. There's a reason those songs made it to the top and there's a lot to be learned by dissecting them. Learn what's working and then build on it.

As for the songwriter who is looking to attain mainstream success, they need to remember that they are writing to connect with the largest possible AUDIENCE, not for themselves. This is a mistake that I see a lot of songwriters making.

Last but not least, songwriters of all levels need to have thick skin. There's A LOT of rejection in the music business. You need to trust in yourself, remember that music is 100% subjective and stay true to what drives you as an artist. A great song will always find a home, and remember, one persons trash is another person's gold – so be persistent and always move forward!

Does technical structure matter more for independent songwriters who don't have the luxury of a major label marketing budget? If independent songwriters play closer attention to the best practice principles around the structure of songwriting are they likely to give themselves more chance of standing out and picking up radio play?
That goes without saying. Songs that utilise 'best practice' principles gained from proven, current hits coupled with an original, fresh, creative spin will have the best chance at success. But that's only part of the equation. Raw talent, dedication, practice, passion and perseverance are just as important, and that goes for songwriters of all levels – from the person who is just starting out all the way up to today's top songwriters like Max Martin and Dr. Luke. Unless they keep writing undeniably strong songs, they won't be writing for Katy, Britney and Rihanna for much longer, that's for sure!

The good news for up and coming songwriters is that the vast majority of songwriters out there don't take the time to really hone their craft. It's those who do that have the best chance of making it. That I guarantee you.
---
Tags
songwriting tips, hit songs deconstructed, unsigned bands, unsigned artists