The Unsigned Guide Spotlight: December
Blog by Michelle Lloyd under Artist Managers, Creative & Branding, Finance, Law & Music Business, Live, Media, Music Publishing, Music Training & Careers, Record Labels, Recording & Production, Selling & Distributing Your Music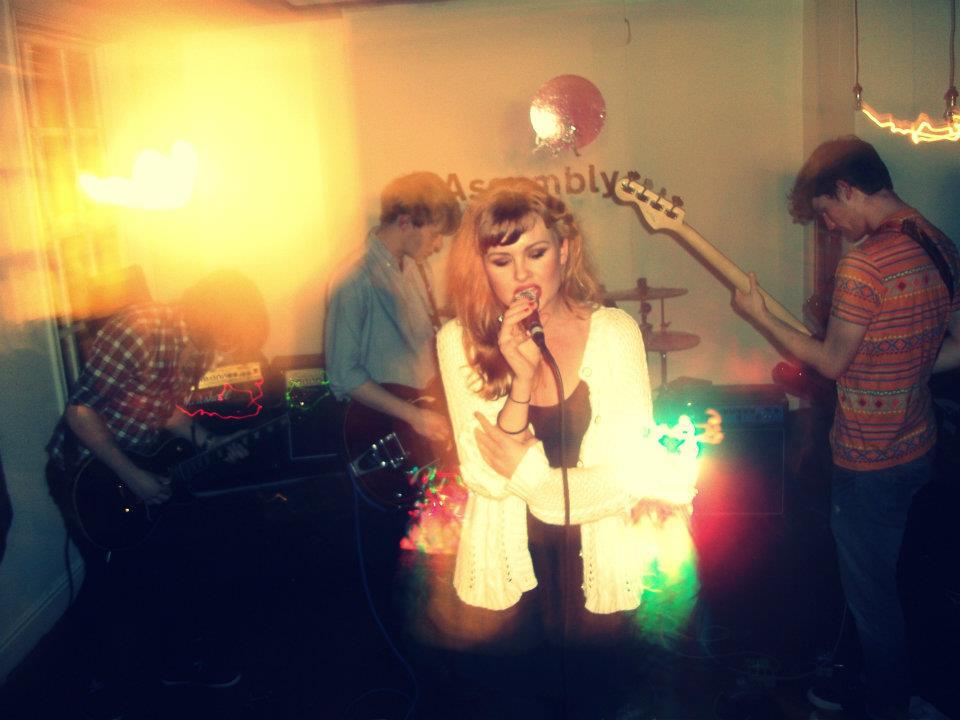 So we blinked and November was gone! On the bright side though, a new month means new tracks and as it's the season of goodwill and all that, we've a real corker for you. There might not be any jingle bells, talk of reindeer or Father Christmas in there but grab yourselves a mince pie and a glass of mulled wine and sit back and behold the glory of this month's Spotlight; the final instalment for 2012.
Describing their sounds as "moody synth-pop", they tell us 'King of The World' was one of the tracks that came from a series of nights spent recording raw ideas at Joe's grandparents empty, old house. "The song is about a man. Most of our songs seem to be about this slightly sad, sinister character we have invented. He's had some sort of nocturnal adventure and he has ended up by himself, feeling completely elated at the events he has experienced….but he has done some things he shouldn't have".
With a spacious and intricate sound, there's a definite air of mystery surrounding the 4 piece; soft, soulful and introspective. Having recently played a string of headline gigs at venues including The Old Blue Last, Birthdays, The Green Door Store and The Lock Tavern, they plan to release their first single in the new year with an accompanying tour.
The track started as a mosaic of a few ideas they had sent to each other that served as a template for their new sound. They then re-grouped and pieced all the ideas together to form a song. Their sound has been described as "halcyon, atmospheric dream pop" in the past and they say they're quite happy with that description.
They cite their highlights to date as supporting Spector, 2:54 and O Children, but most prevalently sharing a bill with Peace, Childhood and Alt-J at this year's Tramlines Festival. With a further release planned before the end of the year followed by a full EP in 2013, they also hope to get back out on the live circuit in the near future.
After touring Europe and spending some time away in the studio honing and perfecting their craft, the East London trio have recently released our chosen track 'Magnets' which is a prime example of their characteristic sound; full of synths and catchy hooks.
When asked about the track, they told us: "Magnets came really quickly. We were all huddled around our computer studio set-up and it was done and dusted within 3 days. Sometimes it just happens that way. First came the chords, then came the riffs and melodies and lyrics and sounds and structure, and then we mixed it ourselves in a day or so. Sorted. Other times it takes a lot longer...but when they come quick, we usually ride off that wave of initial excitement, and it tends to be a quick process from that point."
They also filled us in on what they're currently focusing their time on: "We're just working hard on getting the right team of people around us to help us move forward in the right way. We are super conscious of this, and have learned from mistakes made in the past. The most important thing for us is having people work with us who are on the same page and are passionate about the music, and of course, who we click with. Advice that has been given to us by you guys at The Unsigned Guide!"
With festivals already lined up for next year and an imminent EP release; 2013 is looking bright!
Originally from Aberdeen the band quickly established themselves and built a solid following playing regular headline slots across the city. With the bands ambition to play bigger and better venues and to expand their listening audience, they decided to move to Glasgow and have since been playing in venues including Maggie May's and King Tuts.
Describing their debut EP as having "a stripped back feel with strong emphasis on song structure and melody", their newer material is said to be concentrating heavily on "groove". They're currently locked away in their living room; insisting they will not come out until the new EP has been recorded!
Take a look at our most recent Spotlight blogs here
---
Tags
the unsigned guide, unsigned bands, unsigned artists, independent artists, emerging talent, the unsigned guide spotlight