Unsigned acts launch careers with the Alive Network
Blog by Alive Network under Live, Music Training & Careers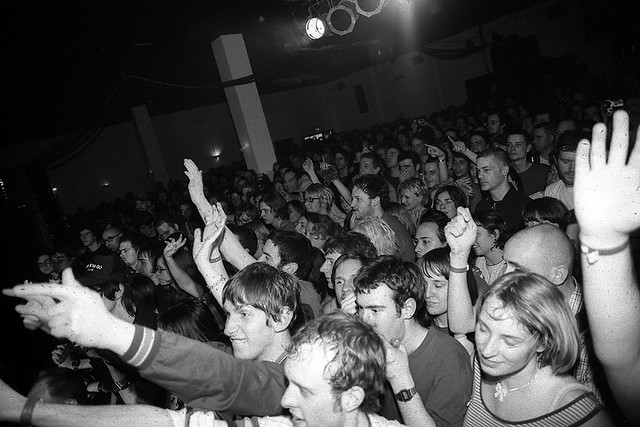 Success in the music industry is all about the grind, especially for bands and artists in the UK. Every band on the
Alive Network
has got it sussed - supporting their original music careers by performing covers at weddings and private parties.
For certain bands, playing covers may be a bitter pill to swallow, but in reality some of the best musicians in the world started out paying homage to their idols - The Beatles began their musical journey covering Buddy Holly tracks at the Cavern Club in Liverpool, and The Rolling Stones took London by storm in a similar fashion.

Cover bands
can make some serious cash and use that stack of budget to fund their original material. All the while, their talent is showcased nationwide and they don't have to let an average employment cut into their true calling.
Alive Network Entertainment Agency is the largest platform for booking entertainment in the UK and represents over a thousand five-star cover bands and performers. Some of the best artists are raking in enough cash to support their original music careers and make a living at the same time.

Take for example Hipster; a rock and pop function band from Staffordshire that earns over £100,000 a year through Alive Network bookings. The band has been able to invest a lot of that revenue into equipment which is also used for their original gigs, such as a brand new Mercedes Sprinter Van, a cutting-edge 5,000 watt PA system and the highest quality guitars and amps. The experience of playing 100 gigs a year really helps the guys to develop as musicians, with the skills learnt rocking the dancefloor at private parties crossing over into their original band gigs as well.

Beyond the live shows, groups like Hipster work closely with Alive Network in the agency's in-house recording studio. By producing really high-quality demos the bands can stand ahead of the competition, and give potential customers the chance to hear exactly how great they are before booking one of the best bands for hire in the UK.
The guys behind Alive Network actively get involved with the presentation and promotion of the acts they develop; arranging photo-shoots, helping out with websites, accounting, loan acquisition, business plans and so on.

For every band still caught up in the unsigned limbo, the Alive Network platform looks to be a real lifeline. That hard grind is still there and is still important, but getting paid to do it really amplifies the appeal of life as an unsigned band. Time to get on board!
---
Tags
alive music network, cover bands, tribute bands, tribute acts, wedding bands