Q&A with Adam Perry, CEO & founder of BandApp
Blog by Louise Dodgson under Creative & Branding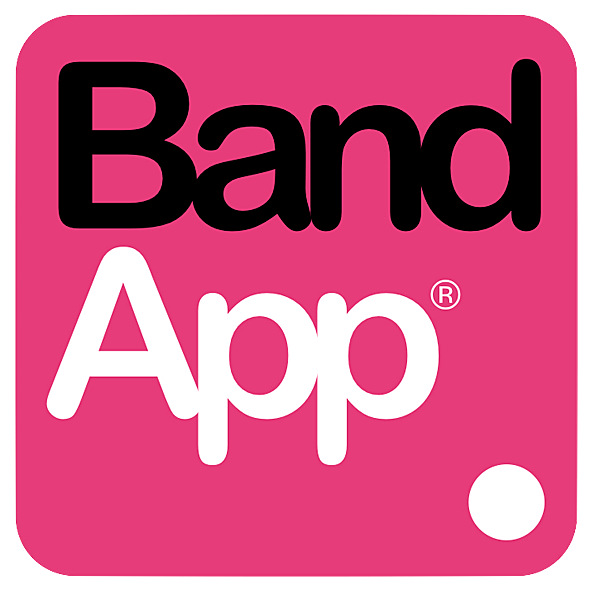 BandApp is an innovative iPhone app that allows bands, artists and musicians to connect and sell music to their fans online through their mobile like never before. We caught up with Adam Perry creator of BandApp for a Q&A to gain an insight into what this app has to offer you - the unsigned artist.

What is your background in music then Adam?
I moved to London at the age of 21, started a studio doing remixes and TV ads with twin brother and now famous record producer Jason Perry and Dan Hawkins from The Darkness, who was our flatmate at the time (we'd all moved down from Lowestoft together). My band 'A' stated getting serious label interest in 1995 and after a chase by all the major labels, we signed to London Records (Warner) in 1996. We recorded 5 albums over 10 years, toured the world many times and had a few big hits. 'Nothing' and 'Starbucks' were both top 5 singles, the latter staying in the UK top 40 for 4 months. Our album 'Hi Fi Serious' went gold and we won a Kerrang award in 2002 for Best British Band. 'A' recorded our last album with Terry Date in 2005 in Seattle, and we called it a day in 2006 after getting dropped. At that time my self, Jason and Daniel P. Carter (bass player in 'A' and now BBC Radio 1 Rock Show DJ) started writing for pop band Busted and then McFly. The guys wrote and I managed them, scoring 10 Top 10 singles and 6 UK No.1s in two years. I joined The Bloodhound Gang as drummer in 2006 to do arena tour of Europe, where I remain to this day. We've headlined Rock am Ring and various other festivals, and tour at arena level around the world. The band has sold 9 million records to date. Our next album is out in 2011. 'A' reformed and toured last year with Bowling For Soup which was fantastic, but my business focus is now very much BandApp. Although I have no desire to stop playing and love touring and hanging out around flight cases!

How did the idea for BandApp come about, and how would you describe it?
I love apps, love tech and love all things Apple, as many musicians do. I got the idea for BandApp 2 years ago whilst in a Tesco car park at 7am. I wanted to give all musicians, signed and unsigned, a level playing field and open up the exciting world of apps to all bands. It's taken 2 years of hard work, design and build to get it to this stage.

Having been in many bands yourself, how much do you think this app would have helped you when you were starting out?
BandApp would have enabled us to communicate instantly with our fans, and allowed us to always remain in our fans pocket. Whether you're starting out or big like Bloodhound Gang, your fans mean everything and even more so these days. If you have 1000 true fans who, will spend say £100 with you over a year, you have a career! BandApp helps you to do this and keeps all your fans engaged and informed via their mobile. Mobile internet is booming and you need to be using it to your bands advantage.

Do you think BandApp can offer just as much to unsigned bands as it can more established acts?
Absolutely, even more in fact as unsigned bands will soon be able to upload and sell and license their music on our very own retail store the BandAppStore. Your music will automatically be uploaded to BandAppStore when you create a BandApp and bands can sell their tracks, earning a huge 75% and up to £5k per track for any track used in a license deal, which is fantastic! We've also just integrated with SoundCloud, which is a further great service.
The BandApp site offers the opportunity to get signed. What level of success do bands need to achieve with the app to get this chance?
Well, we have a chart and that chart, plus user feedback allows us to get an early view of who's music is doing well and how many apps fans are downloading etc. We have our own label, we also have in-team producers and we will be having a yearly BandApp tour. The plan is to unearth real talent through BandApp and given our skills as a team, writers, producers, label and management we think we're a pretty good home for talent. So the plan is to unearth a few gems to sign, manage and produce them all under one roof.

What developments do you have planned for the future of BandApp?
Lots! We have big announcements coming in June, as well as a refresh of the site, our store, licensing opportunities, search, chart and news on the site, as well as different language sites globally. BandApp will also be soon available on Android, Nokia, Windows, Blackberry and iPad. We are also building our own native app, BandAppWorld that fans can download to search BandApps, buy music and keep all their BandApps in one place on their mobile. We have lots coming up so watch this space. We are positioned as the new mobile MySpace, and we very much hope we can achieve this in 2011.

Finally, any bands/artists that we should really be listening to!?
Ivy Rise, New 'Kids In Glass Houses' album, Matthew P, Baddies…and of course The Bloodhound Gang, "A" and Hexes!

BandApp site can be found here
---
Tags
Media, PR, Website, BandApp, Fans, Unsigned, iphone