Caught by the buzz
Blog by Molly Jones under Recording & Production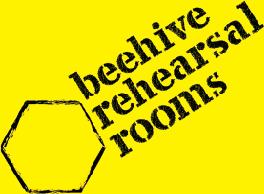 Following extensive refurbishment, Big Fish's Boom Boom Rooms has now been re-christened Beehive Rehearsal Rooms and is firmly back in business.

Based in the city centre, Beehive boasts 12 rooms based over four floors, all available from midday to 11pm, Monday to Sunday. Vocal PA and two mics are supplied free with every session, plus there's a raft of backline for hire, including drumkits, amps and keyboards.

With the whole place stripped out, re-wired, re-painted, re-carpeted and soundproofed and a new onsite food outlet, the Hive Café, this place really is a wildly different prospect from what it used to be - a worthy addition to Beehive Mill's already rich musical accolades.

Best of all, band that are new to the facility can book a free first session (subject to availability) - call Lee on 0161 950 4250 or email [email protected] to book, or take a look at the website www.beehiverehearsalrooms.com for more info.

---
Tags
beehive rehearsal rooms, rehearsal studios, manchester rehearsals, unsigned bands, unsigned artists, rehearsal session, backline